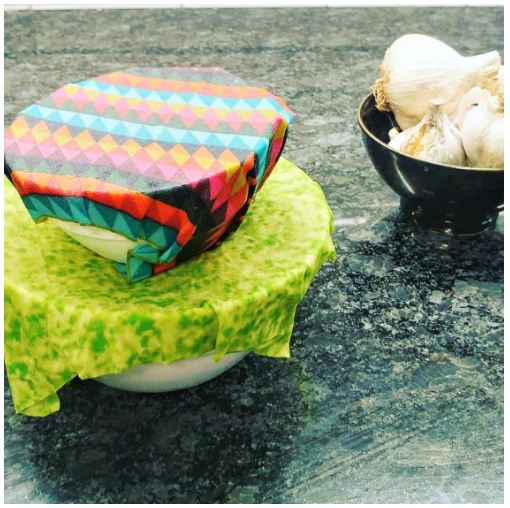 Beeswax Wraps, Variety 3pk
Original price
$19.00 CAD
-
Original price
$19.00 CAD
 Beeswax wraps Made in Canada.
Beezy Wrap are the BEST environmentally friendly alternative to throw-away single-use plastic wraps and baggies.
Beeswax Wraps Variety 3 Pack  
Small 8″ x 8″ (20.5 x 20.5cm)
Medium 10″ x 12″ (25 x 30.5cm)
Large 13″ x 14″ (33 x 35cm)
Great for bread, produce, sandwiches, bowl or dish, you can create a pouch for nibbles and more!
Now you can cut the sizes you need from a beeswax food wrap roll.
Perfect for that block of cheese, or a medium size bowl or dish,  you can create a pouch for nibbles and more!
Say NO to plastic!
Beeswax Wraps: Keep plastic out of the landfill by using the environmentally friendly  plastic wrap alternative.
With proper care Beezy Wrap® will last a year or more.
CARE INSTRUCTIONS
Gently hand wash in cold water with eco-friendly dish soap – then hang, pat dry or place on a kitchen cup towel to dry.  More info.
AVOID – Microwaves, hot temperatures, uncooked meat and more than a month of freezer use.
Simple Ingredients : 100% Cotton infused with Beeswax, Organic Jojoba Oil, Tree Resin
Eco-Friendly / Biodegradable /  Sustainable
*Please Note: we provide a random variety of fabric patterns; most likely you will not receive the patterns pictured here.*