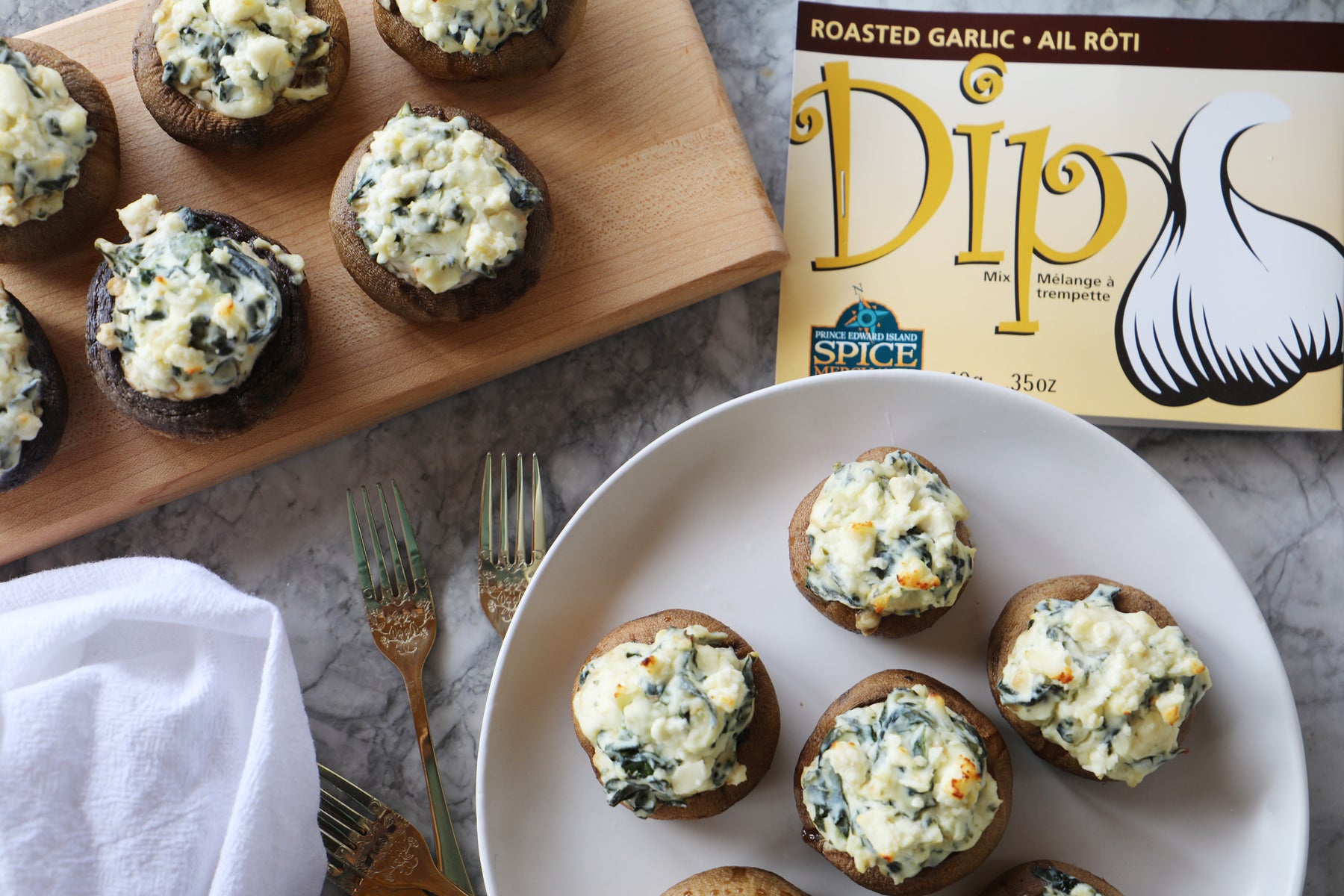 Spinach Dip Stuffed Mushrooms
12-14 large mushrooms

12-14 large mushrooms, with the stems taken out
1 package Roasted Garlic Dip Mix
4 oz. cream cheese, softened
1 ½ cup spinach
1 tsp olive oil
2 cloves garlic, minced
½ cup sour cream
½ cup crumbled feta


- Preheat oven to 375°.
- In a saucepan, heat the olive oil and minced garlic until the garlic starts to sizzle. Place the spinach in the pan, and sauté until spinach is wilted. Set aside to cool slightly.
- Place mushrooms on a sheet pan lined with parchment paper. Brush mushrooms lightly with olive oil and bake for 10 minutes. Set aside to cool slightly.
- In a bowl mix together the softened cream cheese, roasted garlic dip mix, sour cream, and ¼ cup of feta cheese until well combined. Stir in the spinach, and spoon mixture into each mushroom.
Top each mushroom with remaining feta cheese, and bake for an additional 10-15 minutes, or until the feta cheese is slightly brown. Serve immediately.