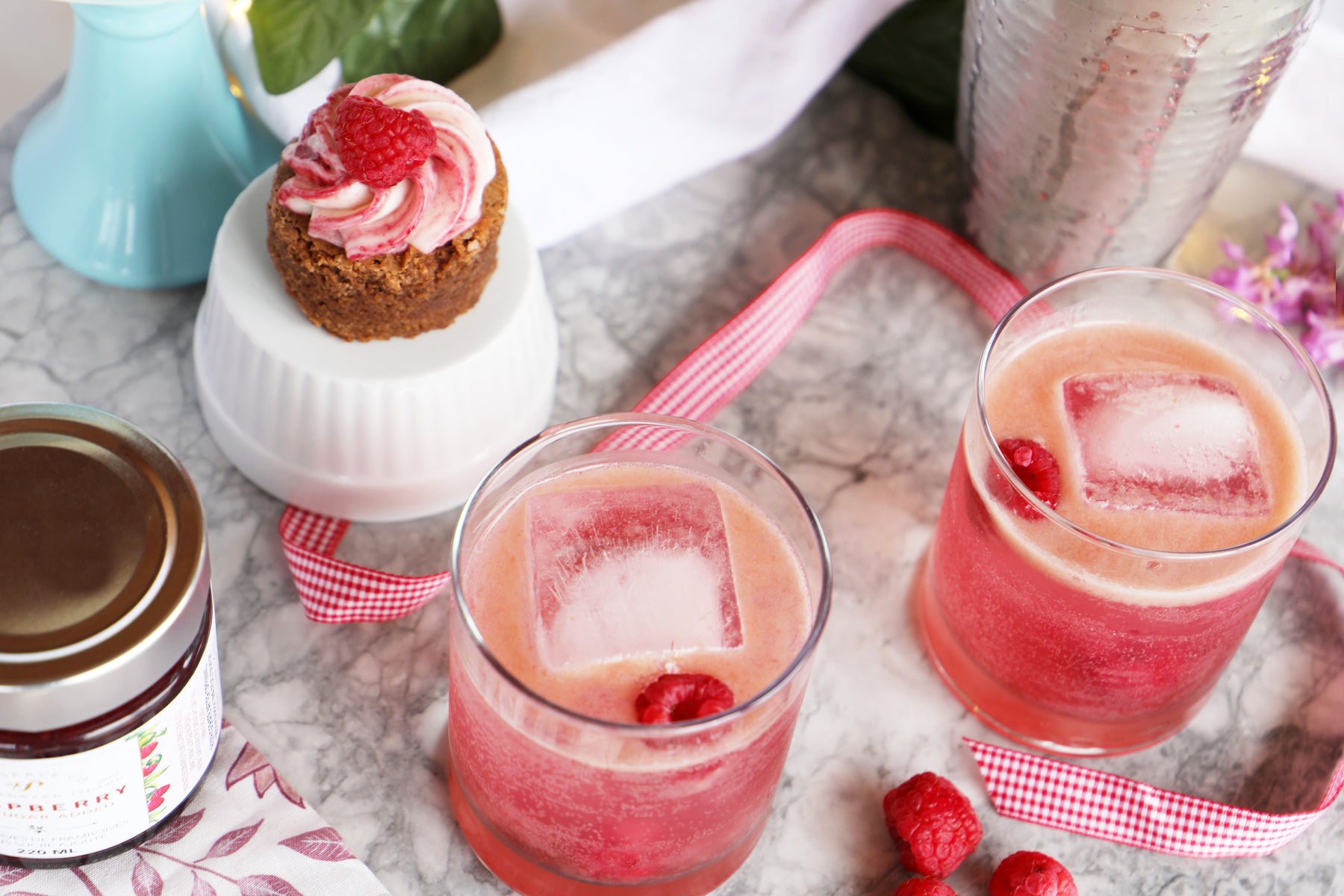 Raspberry Preserve Gin and Tonic
2 drinks
Toast the upcoming Holiday Season with this easy and extra colourful Cocktail (or Mocktail) recipe! Our No Sugar Added Raspberry Preserves paired with fresh lemon juice creates a tart refreshing flavour and looks oh so pretty in pink. 

4 oz. Gin
1 ½ oz. Lemon juice
1 Tbsp No Sugar Added Raspberry Preserves
1 355 ml can Soda water
Raspberries for garnish

- If you do not want the raspberry seeds in your cocktail, you can heat up the preserves and strain them through a fine mesh strainer. Cool preserves before adding to the cocktail shaker.

- In a cocktail shaker filled with ice, pour in the gin, lemon juice, and raspberry preserves. Shake up a few times and pour into glasses filled with ice. Top each glass up with soda water and garnish with raspberries.