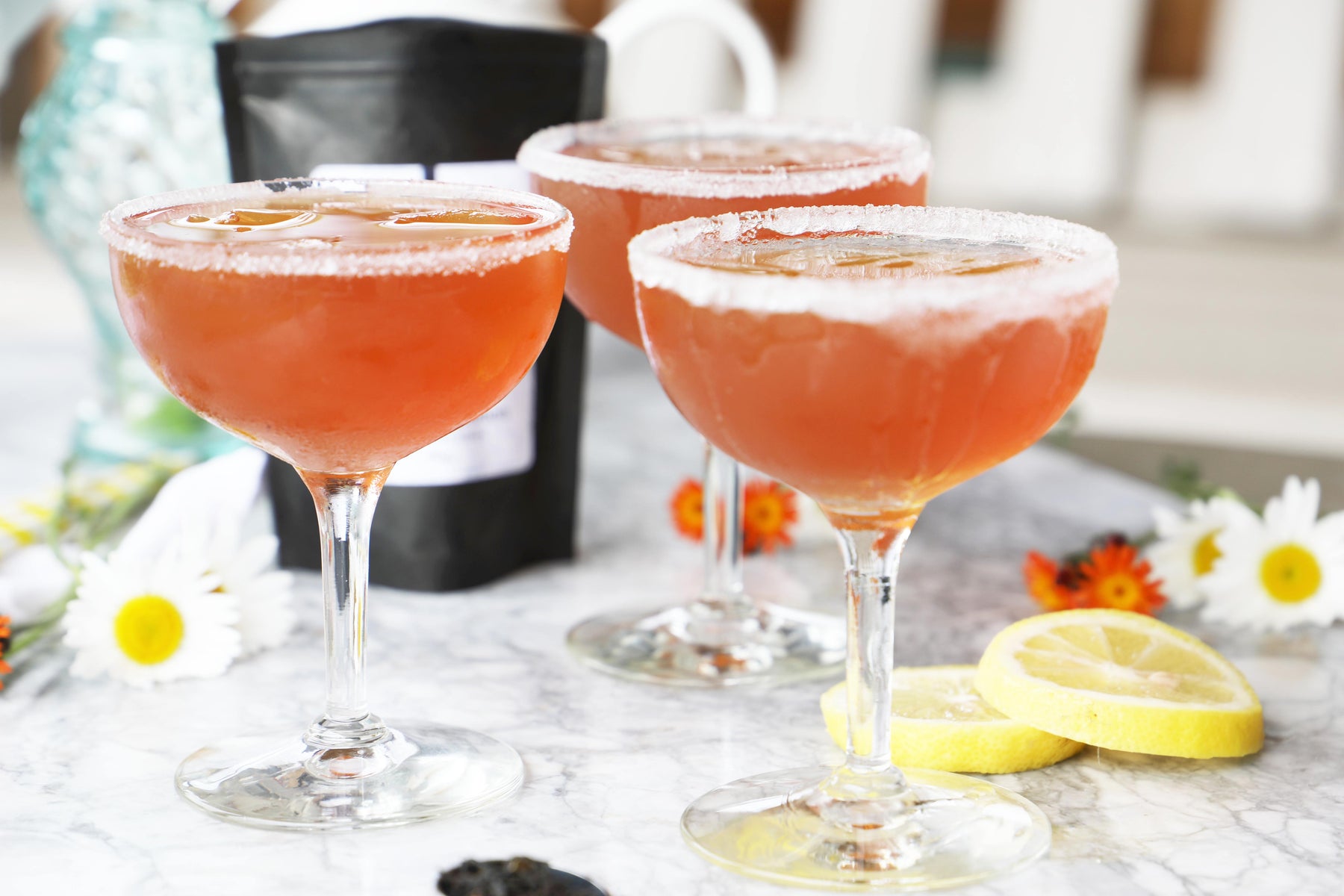 Raspberry Lemonade Iced Tea
1 Jug (4 cups)
This refreshing mix of tart lemons & sweet raspberries creates a cool summer-y drink. The perfect combination for brunch or picnics. Featuring our high quality Raspberry Lemon Loose Leaf Tea and handmade Raspberry Fruit Syrup. 

1 Tbsp Raspberry Lemon Tea
2 cups hot water
¼ cup simple syrup
½ batch Lemonade
¼ cup Raspberry Fruit Syrup
Lemonade:
½ cup sugar
¾ cup lemon juice
2 ¼ cup water (divided)

- Steep the Raspberry Lemon Tea in 2 cups of hot water for 10 minutes. Strain the leaves out with a fine mesh strainer and chill the tea in the fridge until completely cool.
- While tea is cooling make the simple syrup. Combine ¼ cup water and ¼ cup sugar in a small saucepan and heat until the sugar is melted. Set syrup aside to cool completely. The syrup will last in the fridge for up to 1 week, so you can make this in advance. This syrup could also be used in iced coffee, mocktail, or a cocktail.
- To make the lemonade first make the simple syrup. Bring the sugar and 1 cup of the water to a simmer, to dissolve the sugar. Set aside to cool completely.
- Stir the lemon juice and remaining water together. Once the simple syrup has cooled down, stir into the lemon mixture. (You can always purchase pre-made lemonade, and it will work just the same.) Set it aside while everything coos and is ready to go.
- Once everything is chilled, stir in the simple syrup, the lemonade, and the raspberry syrup.
Serve in pretty glasses filled with ice, or even a sugar rimmed cocktail glass to make it more fun!
Iced tea will last in fridge for up to 4 days.
- The good thing about Iced tea is that you can add or omit whatever you want according. Depending on how sweet you like your tea, you can leave some of the simple syrup out. You could also add some gin, or your favourite liquor to make it an iced tea cocktail!