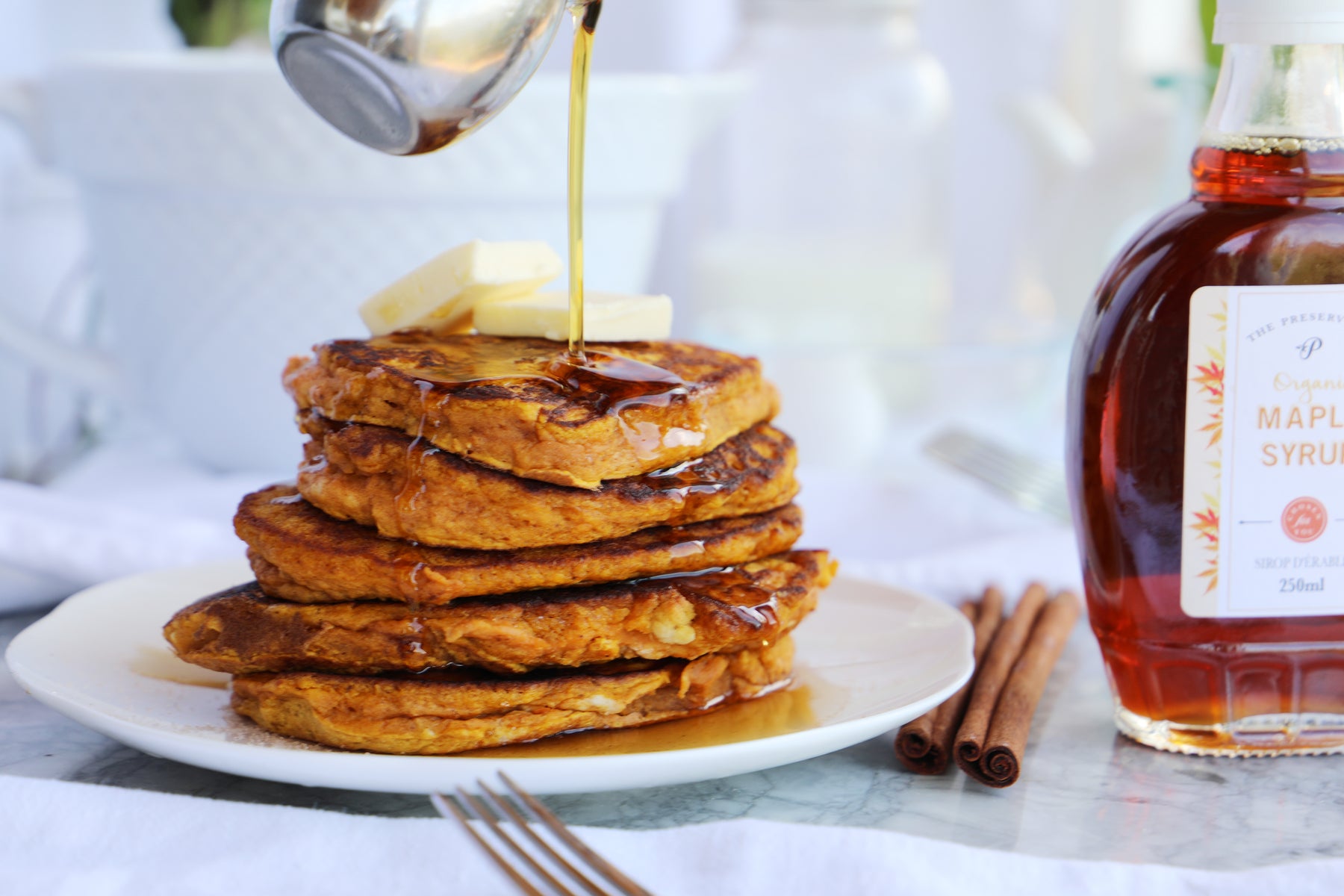 Preserve Company Pumpkin Pancakes
Happy Weekend!  The leaves are just starting to turn and the weather is getting cooler...who is ready for a little autumn baking and pumpkin spice in the air?  Light and fluffy yet moist, these Pumpkin Pancakes have a nice fall flavor and are perfect alongside a hot cup of tea on a chilly morning.  Don't forget some cozy warm socks and a good book!
8-10 pancakes
Ingredients:
2 cups Pancake Mix
15 oz. pumpkin puree
1 egg
1 ¼ cup milk
1 ½ Tbsp pumpkin pie spice


Directions:
- In a mixing bowl, combine the mix and the pumpkin pie together. In a separate bowl, whisk together the pumpkin puree, egg, and 1 cup of the milk. Stir the wet ingredients into the dry until all the dry lumps are gone. If batter is too thick, add the ¼ cup of milk gradually to get desired consistency.
- Pour batter on a hot buttered grill with a quarter cup measure (or however big you would like them). Once pancakes are bubbling in the middle, flip them to cook the other side. Serve hot with butter and Organic Maple Syrup.