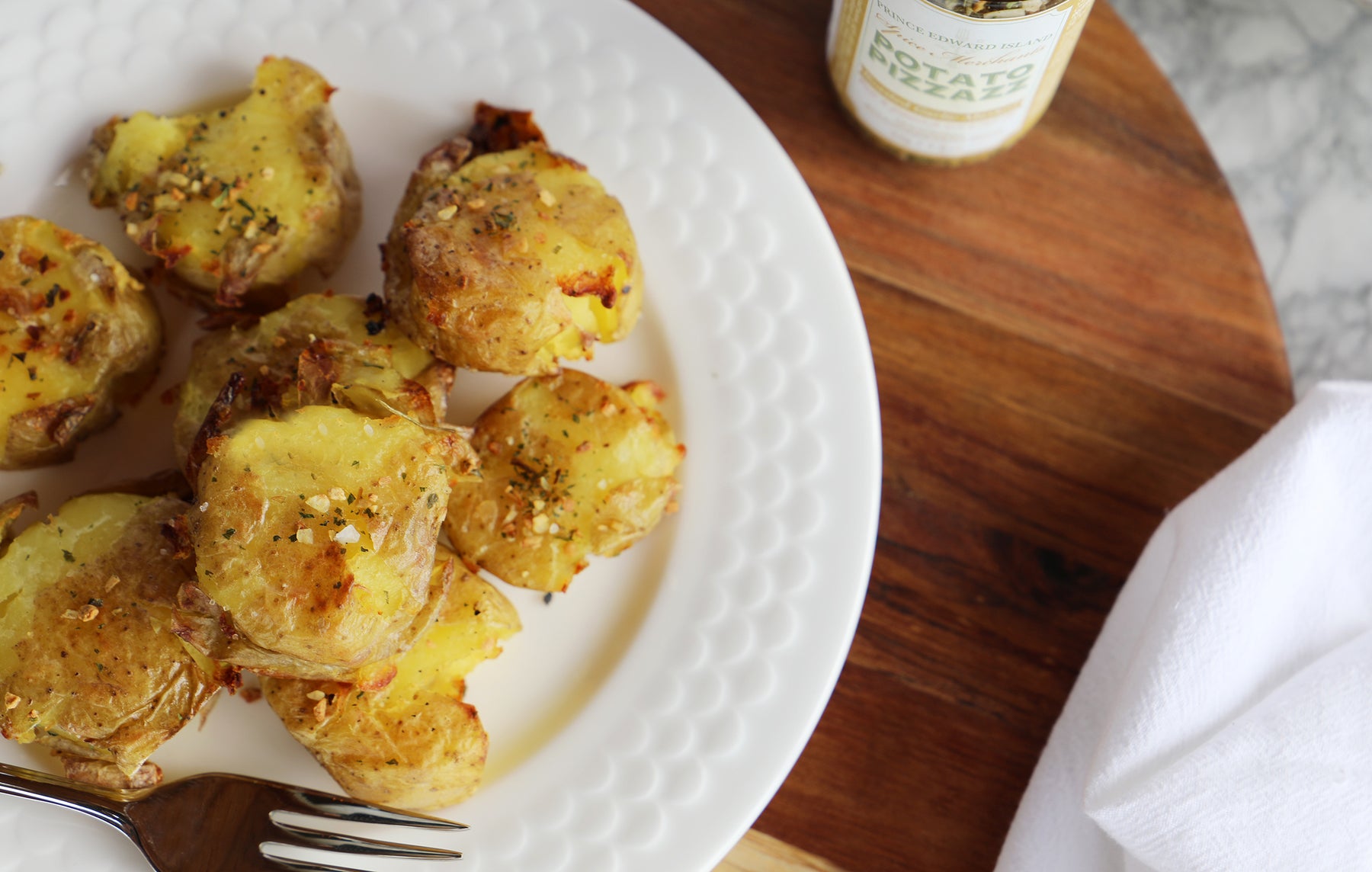 Preserve Company Smashed Mini Potatoes
1 ½ lbs (14-16 mini potatoes)

If you're looking for easy dinner ideas these potatoes are golden, crispy and exceptionally delicious!  They feature our Roasted Garlic Potato Pizzazz Seasoning  with a fresh blend of garlic, sea salt and other flavourful spices.

Ingredients:
1 ½ lb bag of potatoes
2-3 Tbsp olive oil
4 tsp Potato Pizzazz Roasted Garlic
Salted water
Salt and pepper to taste
Directions:
- Preheat oven to 450°
- Bring a pot of water to a boil and add a generous amount of salt. Add potatoes to boiling water, and cook until tender, approx. 10-12 minutes.
- Once tender, drain potatoes and set aside for 10 minutes. On a parchment lined baking sheet, gently smash each potato. You still want them to keep their shape, so do not smash them too much. Drizzle each potato with olive oil, and sprinkle with salt, pepper, and Potato Pizzazz. Place baking sheet in preheated oven on the middle rack. Bake potatoes for 15-20 minutes, or until the edged turn brown and crispy. Serve hot.