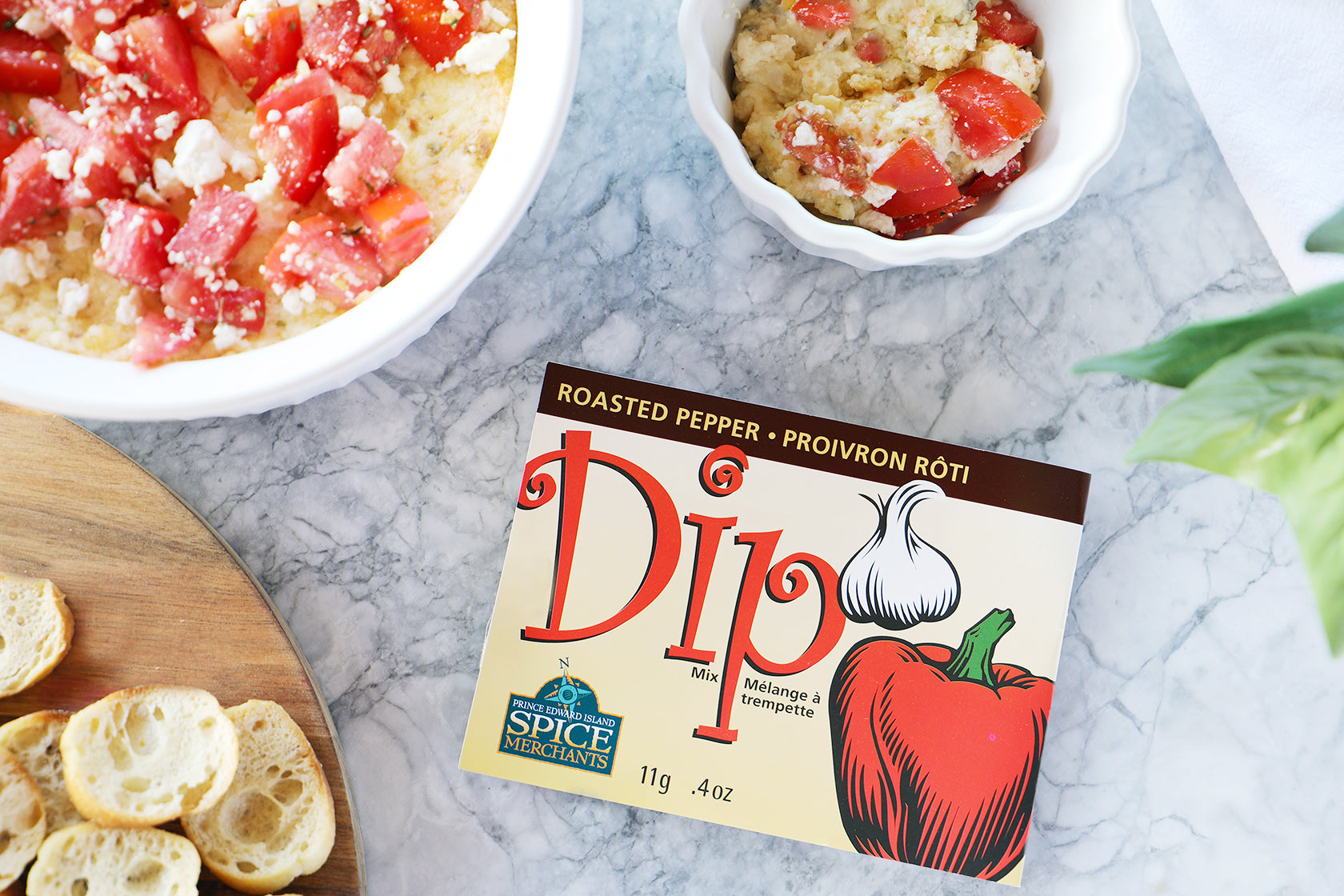 Preserve Company Roasted Pepper and Feta Dip
8" casserole dish or pie plate

1 package Roasted Pepper Dip Mix
8 oz. softened cream cheese
1 cup mayonnaise
1 cup crumbled feta cheese
1 cup shredded cheddar cheese
1 tsp fresh ground black pepper
2 tomatoes
1 tsp Potato Pizzazz Roasted Garlic
Feta cheese for garnish


- Preheat your oven to 375°.
- In a bowl whisk the Roasted Pepper Dip Mix, softened cream cheese, and mayonnaise together.
- Stir in your feta cheese, shredded cheddar cheese, and the ground pepper. Spoon into an 8" round casserole dish, and place in the oven for 35-40 minutes, or until bubbly on the edges.
- While dip is baking, chop up the tomatoes into small pieces and crumble a few tablespoons of feta cheese onto the tomatoes, as well as the Potato Pizzazz seasoning. Set aside until dip is out of the oven, and sprinkle tomatoes over the top. Serve hot.