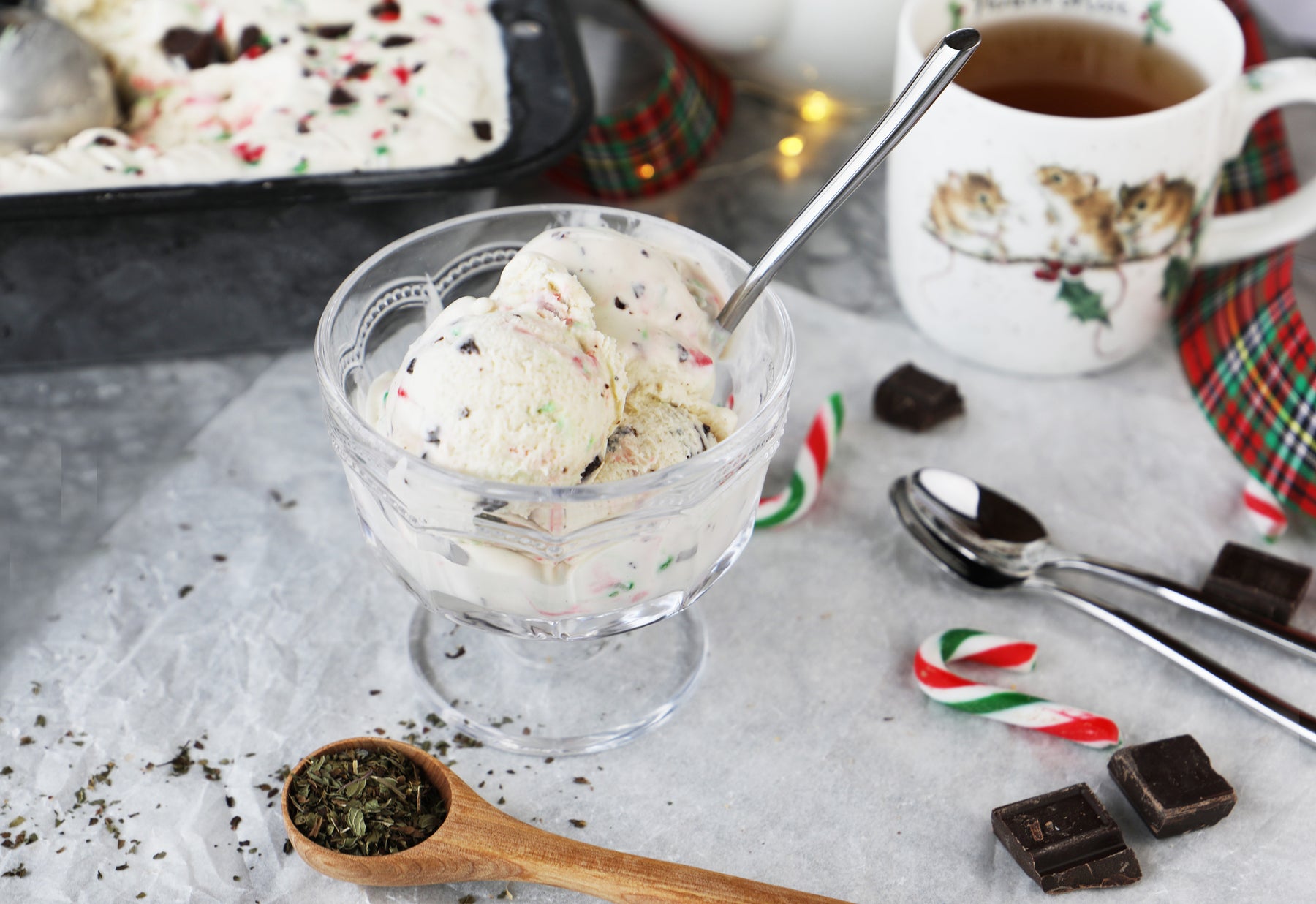 Peppermint Tea Candy Cane Ice Cream
Combining flavorful peppermint tea and irresistibly creamy ice cream is the ultimate refreshing Christmas treat. We use our high quality loose leaf organic tea for a light invigorating taste and texture that is sure to make your holiday bright!

Peppermint syrup:
2 tsp Organic Peppermint Loose Leaf Tea
½ cup sugar
½ cup water

1 14 oz. can sweetened condensed milk
½ tsp salt
2 tsp vanilla bean paste
2 cups whipping cream
1 cup crushed candy canes
1 cup chopped bittersweet chocolate

- To make the peppermint syrup, in a small saucepan combine the sugar, water, and Peppermint Tea. Bring to a boil and simmer for 10 minutes. Strain in a fine mesh strainer, and cool syrup before using in the ice cream.
- In a bowl combine the peppermint syrup, sweetened condensed milk, vanilla bean paste, and salt. Set aside.

- Whip the whipping cream to stiff peaks. Fold the peppermint condensed milk mixture into the cream. Fold the candy canes and chocolate into the cream as well. Pour mixture into a loaf pan and freeze overnight.