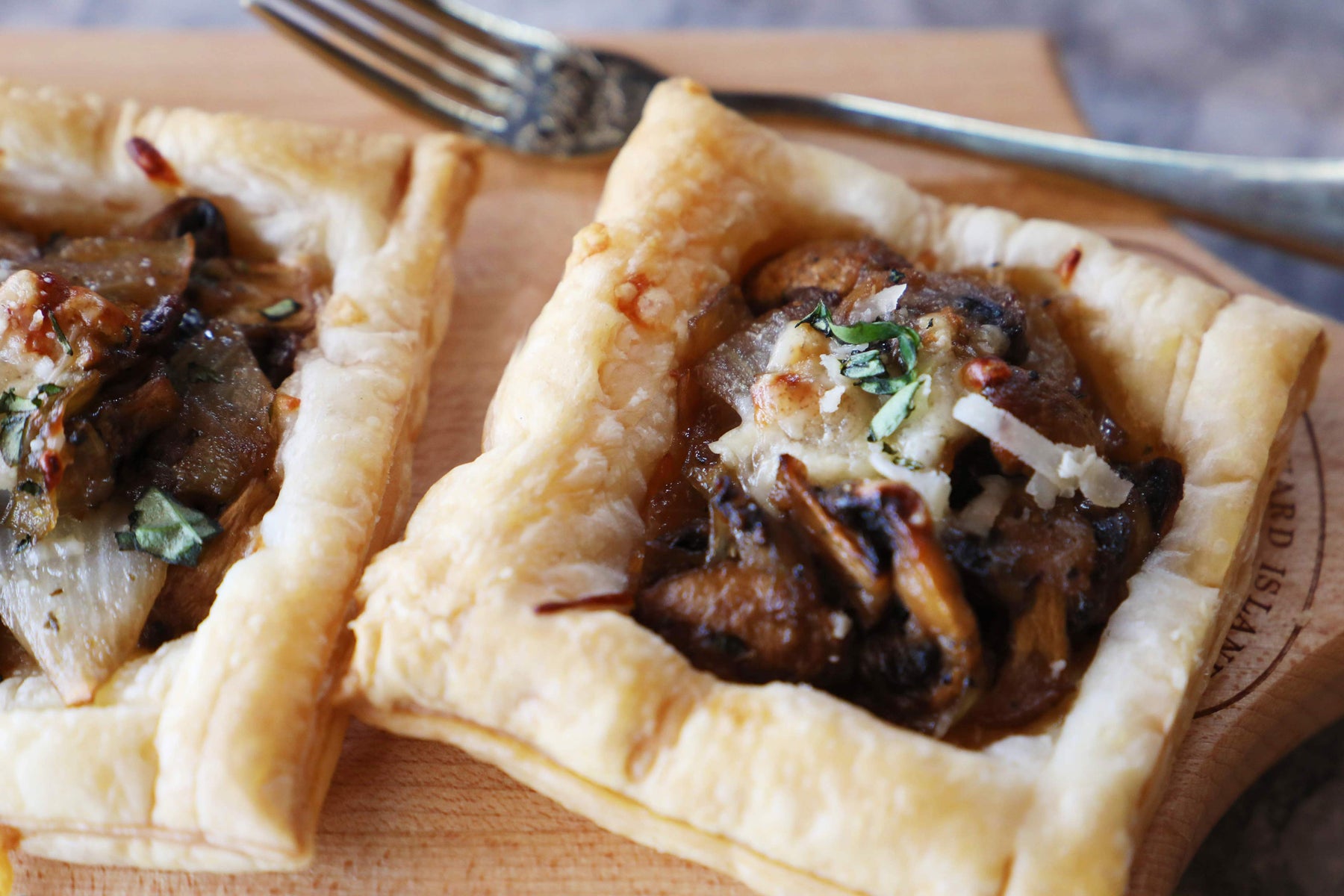 Mushroom and Onion Pastries
9 pastries

1 sheet frozen puff pastry, thawed
8 oz mushrooms, sliced
1 small onion, chopped
Salt and pepper
2 cloves garlic, minced
2 tbsp butter
2 tbsp Raspberry Vinegar
1 cup freshly grated parmesan cheese
Add a little extra seasoning with our Incredible Chicken Spice

- Preheat oven to 425°.
- In a medium sized saucepan add the butter, sliced mushrooms, chopped onion, minced garlic, and salt a pepper and sauté until tender, approximately 20 minutes. Once tender, add in your Raspberry Vinegar and stir for a few minutes until thickened. Remove from heat.
- Roll out the puff pastry slightly and cut into 9 equal pieces. Score a ½ inch frame on each piece of puff pastry. Poke holes with a fork inside the frame. Take ¾ cup of the cheese and sprinkle it on top of the poked holes.
- Spoon the mushroom filling on top of the cheese on each puff pastry. Sprinkle the left over ¼ cup of cheese on top of the filling. Bake for 10-15 minutes, or until the puff pastry is golden brown, and the cheese is melted. Best served immediately.