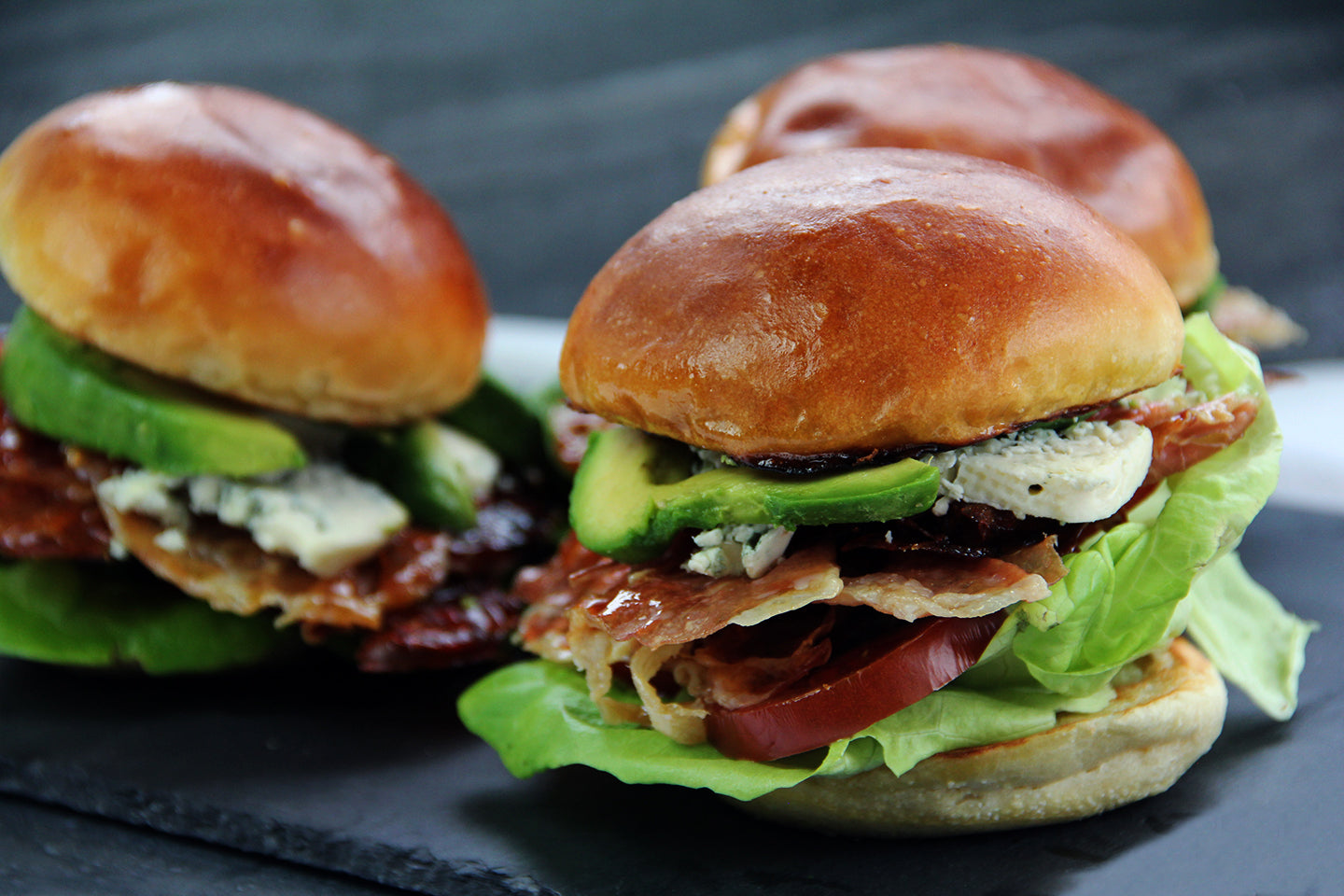 Maple Butter Candied Prosciutto & Avocado Club Sandwich
Created by: Chef Ilona Daniel
Directions for 1 sandwich
Candied Prosciutto:
Lay sliced prosciutto onto a parchment lined cookie sheet (4 slices per sandwich). Drizzle with Preserve Company Maple Butter. Cover with another sheet of parchment and another cookie sheet on top; this keeps the prosciutto flat. Bake for 10 minutes at 375F. Meanwhile prepare the rest of the sandwich fillings
   
 4-6 sliced red onion rings
 2 leaves of Boston Bibb Lettuce
 Slice of blue cheese or sliced cheddar cheese as desire
Once the prosciutto is crisp assemble the sandwich by layering the fillings onto the bottom bun. Top with top bun and enjoy!