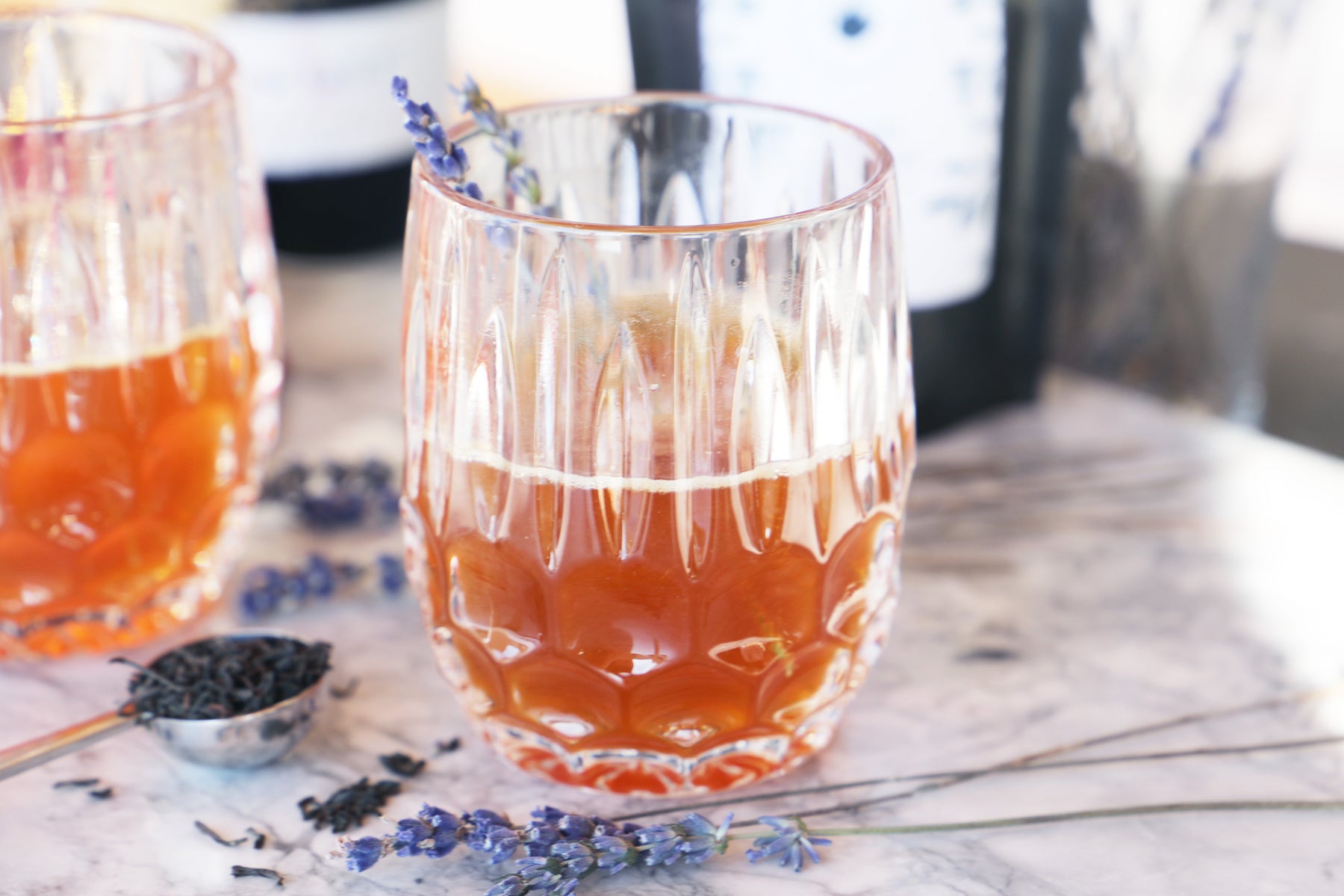 Lavender London Fog Fizz
This creative cocktail (or mocktail) is the perfect blend of our high quality Creamy Earl Grey Tea and the subtle aroma of our Culinary Lavender Buds.  A unique combination of complimenting tastes that has just the right balance of delicious and delicate flavours! 

2 drinks
1.5 oz. Creamy Earl Grey infused gin
1.5 oz Lavender simple syrup
1 oz. Lemon juice
4 oz. Sparkling wine, or sparkling water
Lavender for garnish (optional)

- To make the infused gin, stir together ¼ cup gin with 1 tsp Creamy Earl Grey Loose Leaf Tea. Let steep for a few hours, then strain and store in a sealed container.
- To make the lavender simple syrup combine ¼ cup sugar, ¼ cup water, and 1 tsp Culinary Lavender Buds in a saucepan. Bring to a simmer and let simmer for 10 minutes. Strain the lavender out and set
aside to cool.
- In a cocktail shaker filled with ice, mix the gin, simple syrup, and lemon juice. Pour into two glasses and top each glass with sparkling wine or sparkling water. Garnish with lavender and enjoy!