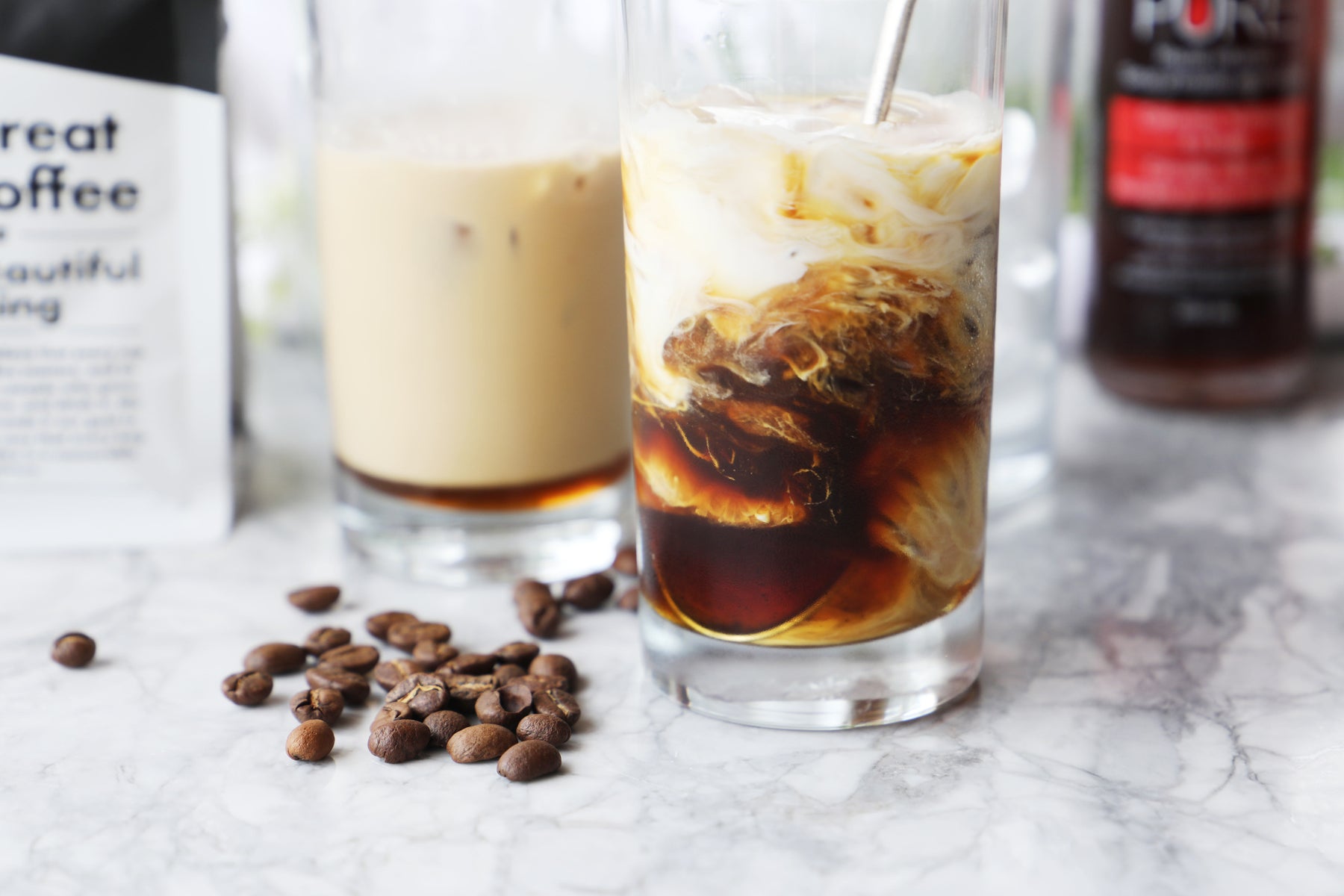 Iced Maple Cinnamon Coffee
There is nothing like an iced coffee to cool you off during a hot day. Using the inviting flavours of cinnamon, nutmeg, and cloves, this iced coffee will still make you feel cozy as you cool off.
1 coffee

¼ cup water
3 Tbsp brown sugar
1 cinnamon stick
½ tsp vanilla bean paste
3 Tbsp Pure infused Maple Syrup with Cinnamon, Nutmeg, and Cloves
4 oz strong black Receiver Coffee, cooled (or cooled espresso)
Coffee cream (or a non-dairy creamer you use)
Ice

- To make the maple cinnamon syrup combine the water, brown sugar, cinnamon stick, vanilla bean paste, and Pure infused maple syrup to a small saucepan. Bring to a slow boil, and simmer for 10 minutes. Remove from heat and remove the cinnamon stick. Set aside to cool completely. This syrup can be stored in a sealed glass container in the fridge for up to 2 weeks.
You will not need all this syrup for just one coffee. You can also use this syrup in hot coffee, over pancakes, or over ice cream!
- To make the iced coffee fill a large glass with ice and pour your cooled strong coffee over the ice. Pour in as much syrup as you would like. I added 1 Tbsp, but depending on how sweet you want it, you can add more or less syrup. Pour your coffee creamer of choice into the glass to top it all off. Stir well to combine and enjoy!