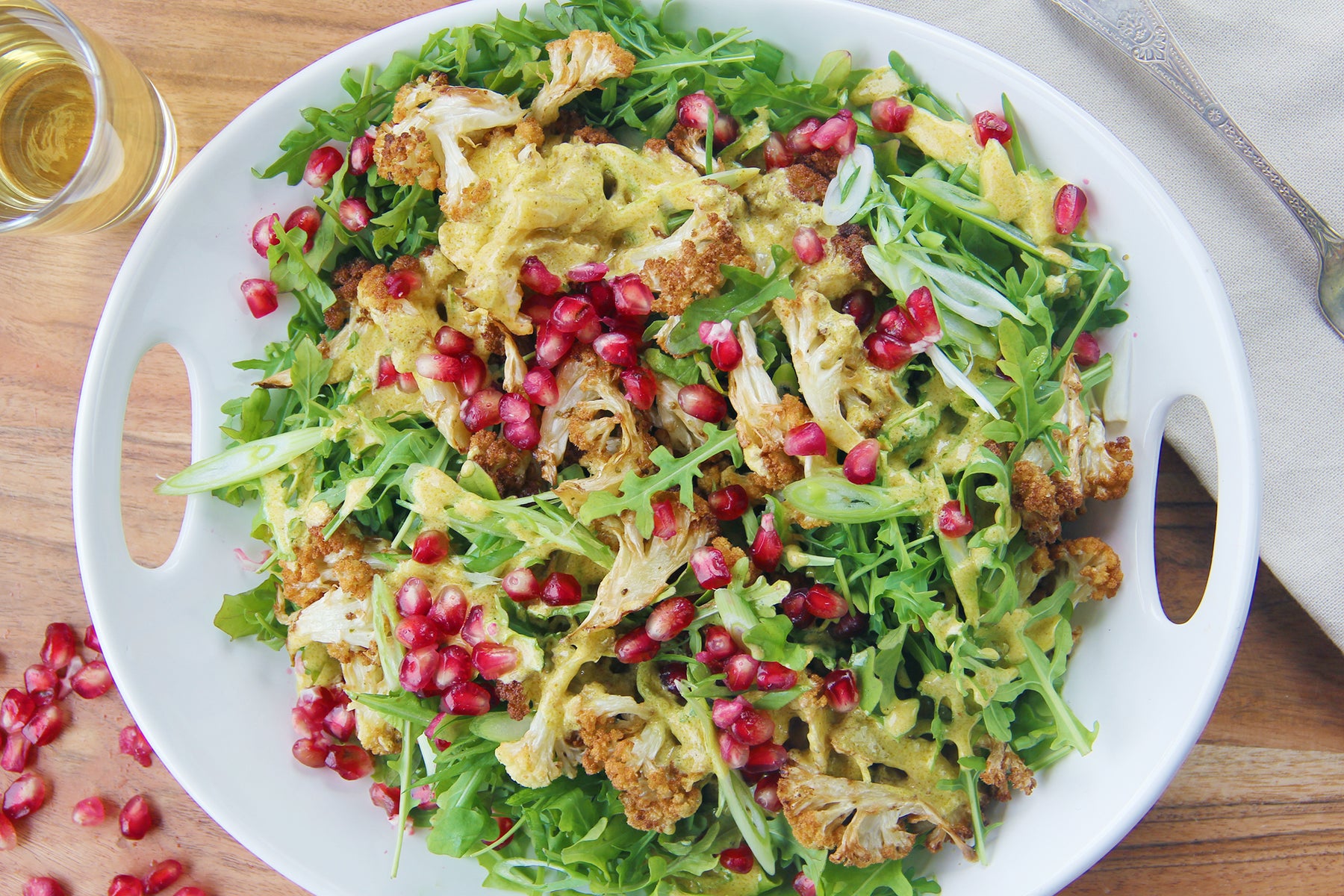 Golden Cauliflower and Arugula Salad with a Curried Yogurt Dressing
Golden Cauliflower and Arugula Salad with a Curried Yogurt Dressing
Created By: Chef Ilona Daniel
Serves: 4-6
2 heads cauliflower, broken into large florets (14 cups)
Heatherdale Organic Canola Oil
Salt for seasoning
1 box baby arugula
6 green onions, sliced thinly
½ raw pumpkin seeds
1 pomegranate, seeded
To prepare the Cauliflower:
Shallow-fry (about 1 inch) cauliflower in batches in canola oil at medium-high heat just until the cauliflower is golden and tender. Season with salt to taste.
Curried-Yogurt Dressing
1 cup Greek-style yogurt
¼ cup Heatherdale Organic Canola Oil
3 tbsp Distilled Vinegar
2 tbsp Preserve Company Ginger Marmalade
1 Tbsp Preserve Company Curry Powder
1 tbsp garlic paste
1 tsp salt
Stir to combine all ingredients. Drizzle on top roasted cauliflower and arugula. Garnish with chopped green onions, pumpkin seed and pomegranate seeds.
Shop Lemon & Ginger with Amaretto Marmalade