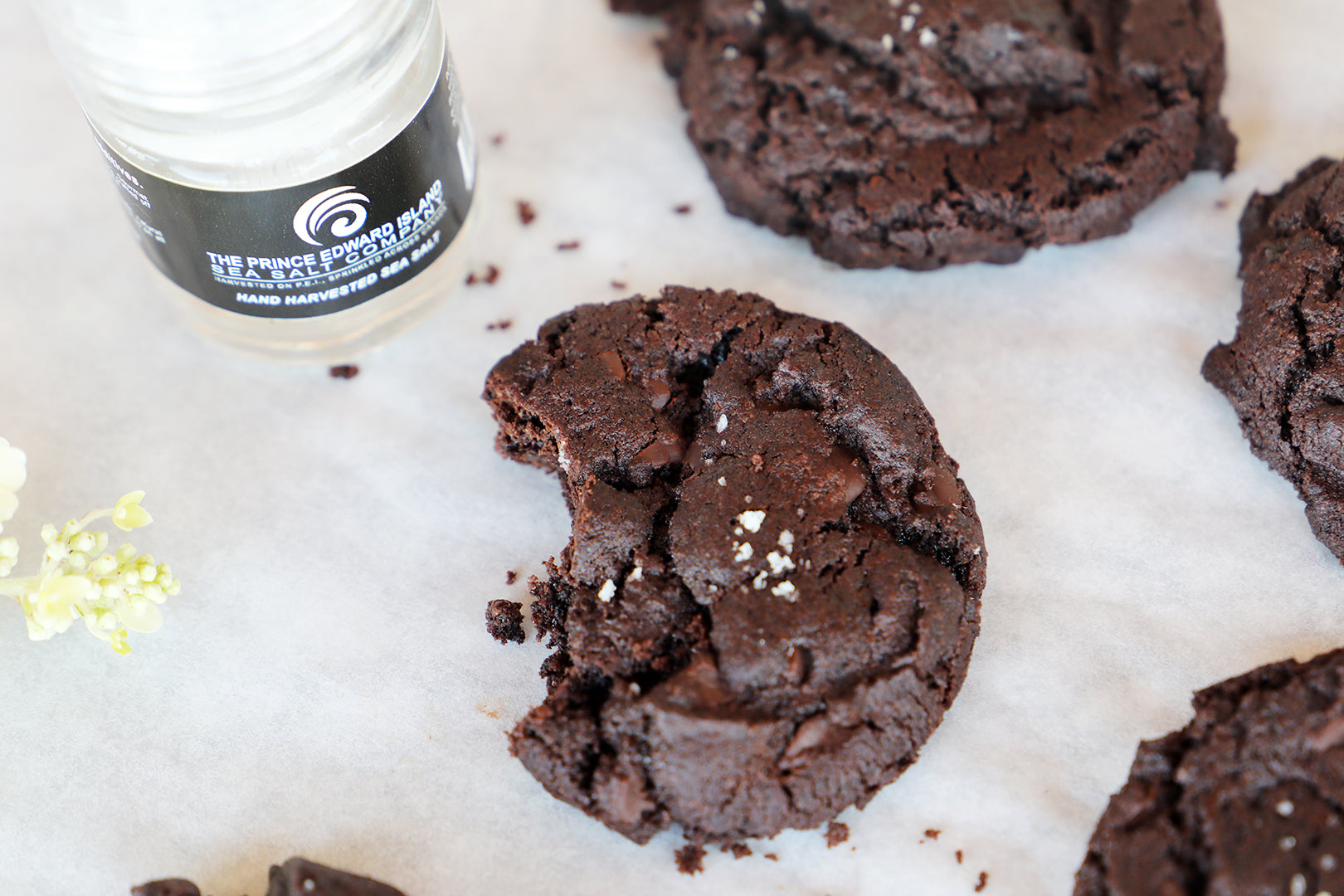 Double Chocolate Chip Cookies with Coffee Infusion Sea Salt
2 Dozen cookies
1 ½ cup flour
¾ cup cocoa powder
1 tsp baking soda
2 tsp cornstarch
½ tsp salt
¾ cup melted butter
¾ cup brown sugar
½ cup white sugar
1 egg + 1 egg yolk
2 tsp vanilla
1 cup chocolate chips
PEI Coffee Infusion Sea Salt for garnish

- Preheat oven to 325°.
- Sift together the flour, cocoa powder, baking soda, cornstarch, and salt. Set aside.
- Whisk together the melted butter and sugars until combined. Add in egg, egg yolk, and vanilla. Whisk until combined.
- Stir the dry ingredients and chocolate chips into the butter mixture until just combined.
- Scoop out dough using a cookie scoop onto a baking sheet lined with parchment paper, and sprinkle with PEI Coffee Infused Sea Salt on the top of each cookie. Set in the fridge for 30 minutes to an hour.
- Bake cookies for 8-12 minutes, or until just set. Don't over bake the cookies as they will continue to cook on the pan.