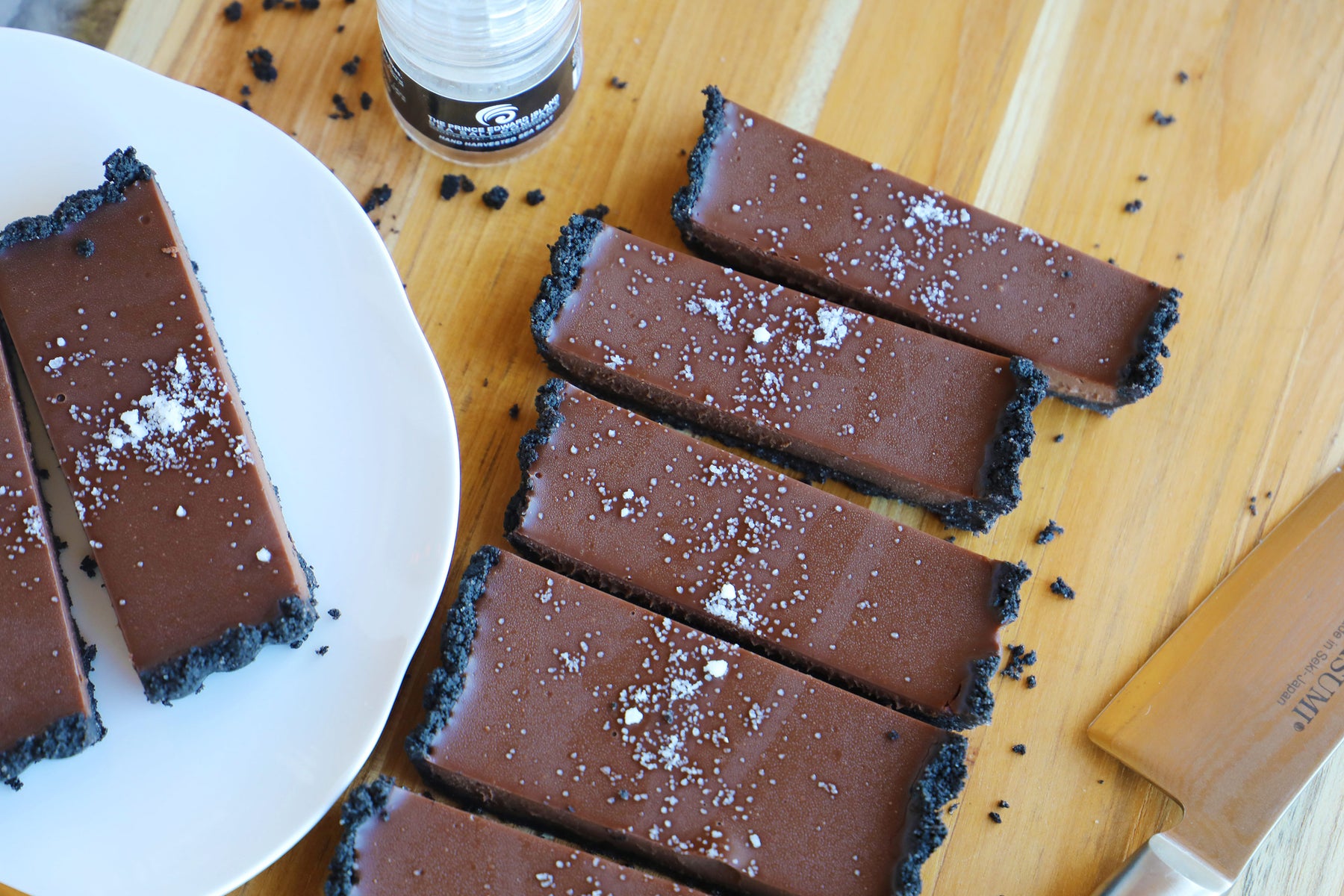 Dark Chocolate Tart with Coffee Infusion Sea Salt
13x4 rectangular tart pan


1 ½ cup chocolate cookie crumbs
¼ cup sugar
¼ cup melted butter
1 ½ cup heavy whipping cream
12 oz. dark chocolate
1 tsp vanilla
4 Tbsp butter
1 Tbsp PEI Sea Salt Coffee Infusion

- Preheat oven to 350°
- To make the crust, mix the chocolate cookie crumbs and sugar. Stir in the melted butter gradually. You may not need all the butter, depending on the consistency. It should be able to stay together when you press it into the tart pan. Bake the crust for 10 minutes, and cool completely before pouring in the filling.
- To make the filling, heat up the heavy cream until simmering slightly. Pour the cream over the chocolate and let sit for 5 minutes. Whisk together and stir in the vanilla. Add the butter one tablespoon at a time, making sure butter is completely melted in before adding the next cube.
- Pour chocolate mixture into the crust and refrigerate tart for 4 hours, or until completely set.
Sprinkle sea salt on the top before serving.