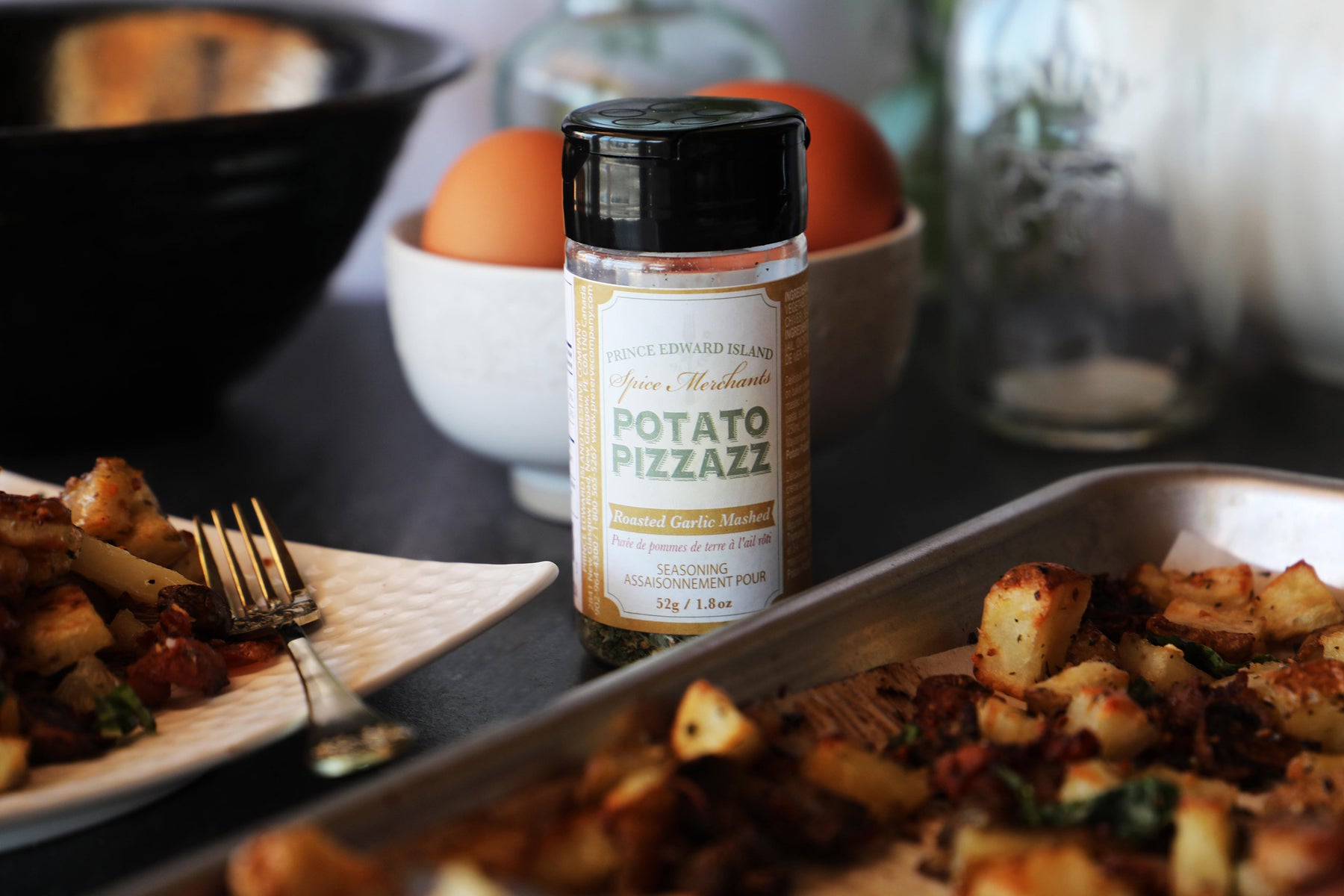 Preserve Company Breakfast Hash
The perfect way to start the day, or as a tasty side dish, these potatoes are a must! Using our flavour filled Original Potato Pizzazz seasoning, these potatoes are a step above the rest. Feel free to play around with your favourite vegetables as an add in. This hash will definitely play a starring role on your table.

6 medium sized potatoes, diced
3 cloves of garlic, minced
2 Tbsp olive oil
1 tsp paprika
1 Tbsp Original Potato Pizzazz
1 tsp salt
1 tsp pepper
6 strips of bacon, cooked
100g container button mushrooms
Basil, for garnish

- Preheat oven to 400°, and line a large baking sheet with parchment paper.

- Wash the potatoes in cool water and chop into 1-inch pieces. Add the potatoes to a pot of water and bring to a boil. You want to boil the potatoes partly, just until they soften slightly. Strain the potatoes and add them to a large mixing bowl. Let cool slightly.
- Chop the button mushrooms in half and add them to the potatoes. Cut the cooked bacon strips into bite sized pieces and add it to the bowl as well. Add the olive oil and spices to the bowl and stir together until combined. Spread the potato mixture onto the lined baking sheet and bake for 15-20 minutes, or until they turn brown and crispy. Sprinkle chopped basil on top and serve hot.