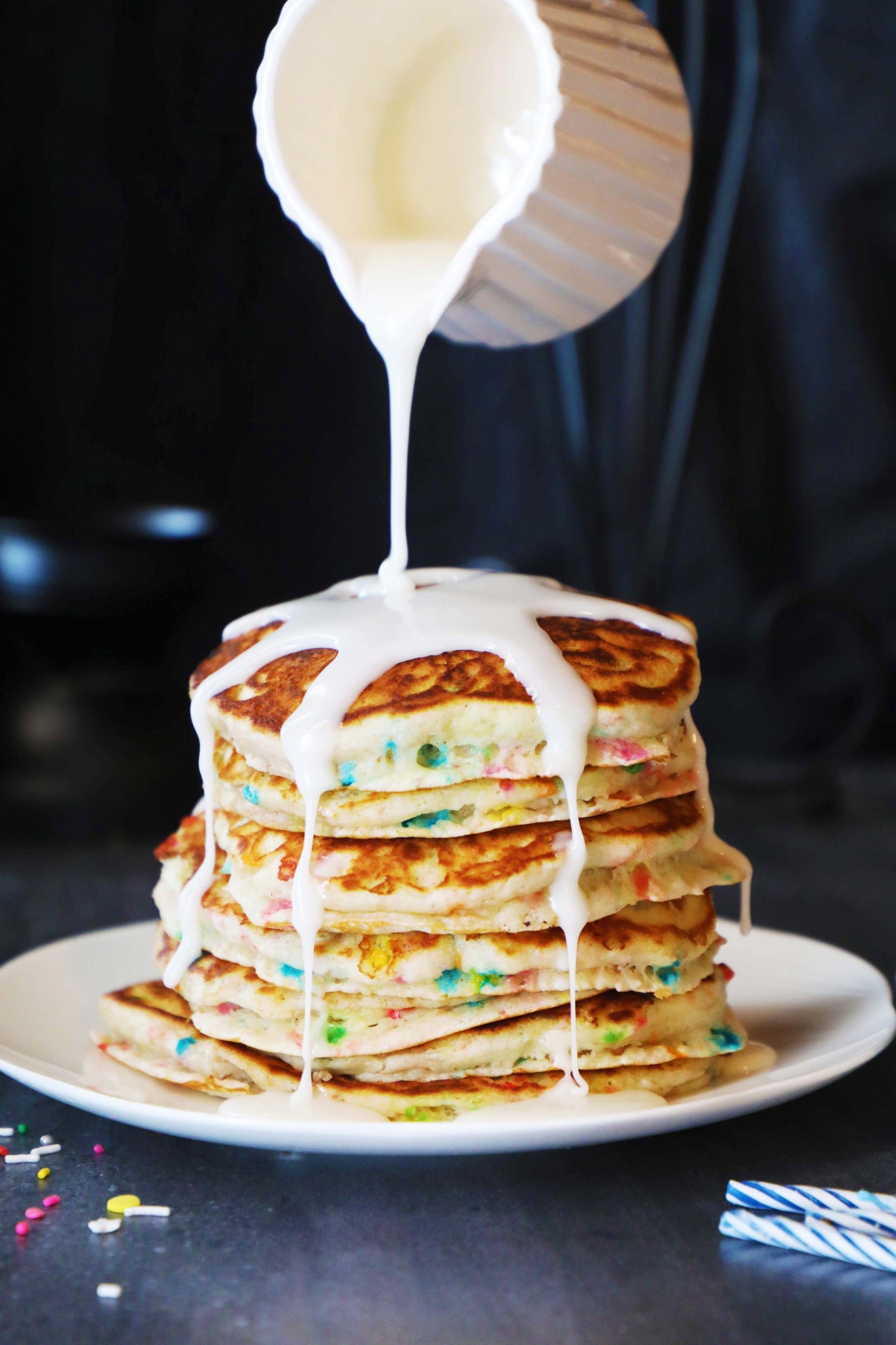 Birthday Cake Pancakes
8-10 pancakes
A perfect way to celebrate anything! These birthday cake pancakes taste as whimsical as any celebration should. Whether it is a birthday or not, these pancakes will be a crowd pleaser to anyone with a sweet
tooth. Top with delicious Maple Syrup, or a little bit of sweet glaze.
(P.S. Happy Birthday to Adrienne Klassen...the wonderful baker behind all of these amazing recipes! Love, All the Staff here at the Preserve Co.) 

1 bag insert of Pancake Mix
1 egg
1 ½ tsp almond extract
½ tsp vanilla extract
2 Tbsp melted butter, plus more for pan
1 ¼ cup milk
2-3 tbsp rainbow sprinkles

- In a large mixing bowl combine the Pancake Mix and rainbow sprinkles. In a separate bowl whisk together the egg, vanilla, almond extract, melted butter, and milk. Whisk the wet ingredients into the dry, making sure to whisk the lumps out.
- In a skillet over medium heat, melt 1 tsp of butter. Using a ¼ cup measure, scoop out some pancake batter and pour it into the pan. You will know when to flip the pancakes when they are set on the outside, and there are bubbles on the inside. Serve hot.
- To make a sweet glaze, combine ¼ cup icing sugar with a few tsp of milk. Stir together until you get the desired consistency. Pour over pancakes.