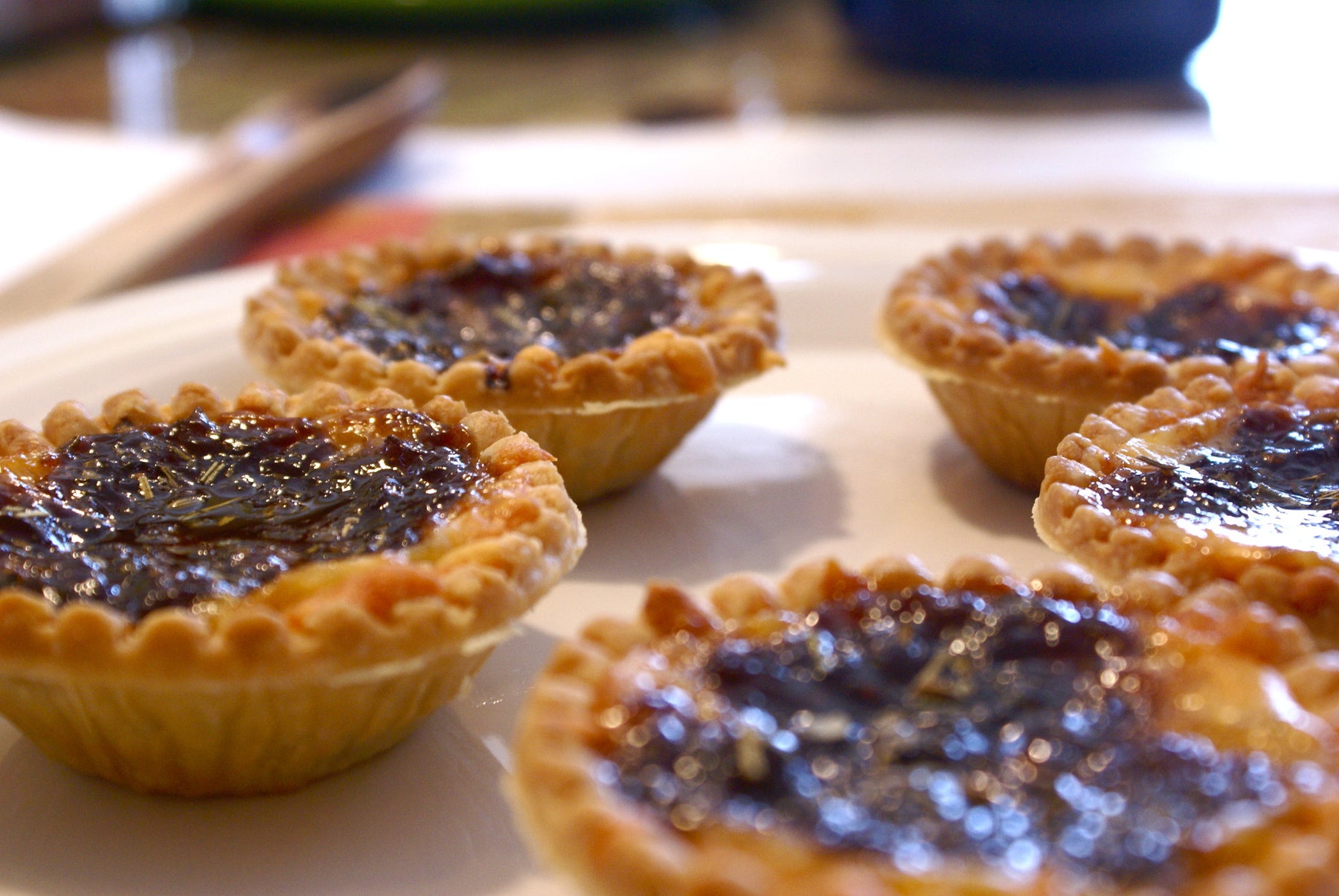 Carmelized Onions with Fig and Cheese Tartlets
This is a super easy appetizer which can be prepared in minutes, popped in the oven and served within a few minutes of baking.
Ingredients
12 uncooked pastry tart shells (your own or frozen mini tart shells)

6 ounces Swiss cheese (or your favourite cheese)

Herbs de Provence
Directions
Preheat oven to 400°F.
Place about 1/2 ounce cheese in each tart shell. Top with 1 tsp. of Caramelized Onions and Fig condiment.
Sprinkle with Herbs de Provence.
Place on a baking sheet and bake 10-12 minutes or until the cheese is melted and the pastry is lightly browned. Remove from oven to cooling rack. Serve within 5 minutes or so.
Featured Product: