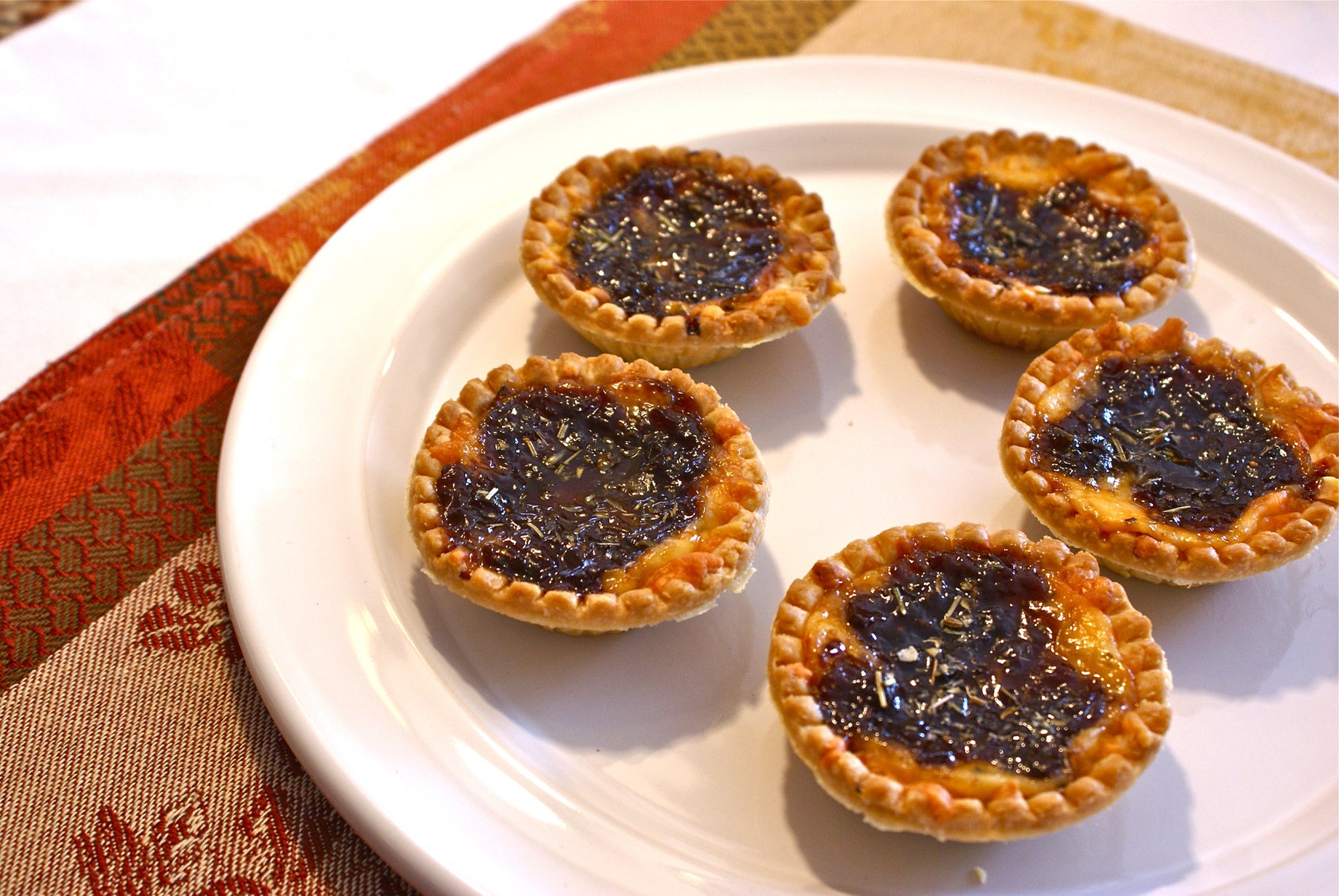 Maple Cappuccino Tarts
This is a very easy & tasty recipe. You can make your own pastry or purchase tart shells and fill them with the Maple Cappuccino filling. Serves 12.
Ingredients:
12 pastry tarts,uncooked
36 pecan halves
1 cup Maple Cappuccino Sauce
2 eggs, room temperature
Instructions: 
Preheat oven to 400 F.
Place 3 pecan halves in each of the tart shells.
In a bowl, beat eggs slightly with a fork. Heat the Maple Cappuccino Sauce in the microwave until it pours easily, approximately 30 seconds on high. Allow sauce to cool a little and gradually add the sauce to the eggs and stir constantly.  Avoid shocking the eggs with the hot liquid.  Fill the pastry shells ⅔ full.  Bake for 15  - 20 minutes. Do not allow to boil.
Remove from oven and let cool for 1 hour. Remove from pan and serve immediately, or store for up to 1 week in a sealed container. Can also be frozen.