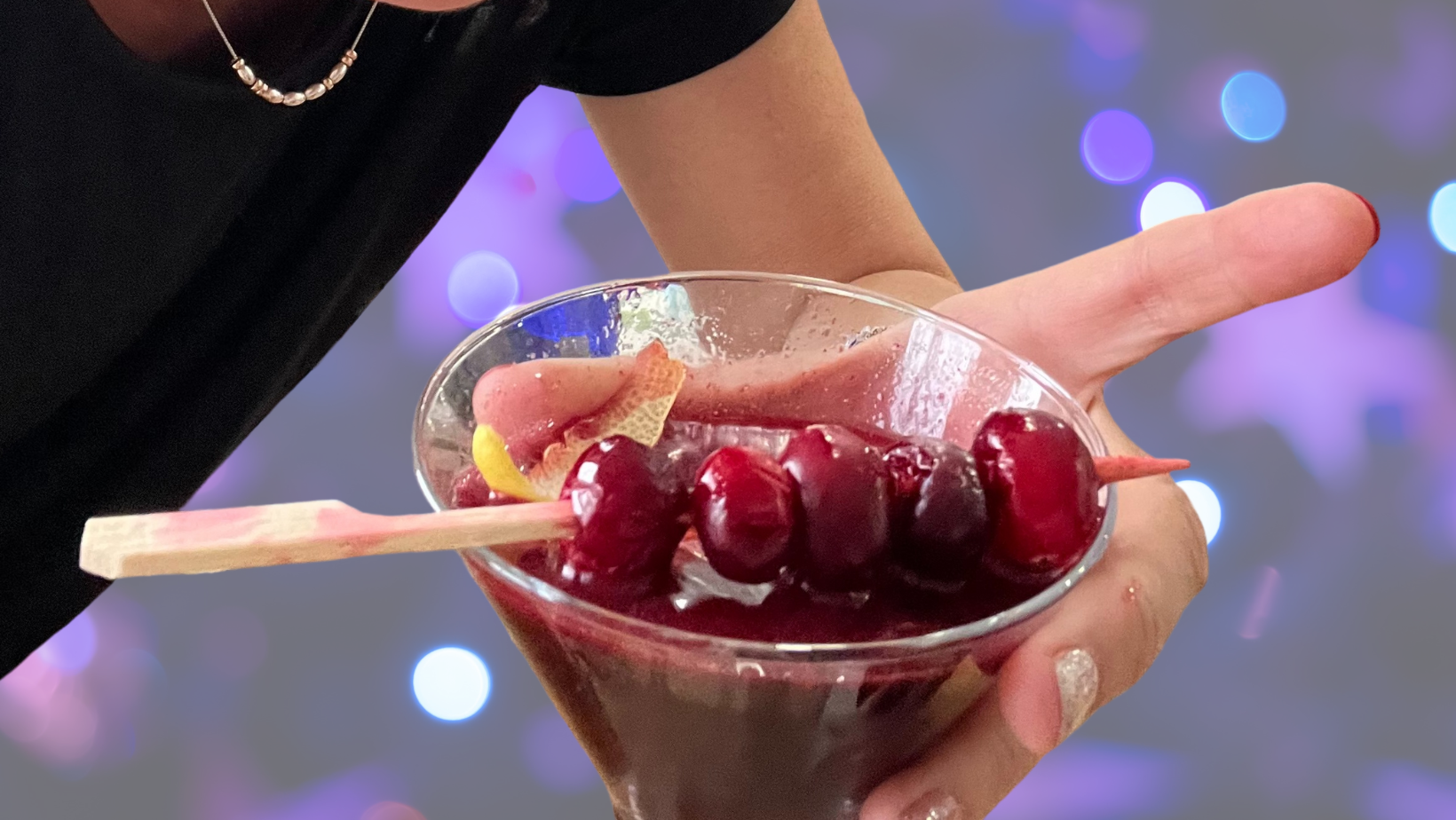 Island Bramble Cocktail With Haskap Berries 🍹
I hope you're almost ready for Santa! It won't be long now before he makes his big trip to believers all over the world.
This is absolutely my most favourite time of the year, and I hope that whether or not you celebrate Christmas, your heart is filled with joy, peace, and a bit of magic this season and always. 
Now, speaking of magic, I have a dreamy cocktail to share with you today! 
For the third day of our 12 Days of Christmas Spirits countdown, I'm making an Island Bramble with our own Haskap Berry Preserves and a beautiful Haskap Berry gin made in Nova Scotia! 
I made a video to walk you through the recipe, but you'll also find it just at the bottom of this post. Note: this recipe makes one cocktail. 
 Ingredients:
1 oz fresh lemon juice
Sparkling water (optional)
Ice
Lemon peel & cranberry skewer to garnish
Directions:
Add the gin, lemon juice, and Haskap Berry Preserves to an ice-filled cocktail shaker.
Shake and strain into a martini glass. Top with sparkling water, if you wish.
Garnish with lemon peel and cranberry skewer.
Enjoy!