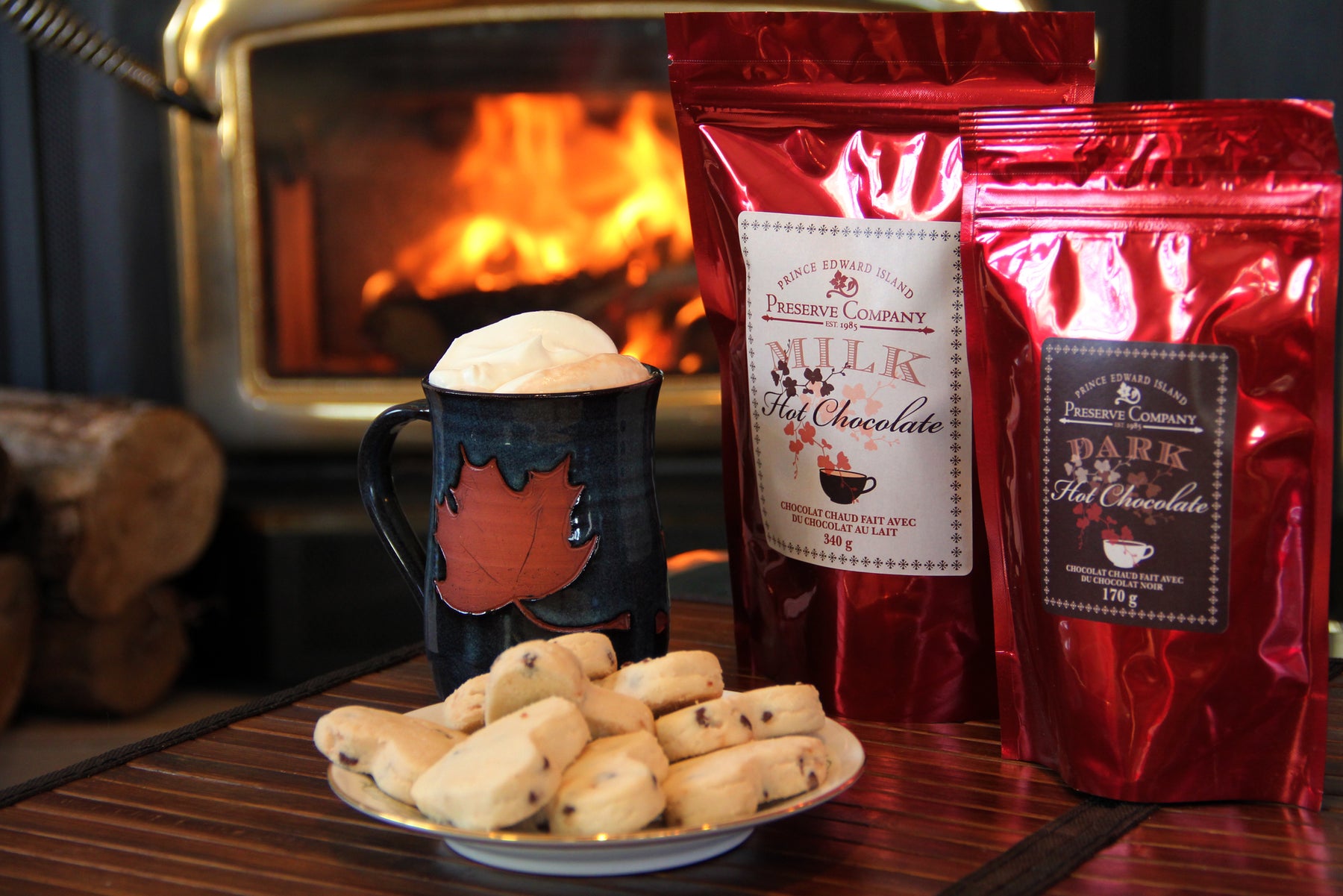 12 Days Of Christmas Spirits!🍃Tipsy Minty Hot Chocolate 🍫
I've been having SO MUCH FUN experimenting with Preserve Company products since my husband Adam and I purchased the company earlier this year.
(If our accountant is reading this, this experimenting has PURELY been for research and development. I promise.)
If you've been watching my Favourite Things videos, you know how much I love adding Preserve Company products to my cocktails and mocktails.
That's what inspired our new Happy Hour Gift Box, and it also inspired what we're calling the 12 Days of Christmas Spirits!
Each day from now until Christmas Eve, I'll post a new festive drink idea here on my blog for you to try at home.
I might be biased, because I believe our products are the very best ones to use in all of these cocktail and mocktail recipes, but go ahead and use any substitutions that make you happy! 
Now, I don't know about you, but for me, this time of year I want to be as cozy as possible. So for this, the first day of Christmas Spirits, I made a tipsy hot chocolate with Preserve Company Milk Chocolate Cocoa and a splash of JD Shore After Eightish Cream Liquor. 
If you'd rather omit the alcohol, it's just as delish topped with whipped cream and a candy cane. Enjoy!
I'll be back tomorrow with another recipe for you to try.
Cheers!
-Marsha