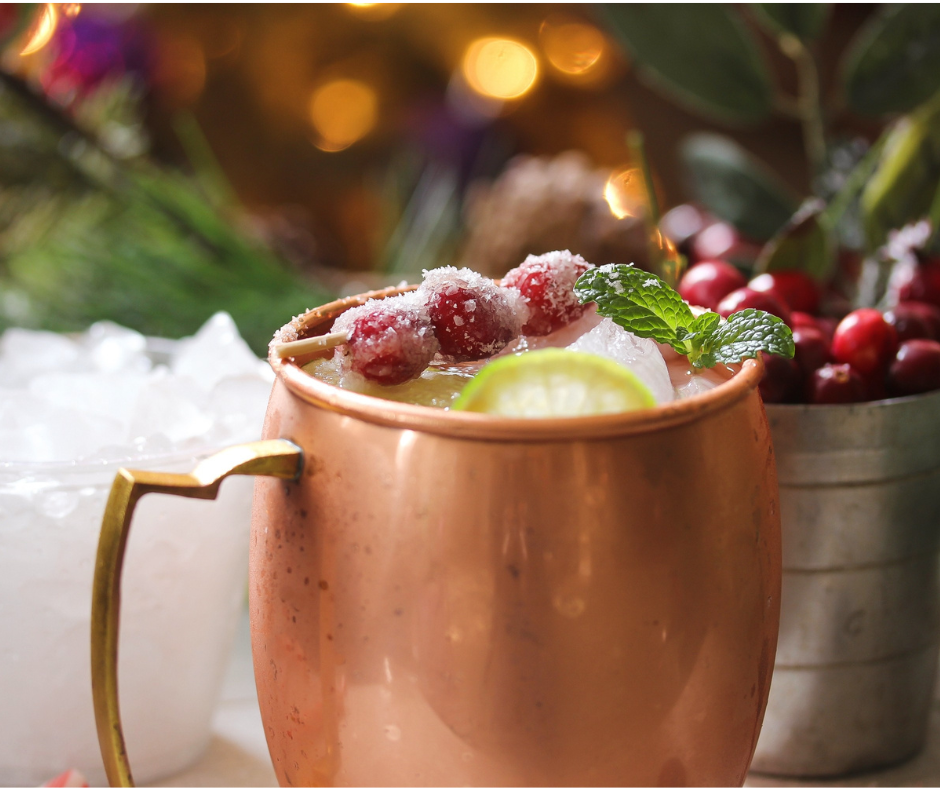 Cranberry Saucecow Mules 🎉
It's day four of our 12 Days of Christmas Spirits countdown and today we're featuring a refreshing beverage made with Preserve Company Cranberry Sauce! 
If you enjoy a good Moscow Mule, you'll LOVE our version...
The Cranberry Saucecow Mule!! 🤣
Here's a video to walk you through the recipe, and you'll find the written details below.
Ingredients:
Directions:
Fill two Moscow Mule mugs with ice. (Any glasses or mugs will do, but we love how a classic Moscow Mule mug keeps this drink so icy cold.)
Combine vodka (or omit the alcohol for a lovely mocktail), lime juice, orange juice, lemon juice, and cranberry sauce in an ice-filled cocktail shaker. Shake well, then pour over the ice in your mugs.
Top up the mug with as much ginger beer as you wish. Add some fresh mint, cranberries, and an orange slice if you're feeling fancy.
Meet me back here tomorrow for another Christmas Spirit 🎄 recipe to try. 
Cheers til then!
-Marsha