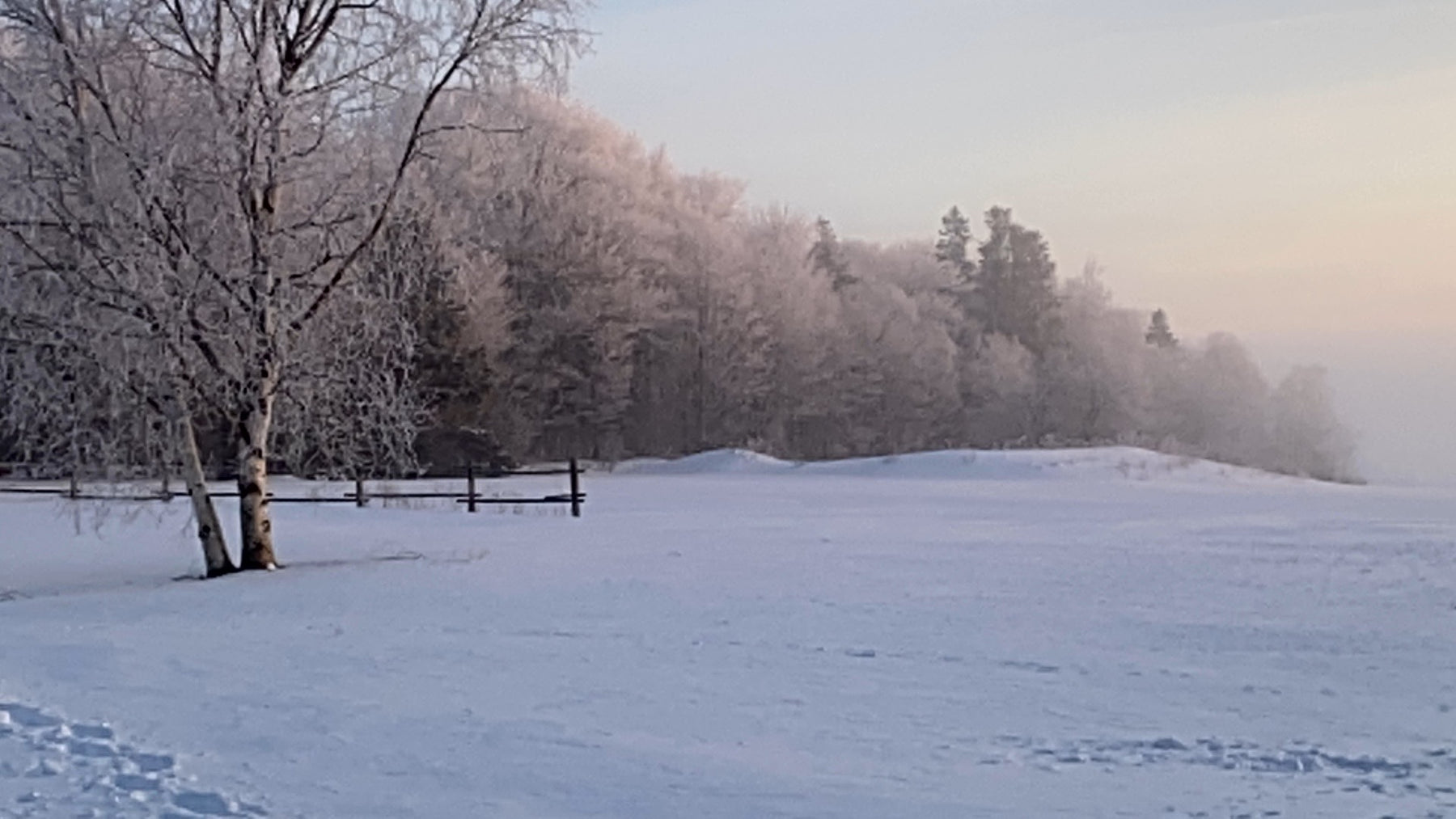 I Can't Imagine + Curiosity Is Everything + Empty Glasses
Good Morning from Warren Grove, Prince Edward Island
The groundhog went back into the cave to stay safe and warm while we were walloped with another snowstorm. And we are down to the last bowl of potato chips!
I am thinking of potatoes. Our Island farmers and their families suffer stress.
How many P.E.I. potatoes will be destroyed because the U.S. border is closed?
And why? Two fields were found to have PVY-N or potato wart; none of the potatoes from the fields were for export.
The Canadian Food Inspection Agency, a federal government agency, thought it best to control the situation. Closing the border and the export of our potatoes to the US was their solution.
Are people upset? Oh, yeah!
Found on the world wide web this week.
The World's Oldest Land Animal Ever
Jonathan is a giant Seychelles tortoise who arrived at St. Helena by ship in 1882.
"Jonathan was
fully
grown at that time [of arriving at St. Helena], which would be at least 50 years old, so his hatching year would have been about 1832," says Teeny Lucy of the St. Helena SPCA
. "He is the oldest land animal in the world — [there are] many older [animals] in the ocean!"
Our new library is opening sometime this year. 
Can't wait. (not to slip my book into the shelves, or not yet, anyway). 
I first left school at 15 and headed to North Carolina. It wasn't long there before I realised I needed to finish school.
There are many reasons I didn't enjoy school, but I won't go into it now.
Truth is not found in a book. — Truth is not to be found in a book. Furthermore, such a book merely presents a barrier to progress in your search for truth. Independent inquiry is needed in your search for truth, not dependence on anyone else's view or a mere book. ~ Bruce Lee
The following words by John Dewey resonate with me and my way of learning to date. The quote is from his paper Experience and Education.
"We often see persons who have had little schooling and in whose case the absence of set schooling actually proves to be a positive asset

.

They have at least retained their native common sense and power of judgment, and its exercise in the actual conditions of living has given them the precious gift by the ability to learn from the experiences they have

.

What avail is it to win prescribed amounts of information about geography and history, to win the ability to read and write, if in the process the individual loses his own soul; loses his thin appreciation of things worthwhile, of the values to which these things are relative; if he loses the desire to apply what he has learned and above all, loses the ability to extract meaning from his future experiences as they occur

?
What, then, is the true meaning of preparation in the educational scheme?

In the first place, it means that a person, young or old, gets out of his present experience all that there is in it for him at the time in which he has it

.
When preparation

is made

the controlling end, then the potentialities of the present

are sacrificed

to a suppositious future

. When this happens, the actual preparation for the future

is missed

or distorted. The ideal of using the present

simply

to get ready for the future contradicts itself. It omits, and even shuts out, the very conditions by which a person can

be prepared

for his future.

We always live at the time we live and not at some other time, and only by extracting at each present time the full meaning of each present experience are we prepared for doing the same thing in the future

. This is the only preparation values which in the long run amounts to anything."
Whenever we "used to" travel, I'd love to seek out the local library to spend quiet time reading in a newfound space.
Libraries have evolved, but the essence of them satisfying curiosity. To me seeking knowledge from a printed book is an adventure. And no one needs to remain in the dark about anything; the inspired heart leads.
No one needs to remain a fool.
Reading taught what I needed to know to get me where I am. But, unfortunately, not reading has brought me to where I am not as well.
But one can't live looking backward.
I am grateful where I am.
Neil Gaiman shares a story while speaking to a group of people in London, England in 2013.
"I was once in New York, and I listened to a talk about the building of private prisons – a huge growth industry in America. The prison industry needs to plan its future growth – how many cells are they going to need? How many prisoners are there going to be, 15 years from now?

And they found they could predict it very

easily

, using a pretty simple algorithm, based on asking what percentage of 10 and 11-year-olds couldn't read

. And

certainly

couldn't read for pleasure.
It's not one to one: you can't say that a literate society has no criminality. But there are very real correlations. And

I think

some of those correlations, the simplest, come from something very simple. Literate people read fiction.
Fiction has two uses.

Firstly

, it's a gateway drug to reading.

The drive to know what happens next, to want to turn the page, the need to keep going, even if it's hard, because someone's in trouble and you have to know how it's all going to end … that's a very real drive

. And it forces you to learn new words, to think new thoughts, to keep going. To discover that reading per se is pleasurable. Once you learn that, you're on the road to reading everything. And reading is key.

There were noises made

briefly

, a few years ago, about the idea that we were living in a post-literate world, in which the ability to make sense out of written words was somehow redundant, but those days are gone: words are more important than they ever were: we navigate the world with words, and as the world slips onto the web, we need to follow, to communicate and to comprehend what we are reading

.

People who cannot understand each other cannot exchange ideas, cannot communicate, and translation programs only go so far

.
The simplest way to make sure that we raise literate children is to teach

them to read, and to show them that reading is a pleasurable activity

.

And that means, at its simplest, finding books that they enjoy,

giving them access to those books, and letting them read them

."
Millie is our 2-year-old Australian Shepherd. We noticed how she growing to understand different spoken words, which caused her to act. One of my favourites is "it's time."
When ready to put Millie to bed, all I need to do is whisper to her, "it's time." Millie will stop whatever she is doing, head straight to her kennel, and wait for us to close the door and leave a treat.
I started to research how many commands or words a dog can learn and remember. And the world record is 1022 by Chaser the Border Collie.
We have work to do. 
Let's celebrate living another Day. 
LET'S DANCE.
I have never been to an Indian wedding reception; I have heard from friends who say it is such a celebration of life.
Watch this while you wiggle, jiggle and giggle.
Have a wonderful weekend and take care of yourself.
Love from Prince Edward Island.
Waiter: I see your glass is empty. Would you like another one?
Dad: Why would I want two empty glasses?