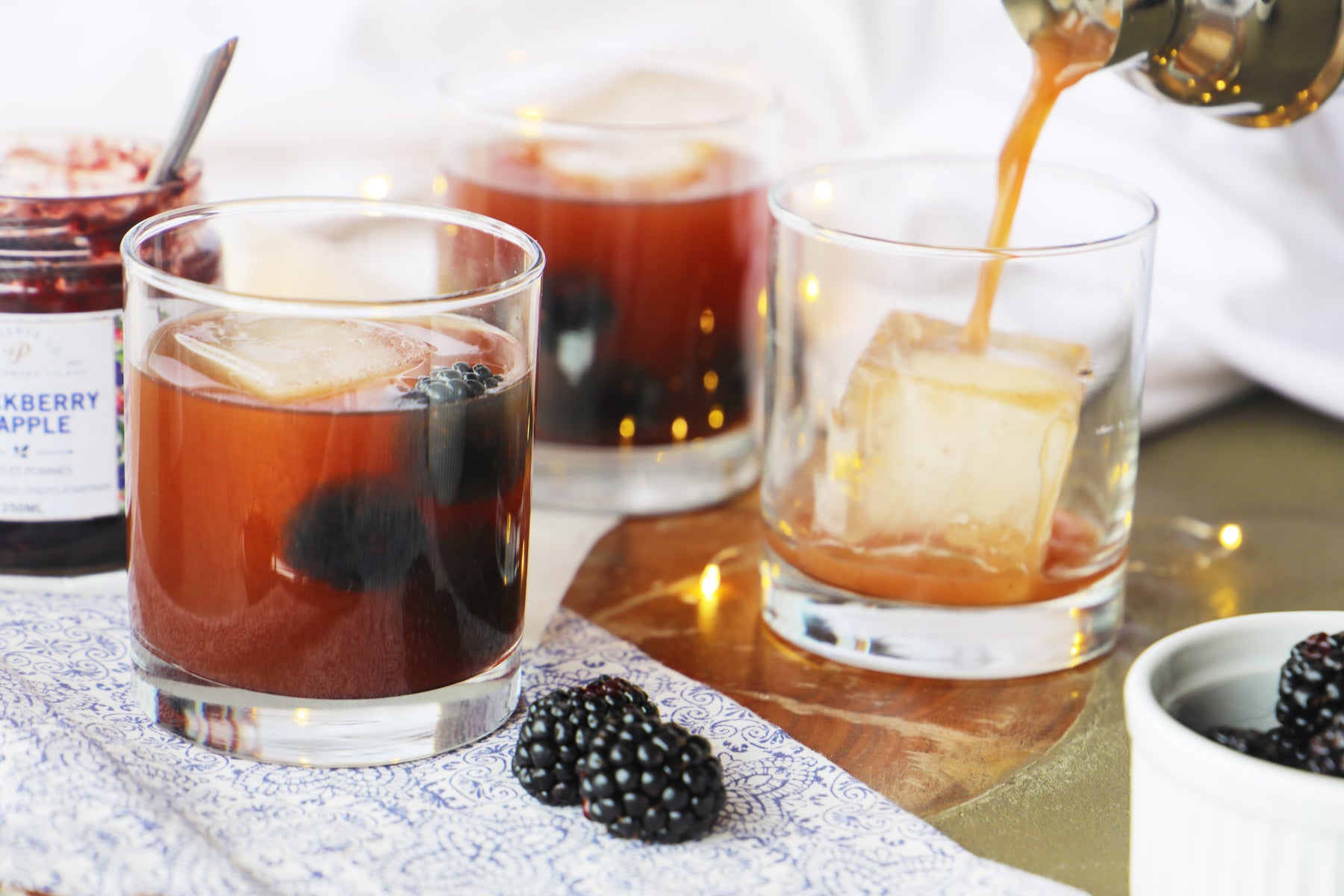 Blackberry Bramble Earl Grey Cocktail
2 Cocktails

6 oz. chilled Creamy Earl Grey tea
1 oz. Blackberry & Apple Preserves (strained through a sieve to remove seeds)
1 oz. lemon juice
2 oz. gin
Ice
Blackberries for garnish

- In a cocktail shaker, or a mason jar with a lid, add the chilled tea, lemon juice, ice, gin, and Blackberry & Apple Preserves. (Depending on the size of your shaker/jar, you may have to add half of the ingredients) Shake up the drink until the preserves are mixed in. Pour into glasses filled with ice. Garnish with blackberries. Enjoy!