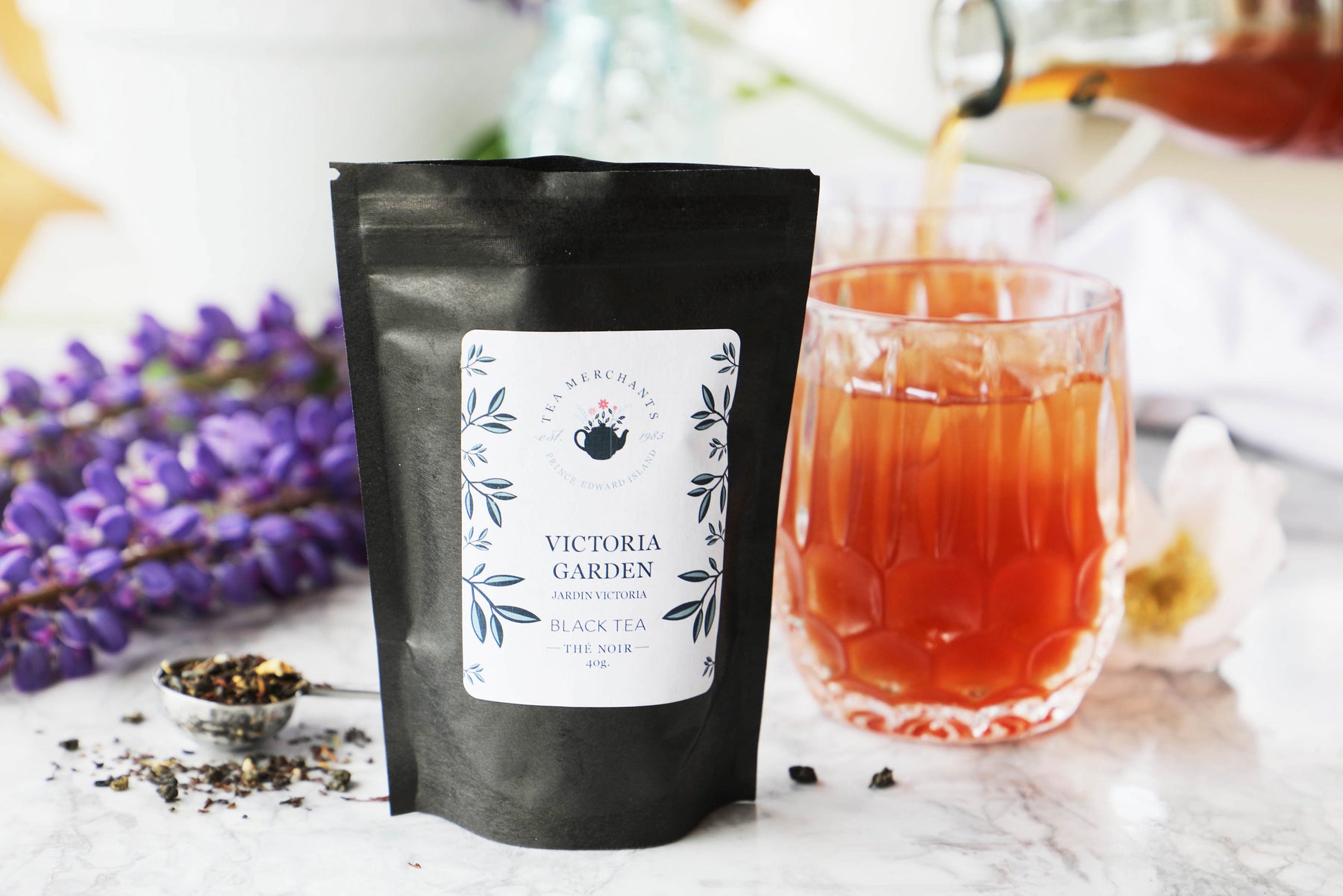 Victoria Garden Iced Tea
1 jug (4 cups)
Lightly flavoured with vanilla and subtle hints of lavender our Victoria Garden loose leaf Iced Tea offers a refreshing summery drink to sit and savour.  

2 tsp Victoria Garden Loose Leaf Tea
4 cups hot water
¾ cup vanilla bean simple syrup
The juice of ½ a lemon
3 Tbsp Blueberry Syrup
Lavender buds (optional)

- Steep the Victoria Garden tea in 4 cups of hot water for 10 minutes. Strain the leaves out with a fine mesh strainer and chill the tea in the fridge until completely cool.
- While tea is cooling make the vanilla bean syrup. Combine ¾ cup water, ¾ cup sugar, and 2 tsp vanilla bean paste (regular vanilla extract will work as well) in a small saucepan and heat until the sugar is melted. Set syrup aside to cool completely. The syrup will last in the fridge for up to 1 week, so you can make this in advance. This syrup could also be used in iced coffee, mocktail, or a cocktail.
- Once everything is chilled, stir together the tea, vanilla bean simple syrup, lemon juice, and blueberry syrup. Pour over ice and garnish with lavender buds. Enjoy! Iced tea will last in fridge for up to 4 days.
- The good thing about Iced tea is that you can add or omit whatever you want according to your taste. Depending on how sweet you like your tea, you can leave some of the simple syrup out.
You could also add some gin, or your favourite liquor to make it an iced tea cocktail!