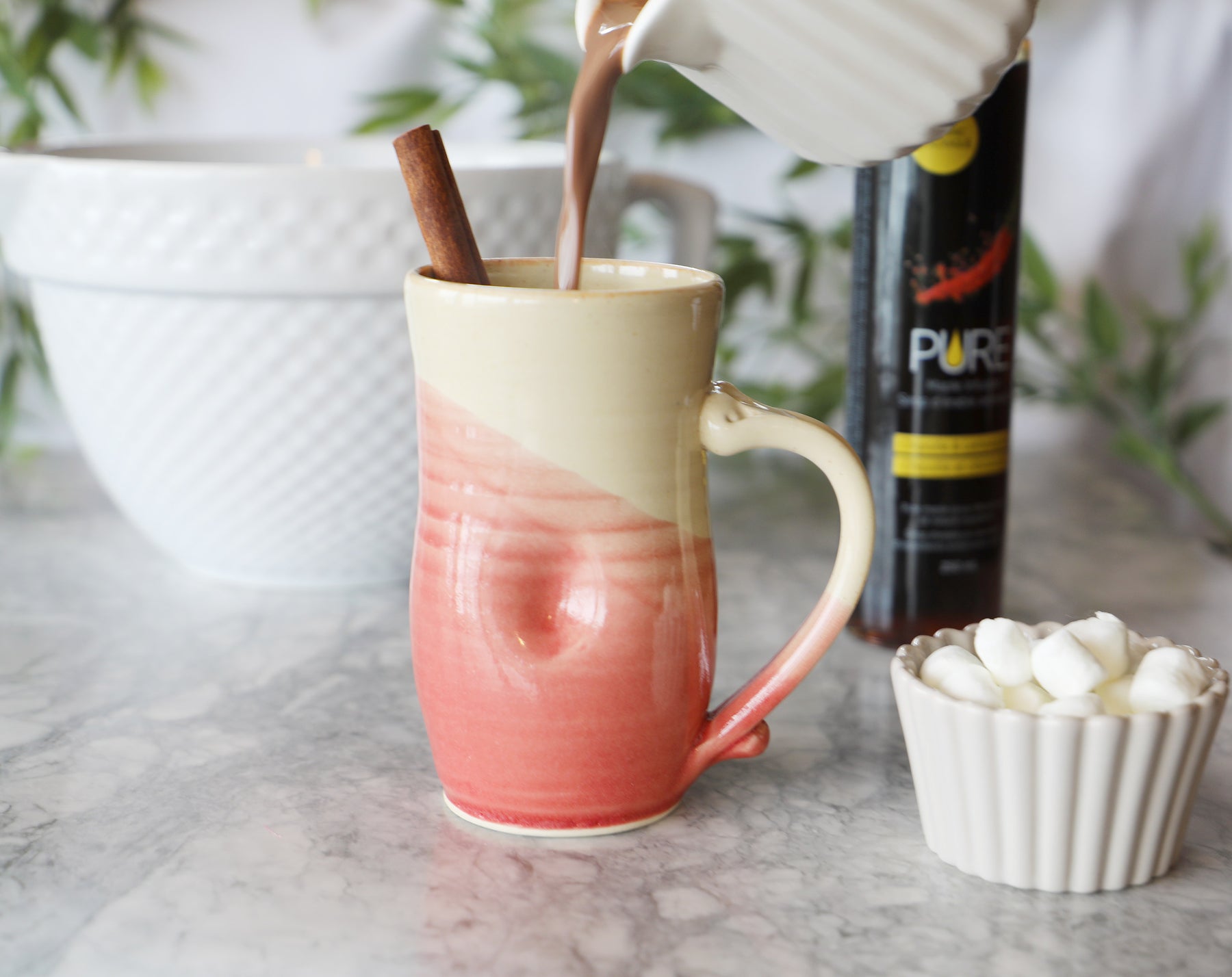 Spiced Hot Chocolate
1 Serving
It is always fun to switch up regular recipes and add something special. This spiced hot chocolate includes Chipotle and Lemongrass Maple Syrup with a little bit of cinnamon. It will take your normally delicious hot chocolate to a sweetly spiced new level. Drinking this, you will feel lovely and warm in no time.

2 Tbsp Dark Hot Chocolate mix
1 cup milk
½ tsp vanilla bean paste
1 Tbsp Chipotle and Lemongrass Infused Maple Syrup
1 cinnamon stick

- In a medium sized saucepan bring the milk, vanilla, infused maple syrup, and cinnamon stick to just a simmer. Remove from heat, take out the cinnamon stick, and whisk in the hot chocolate mix. Pour into a mug and top with your favourite toppings. Enjoy!