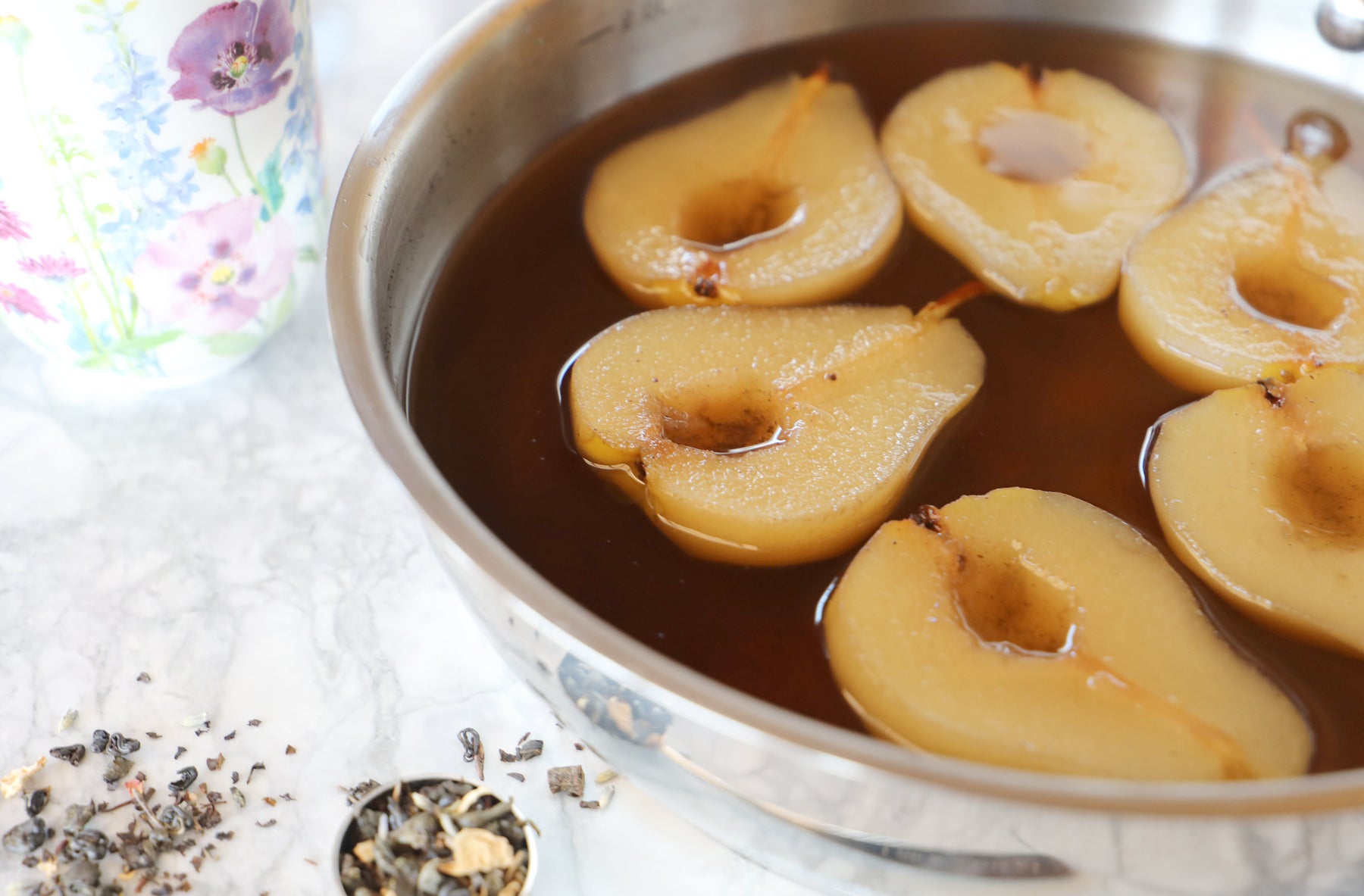 Victoria Garden Poached Pears
4 servings

4 cups water
1 cup granulated sugar
4 large pears, peeled, halved, and cored (I used Bartlett pears)
2 tsp vanilla bean paste
2 tsp Victoria Garden Tea (in tea bag or tea strainer)

Topping:
1 cup oats
¼ cup brown sugar
2 Tbsp melted butter
½ tsp cinnamon
¼ tsp cloves

- In a large saucepan, bring the water and sugar to a slight simmer. While this is heating up, peel the pears, slice them in half, and cut out the core.
- In the saucepan add in the vanilla bean paste and Victoria Garden Tea. Place the pears cut side down in the liquid. Cook pears for 15-20 minutes or until tender. Serve pears warm with iced cream, or whipped cream with a sweet oat topping.
- To make the oat topping mix together the oats, brown sugar, butter, cinnamon, and cloves. Spread evenly on a parchment lined baking sheet and bake for 10-15 minutes or until golden brown. Stir oats every 5 minutes to make sure they get baked evenly. Once cooked and cooled, sprinkle over top the pears and cream.