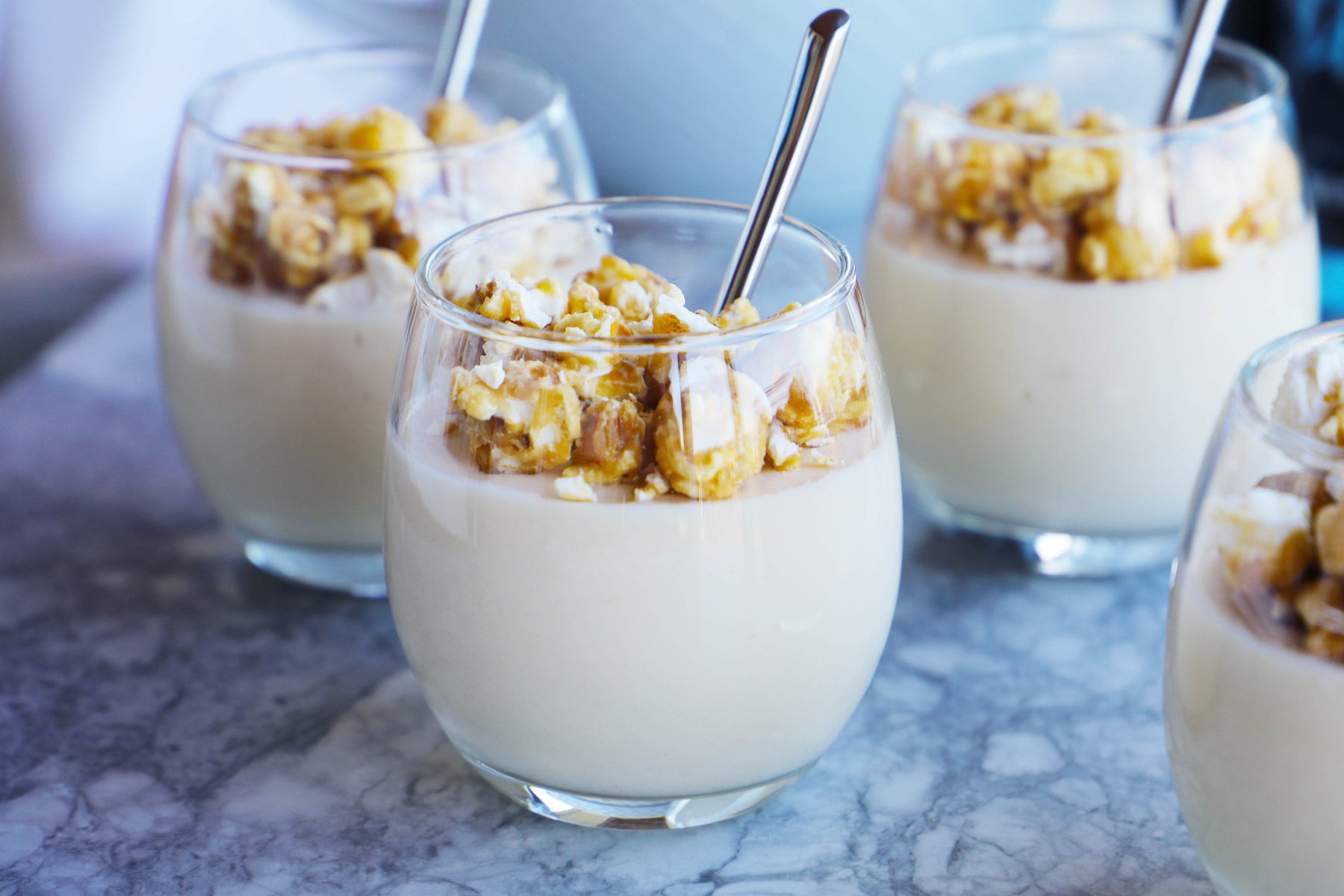 Salted Caramel Mousse
4-6 servings

1 350 ml jar of Caramel sauce
1 ½ tsp sea salt
1 ½ cups heavy whipping cream
½ tsp vanilla
1 ½ tsp powdered gelatin
1 Tbsp water
Lucky Fox Caramel Corn

- First, bloom your gelatin in a small dish by mixing the gelatin and 1 Tbsp water. Set aside.
- Heat up your caramel sauce in a saucepan on the stove. Once heated through, stir in the sea salt. Melt your gelatin in your caramel. Make sure it is completely melted through, as you do not want any chucks of gelatin. Set aside
- Whip your heavy cream and vanilla until stiff peaks form. Pour half of the salted caramel into your whipped cream and fold together. Repeat with the rest of the caramel and pour into glasses. Cover each glass with plastic wrap and set in the fridge for at least 2 hours, or over night.
Once set and ready to serve, garnish each mousse with Lucky Fox Caramel Corn.