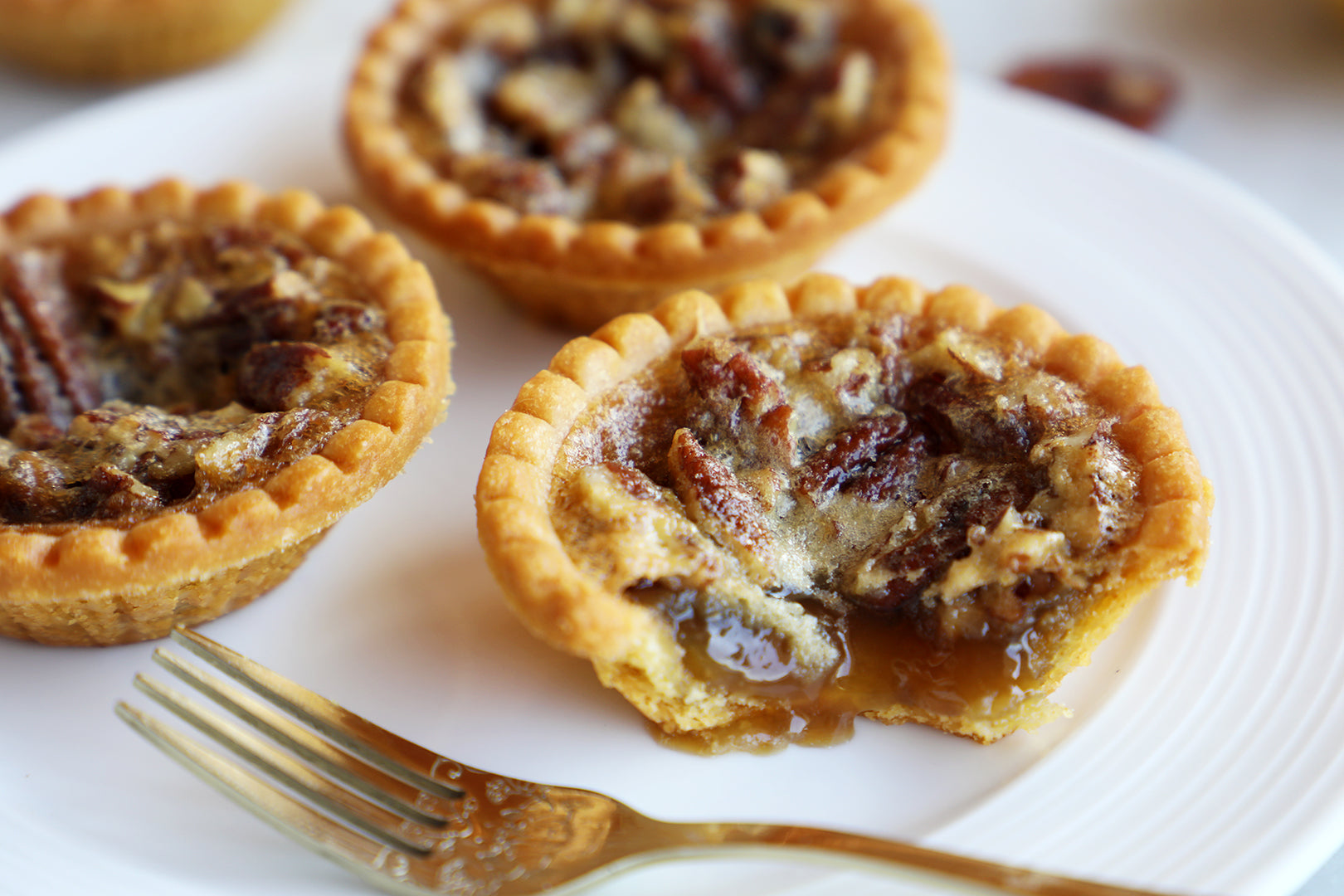 Preserve Company Maple Pecan Tarts
12-14 mini tarts

½ cup chopped pecans
¼ cup melted butter
½ cup packed brown sugar
Pinch of salt
½ cup Maple Syrup
1 slightly beaten egg
1 tsp vanilla

- Preheat oven to 375°
- Prebake tart shells until slightly brown, approx. 10 minutes. Set aside. Turn oven down to 325°.
- In a mixing bowl whisk together melted butter, brown sugar, salt, maple syrup, egg, and vanilla.
Pour into glass measuring cup, to make it easier to pour into tart shells.
- Divide chopped pecans between the pre-baked tart shells. Pour sugar mixture on top of pecan, filling to the top. Do not overfill, as the filling puffs up in the oven, and can spill over the tarts, causing them to burn.
- Bake tarts for 15-20 minutes, or until almost set in the middle. They will continue to set once out of the oven. Cool for 20 minutes. These tarts can be served immediately or stored at room temperature for 5 days. They can also be frozen for up to 3 months.