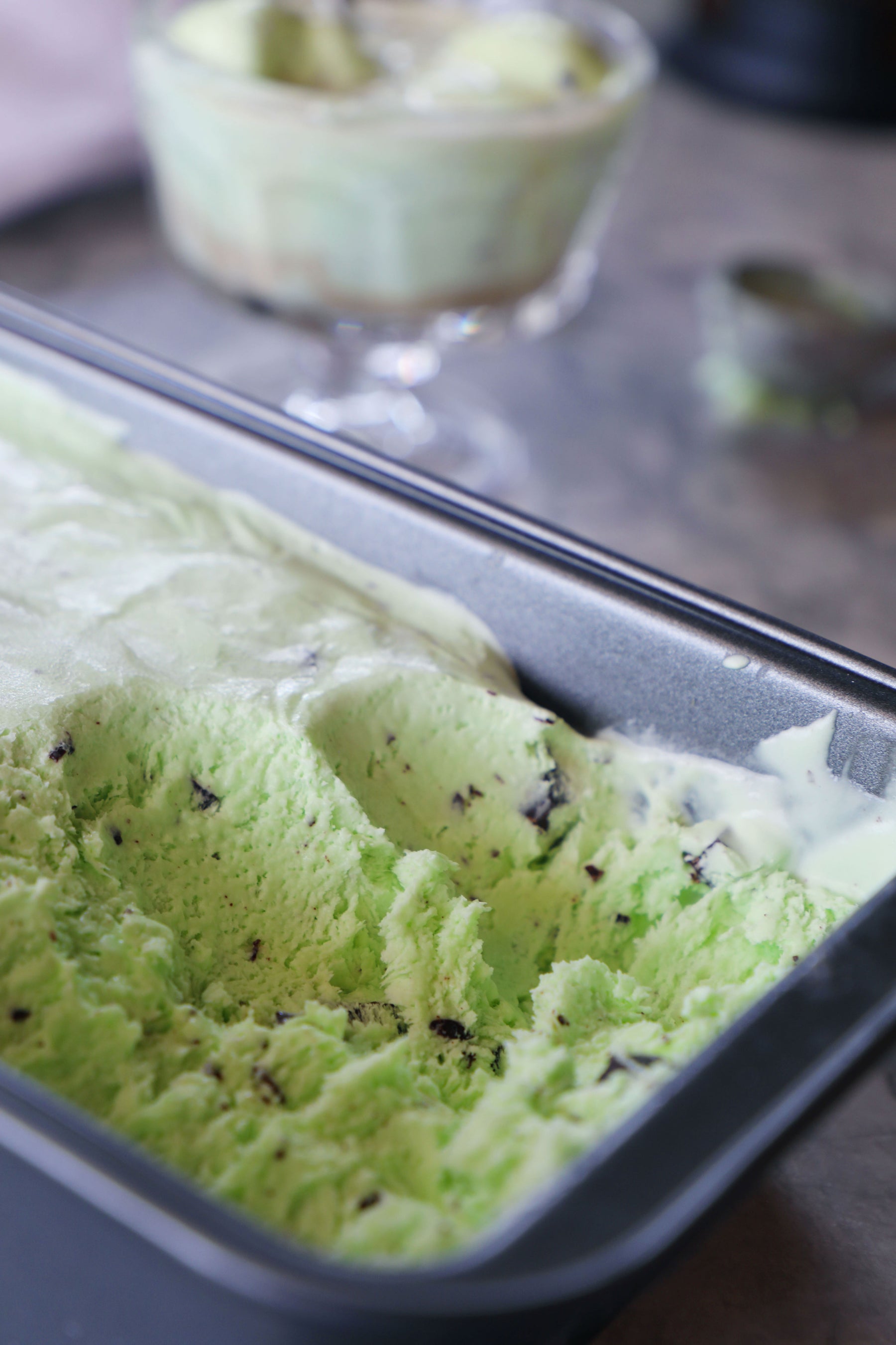 St.Patty's Peppermint Irish Cream Affogato
Affogato brings together two delicious necessities that most people have in their home, ice cream and coffee! Combining sweet peppermint ice cream with delicious receiver coffee, this affogato is a treat you will not forget. Add in a shot of Irish cream, and you will feel lucky in no time!

2 cups heavy whipping cream
14 oz. sweetened condensed milk
2 Tbsp peppermint extract
½ cup chopped bittersweet chocolate

Green food Colouring

Freshly brewed Receiver Coffee
1.5 oz Irish Cream

- To make the ice cream, combine the sweetened condensed milk, peppermint extract, and green food colouring (to desired colour). In a separate bowl, whip the heavy cream to stiff peaks. Fold half of the sweetened condensed milk mixture into the whipped cream. Fold in the chopped chocolate, then fold in the rest of the sweetened condensed milk. Pour in loaf pan, or a square baking pan, and freeze for 6 hours, or overnight.

- To make the affogato: Scoop some peppermint ice cream into an ice cream dish or a mug. (If adding the Irish cream, pour it right over the ice cream) Pour fresh brewed coffee on top of the ice cream.