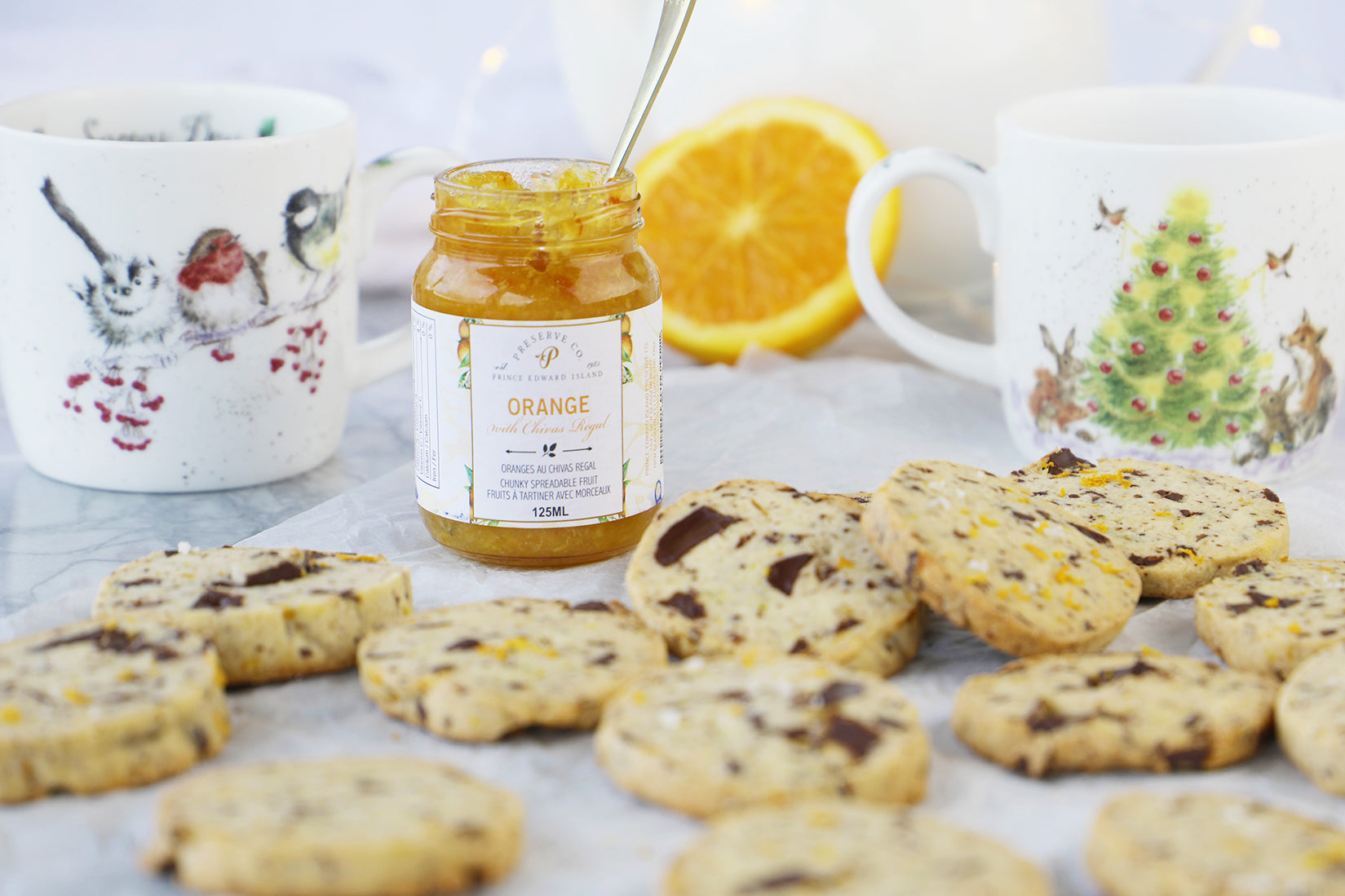 Chocolate Orange Slice and Bake Cookies
approximately 2 ½ dozen cookies

¾ cup unsalted butter
1/3 cup brown sugar
1/3 cup white sugar
1 egg
1 tsp vanilla
2 ¼ cup flour
¼ tsp salt
3 Tbsp Orange Marmalade
The zest of 1 orange
6 oz. chopped semi sweet chocolate


- In the bowl of a stand mixer (or with a hand mixer) beat together the butter and both sugars until light and fluffy. Beat in your egg, vanilla, orange marmalade, and orange zest. On low, mix in your flour and salt until a dough forms. Stir in the chopped chocolate. Divide the dough in two and roll each part in parchment paper and place in the fridge for at least 4 hours, or preferably overnight. Each dough should be approximately 8-10 inches long. You want to be able to cut 12-14 cookies out of each log.
- Preheat oven to 375°.
- Cut each log into 12-14 cookies and place on a parchment lined baking sheet. These cookies will not spread, so there does not need to be a lot of room in between each cookie. Bake cookies for 15-20 minutes or until the edges are slightly browned. Sprinkle extra orange zest on cookies if desired. Cool cookies on pan for 5 minutes, then transfer to a cooling rack to finish cooling.
Cookies can be stored in an airtight container for 3-5 days.