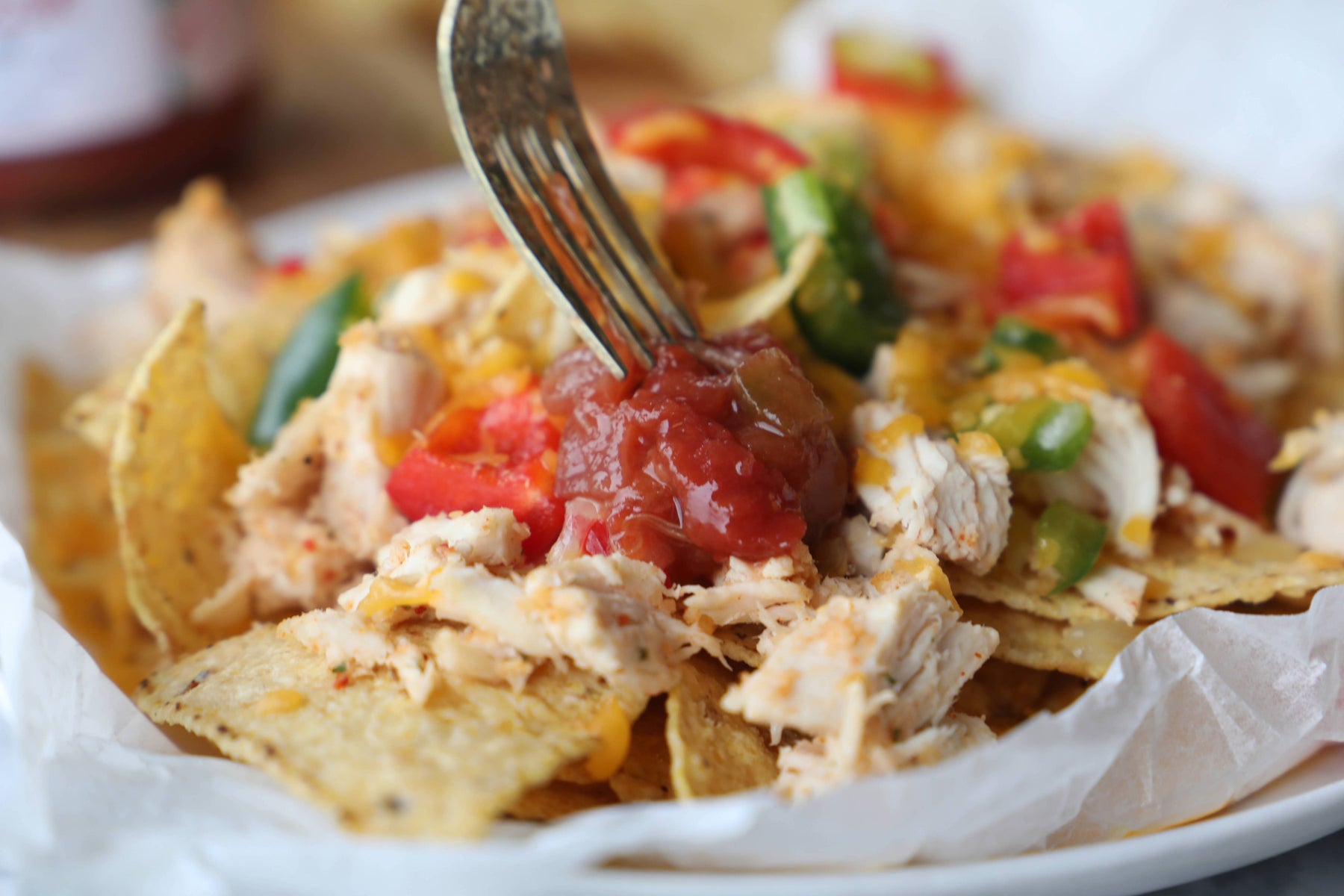 Nacho Bar
What better way to kick off summer than a build-your-own nacho bar! Using your favourite toppings, our delicious fruit salsas, and crunchy tortilla chips, it will be a party in no time.
You can use whatever toppings you prefer! Here are some suggestions to make delicious nachos:
Peach Salsa
Cherry Salsa
Chicken
Chives
Ground beef
Olives
Bacon
Cheese
Lettuce
Sour cream
Peppers
Corn
Guacamole
Queso

- To assemble the nacho bar, grab a large wooden serving board and pile the tortilla chips all the way down the center. You can use any kind of tortilla chips you have, or you like. Arrange the toppings around the edge of the wooden board. You can use ramekins, or small bowls to hold the toppings, and use spoons for easy reach.
-Turn on the broil setting on your oven. Or if making for an outdoor picnic, you can preheat a barbeque to melt everything together.

- To make your own nacho plate, start with a bed of tortilla chips. Add on your favourite toppings, and make sure to add lots of cheese to melt everything together. A good way to do individual nacho plates, is to use parchment paper set in disposable pie plates. That way, you can toss them in the oven, or on the BBQ easier.

- Once nachos are all melty and delicious, you can top them off with sour cream, guacamole and some salsa to finish off an amazing plate.