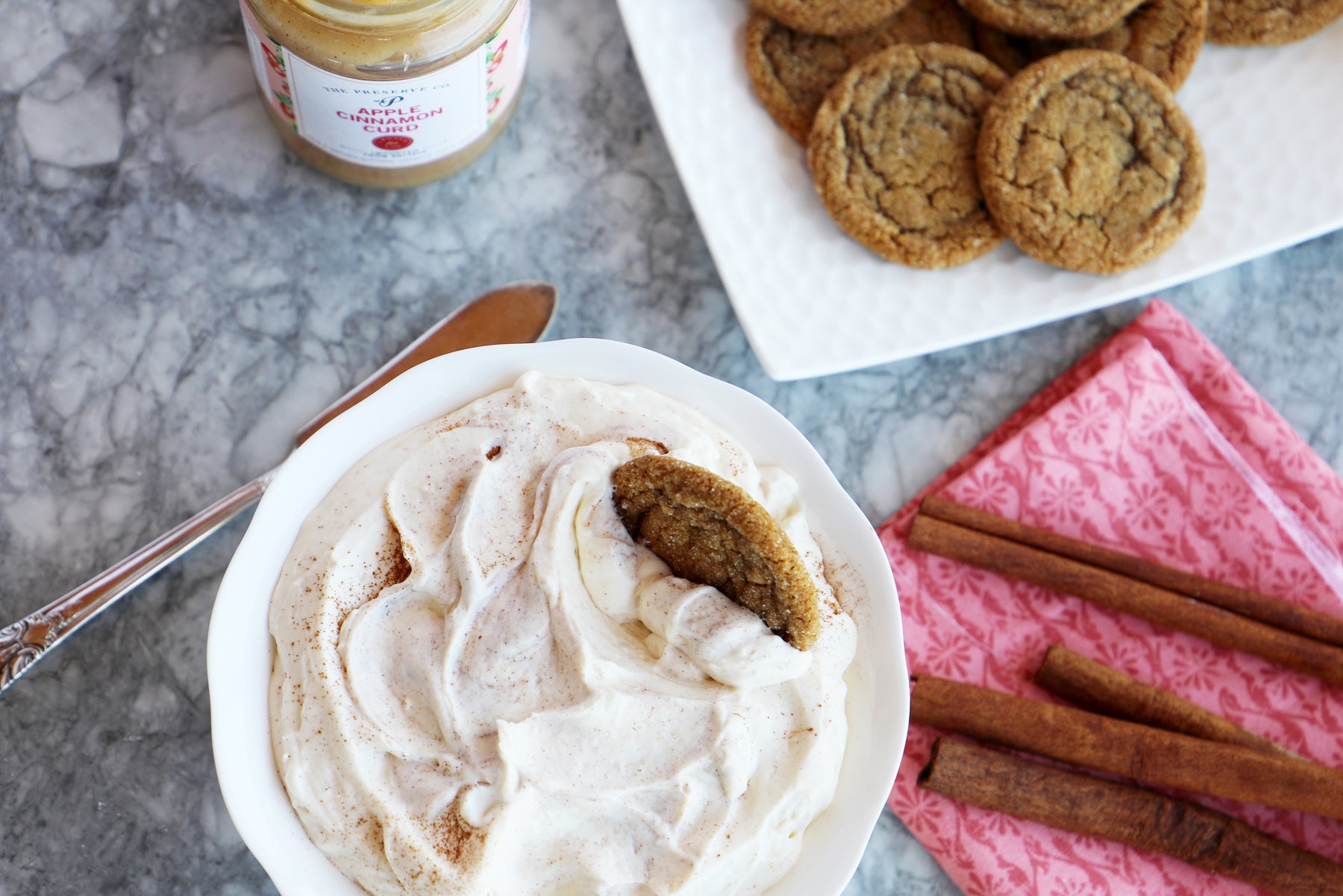 Apple Cinnamon Cheesecake Dip
Approximately 4 cups of dip
With the sweet and tart flavour of Apple Cinnamon Curd, this simple cheesecake dip packs a lot of deliciousness with only a few ingredients.
1-8oz package of cream cheese, softened
2 Tbsp powdered sugar
1 jar
Apple Cinnamon Curd
(250 ml)
1 cup heavy whipping cream
Ginger cookies
- In the bowl of a stand mixer, or with a hand mixer, whip the heavy whipping cream to stiff peaks. Set aside in the fridge.
- In a mixing bowl, stir together the softened cream cheese and powdered sugar until completely combined. Mix the Apple Cinnamon curd into the cream cheese mixture.
- Fold the whipped cream into the cream cheese mixture gently, so it stays nice and light and airy.
- Spoon dip into the bowl you will be serving it in, cover the top with plastic wrap, and chill it in the fridge for at least 1 hour. Serve with your favourite ginger cookies, crackers, and fruit!