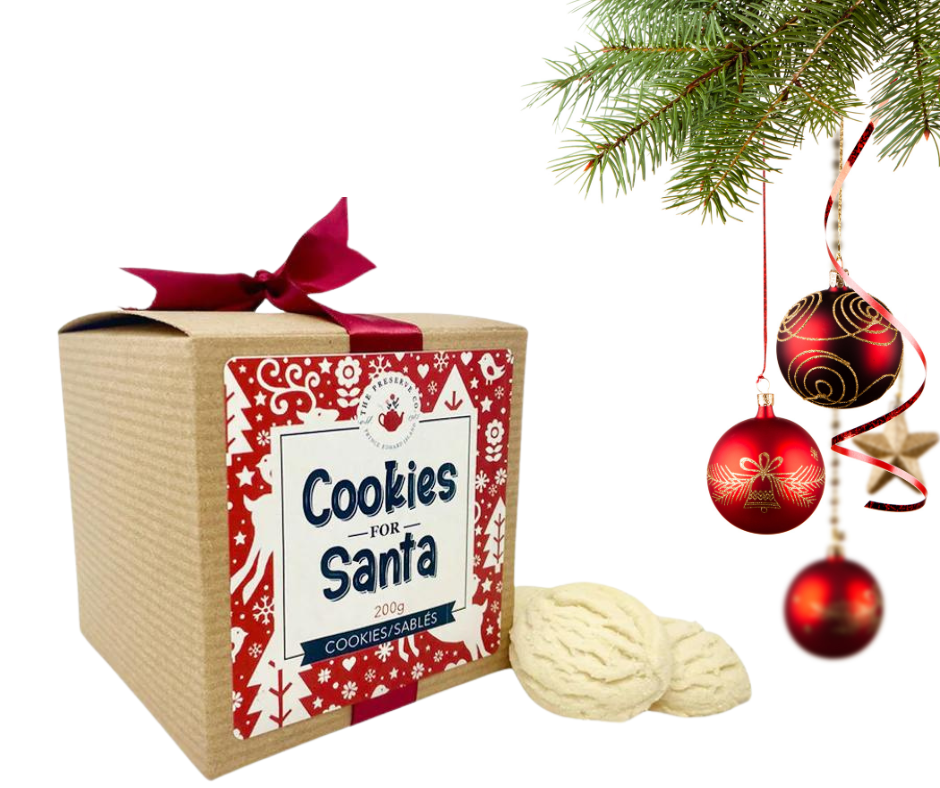 A PEI Christmas in a box! ☃️
Marsha here! Back with another of my FAVOURITE things for giving this year. 
(If you missed my first three picks, you can catch up right here.)
This week I'm loving our Christmas Traditions Gift Box!
This is our first Christmas as owners of the Preserve Company and Adam and I are having so much fun incorporating our favourite family traditions into the offerings we have for you, our guests. 
Introducing... the Christmas Traditions Gift Box!
Perfect for sending to someone you love who might need a taste of PEI for the holidays this year.
This box has you covered with lots of goodies, including pancake mix and maple syrup for Christmas morning, a box of our yummy shortbread cookies for Santa, and even a bottle of cranberry sauce to serve with your turkey dinner.
I made a video to show you exactly what's inside: 
What are your favourite holiday traditions? I'd love to hear from you!
See you next time!
😘 Marsha