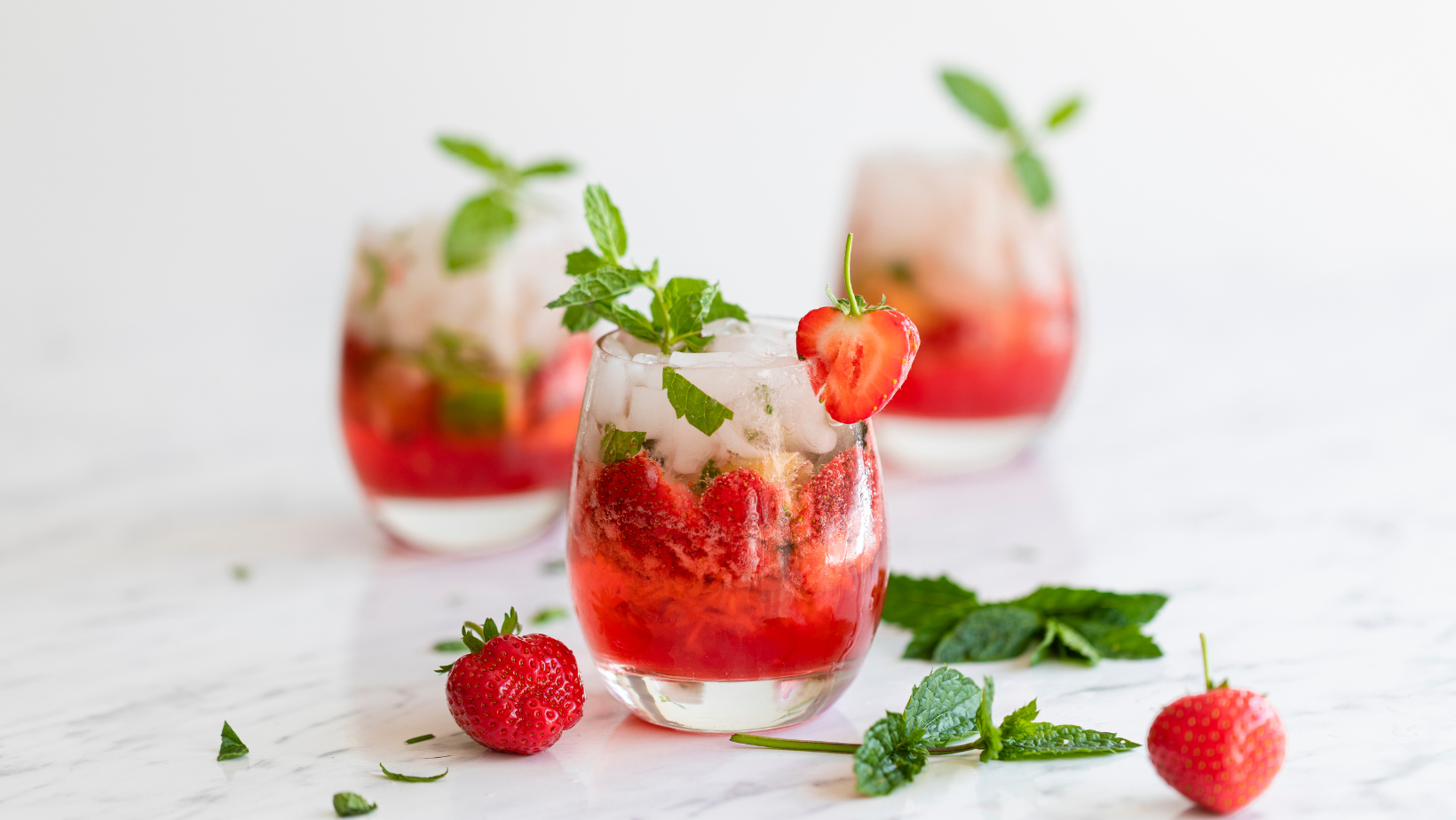 A Very Merry Strawberry Mojito 🍓
Welcome back to our 12 Days of Christmas Spirits countdown.
It's Day 5 and I'm making Very Merry Strawberry Mojitos. Yum!
I didn't add any booze to this one because it's always good to have some non-alcoholic options up your sleeve, for those who don't partake. And Dry January is right around the corner!
Ingredients:
Half a lime
Fresh strawberries
4 springs of mint
Soda water
Ice
Method:
Place the first four ingredients in a cocktail shaker and muddle them all together. Add ice, cover the shaker, and shake!
Fill a glass with ice and pour the muddled mixture on top. 
Add fresh mint, a strawberry garnish, and fill the glass with soda water. 
Cheers!