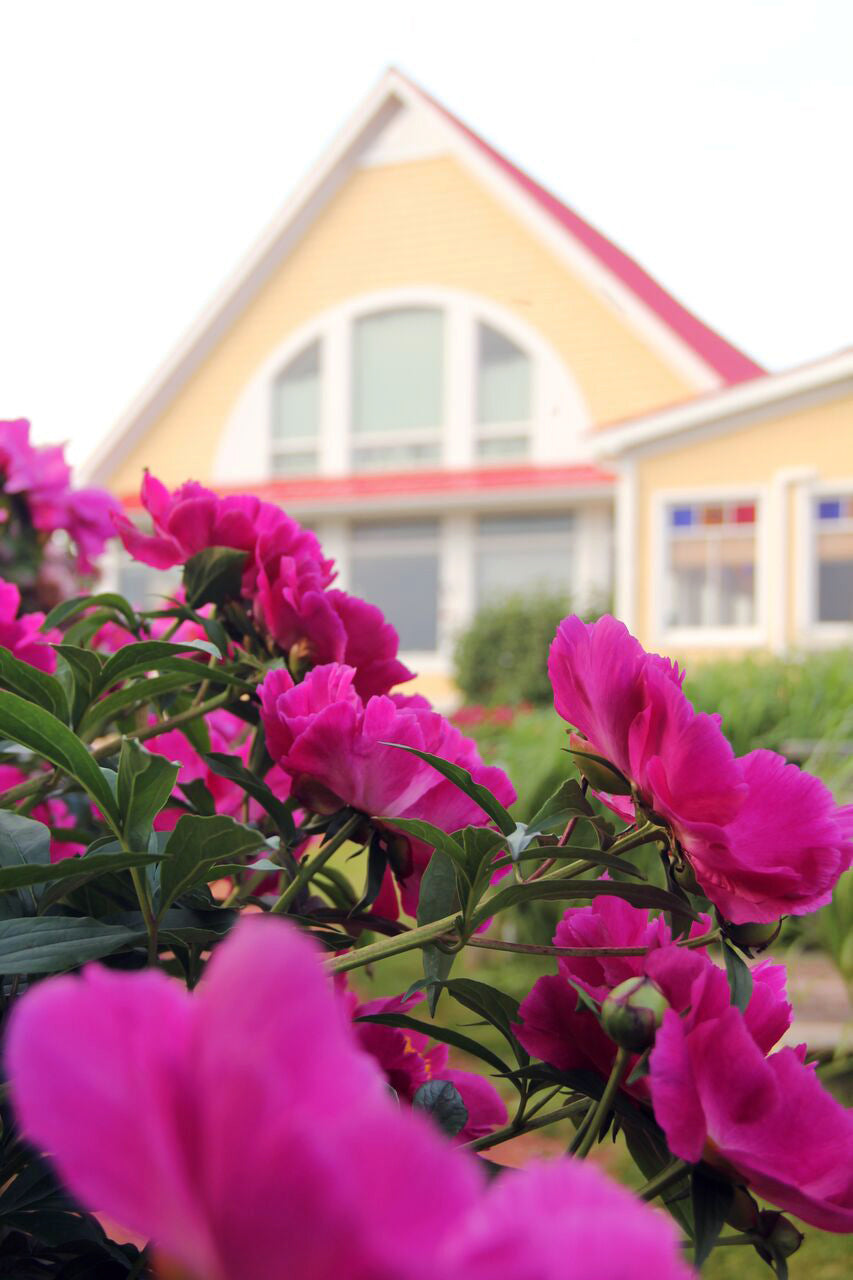 Ireland Meets Scotland, Dear Brother, and Jury Duty
Good Morning from Prince Edward Island, 
Put the kettle on, let's have a tea and talk about musical things….
Summer has hit. What a wacky season. I do not remember ever turning the furnace on July 1 before, only to have 4 four days later a sweltering heat wave.
We are excited to share the fact that in our Garden Theatre will host the show IRELAND MEETS SCOTLAND, a high-calibre celebration of Celtic heritage, music and dance. 
The show will be performed Wednesday evenings July 17-Aug 28 8 pm. $20 adults, $15 seniors, $10 children under 12.
IRELAND MEETS SCOTLAND tells the compelling story of Irish and Scottish immigrants leaving their homelands in the 1800s and meeting in the New World, many of them here on Prince Edward Island. The story is told primarily through music and dance, with just enough prose and poetry laced with humour to set the scenes in the mind's eye of the audience.
This year Ireland Meets Scotland features Sean Kemp and Tristan Jeffrey on fiddle, Amanda Mark on flute & tin whistle, Kevin Jeffrey on guitar & vocals, and Celtic dancers Abigail Rogers and Madelyn Murdock.
Ireland Meets Scotland show is significant since it celebrates the Scottish and Irish heritage of Prince Edward Island, and new immigrants settling on PEI. The 2019 season will be a reunion of original cast members from the show's critically acclaimed run during 1999-2002.
You have to love the Celts. This video, Dear Brother, celebrates brothers first and foremost. 
By the time this arrives in your mailbox, we will be on our way to see the worlds largest annual indoor show, the Royal Nova Scotia International Tattoo in Halifax, Nova Scotia.
It got me thinking, where did the word Tattoo for a musical extravaganza come from? Over to Wikipedia and lo and behold. A tattoo is a military performance of music or display of armed forces in general. The term comes from the early 17th-century Dutch phrase doe den tap toe ("turn off the tap"), a signal sounded by drummers or trumpeters to instruct innkeepers near military garrisons to stop serving beer and for soldiers to return to their barracks. 
A wee taste of a tattoo...
This Sunday at 11:45 in our Garden Theatre, the Winnipeg Youth Chorus will perform for 20 minutes or so.  The WYC has an innovative style believing that choral excellence is achieved through proper training, hard work and instilling within the members a love for what they do, an enthusiasm for performance, and pursuit of excellence. I am sad, we will miss it.

"I love to hear a choir. I love the humanity...to see the faces of real people devoting themselves to a piece of music. I like the teamwork. It makes me feel optimistic about the human race when I see them cooperating like that." ~ Paul McCartney
In the spirit of this writing, I have been listening to one of my favourites, Loreena McKennitt. 
Apple Editors' Notes
Loreena McKennitt's songs unfurl like medieval tapestry, revealing vibrant colour and mystical detail that seem beyond the capacity of earthly mortals. The Canadian singer can hold a note as long as anybody, and on "The Mystic's Dream" (1996) she draws out a heavenly vibrato over a track that rumbles like the end of the world: Celtic and Moroccan instruments weave a dense web of sound over baritone Gregorian-style chants. These fusions are her forte. "The Gates of Istanbul," for instance, from 2006, dances over a tight, syncopated beat while lyrics portray music itself as a cosmic North Star. Take a listen here.
So many of you have stopped me at the shop to say, you enjoy reading my blogs. I certainly appreciate the encouragement that you all offer.
(Hi to Lorraine from Maine.) 

Hope you have a wonderful weekend and a great week ahead. Stay cool. 
With love from Prince Edward Island.
Sincerely, 
Bruce

ps. 
Judge: Is there any reason you could not serve as a juror in this case?
Juror: I don't want to be away from my job that long.
Judge: Can't they do without you at work?
Juror: Yes, but I don't want them to know it.