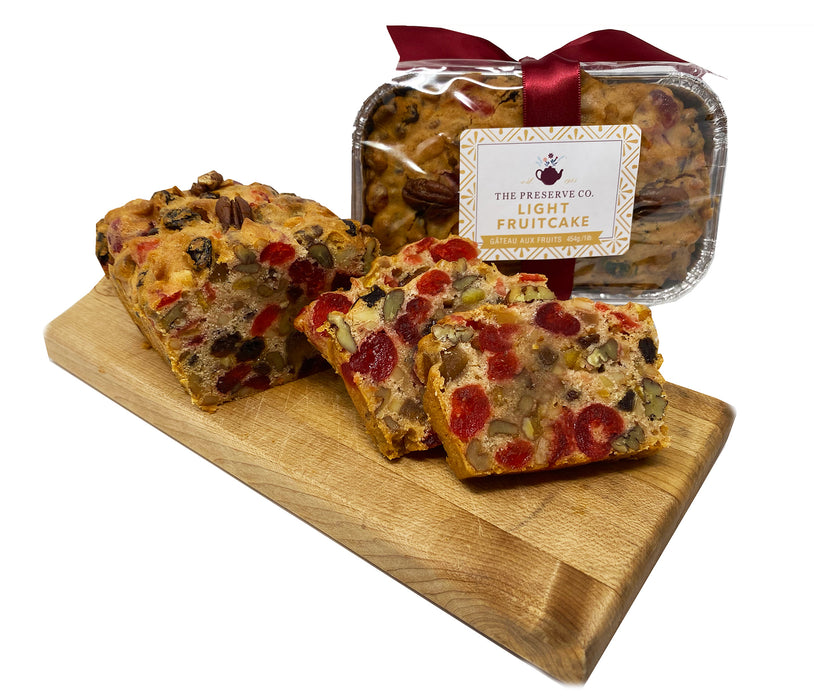 Traditional Light Fruitcake
Original price
$0.00 CAD
-
Original price
$5.99 CAD
This Traditional Light Fruitcake is popular during the Christmas Holidays and can be a reminder of weddings and past celebrations. 
Ingredients: Fruit (Glazed Cherries, Glazed Pineapple, Raisins, Citrus Peel), Nuts (Walnuts, Pecans, Almonds), White Flour, Sugar, Pineapple Juice, Butter, Eggs, Brandy, Honey, Pure Vanilla Extract, Baking Powder, Salt.
Fruits (Cerises Confites, Ananas Confites, Raisins Secs, Ecore d'Agrumes), Noix (Noix Grenoble, Pacanes, Amandes), Farine Blanche, Sucre, Jus D'Ananas, Beurre, Oeufs, Brandy, Miel, Extrait de Vanille Pur, Poudre A Lever, Sel.