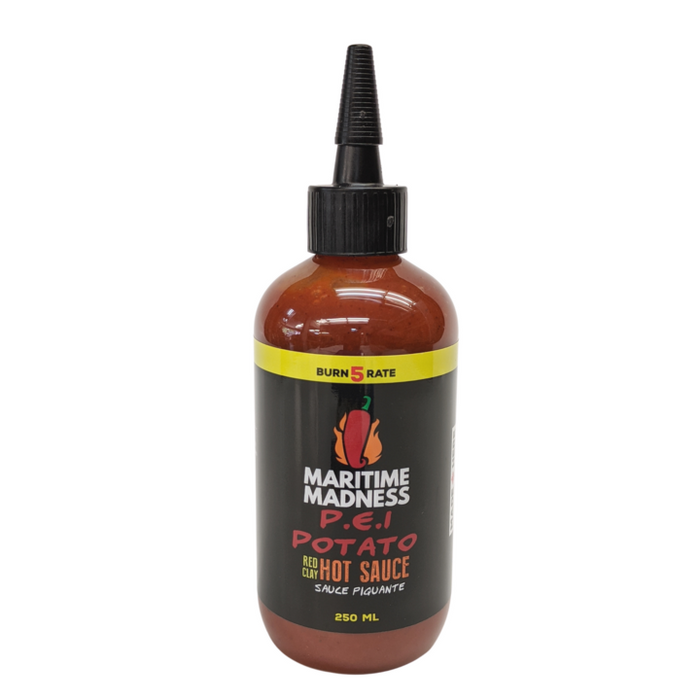 PEI Potato Hot Sauce
Original price
$11.95 CAD
-
Original price
$11.95 CAD
Bottled Prince Edward Island! A fresh PEI potato based spicy hot sauce that mirrors our famous earthy red soil. Made with local potatoes and onion with a touch of smokey chipotle. This unique hot sauce goes well on potatoes 10 ways to Sunday plus pairs perfectly with many other delicious dishes. Give it a try...you'll fall in love with our PEI Potato hot sauce.
250ml 
Soy Free, Dairy Free, Gluten Free, Low Sodium, Vegan/Keto Friendly
Heat Level: 5 
Ingredients: Vinegar, potatoes, onions, water, habaneros, salt, spices, xanthan gum.