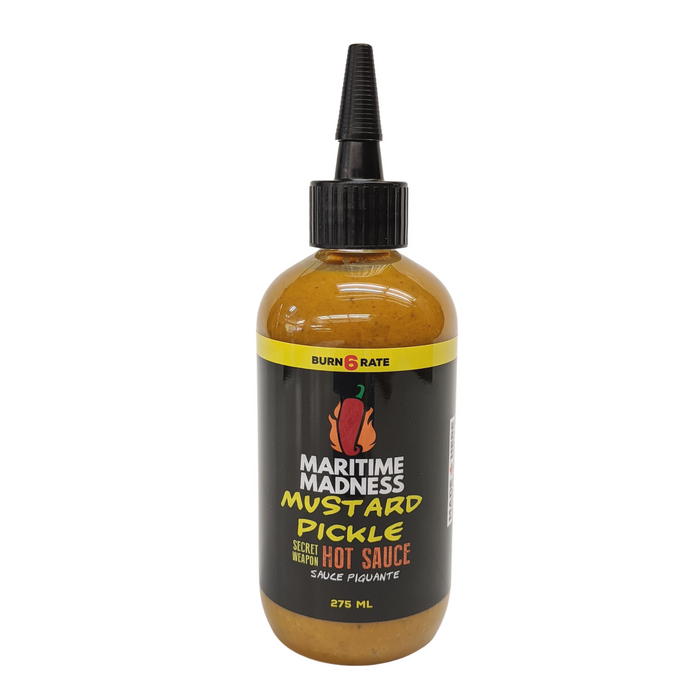 Mustard Pickle Hot Sauce
Original price
$11.95 CAD
-
Original price
$11.95 CAD
A taste of back home mustard pickles in every bite with some habanero fire at the back end. This by far is one of the most popular hot sauces. Great on meats such as sausages, hot dogs, hamburgers but also goes well on baked potatoes and other types of foods. The applications are endless!
275ml 
Soy Free, Dairy Free, Gluten Free.
Heat Level: 6
Ingredients: Hot peppers, vinegar, mustard, cucumbers, sugar, salt, xanthan gum.