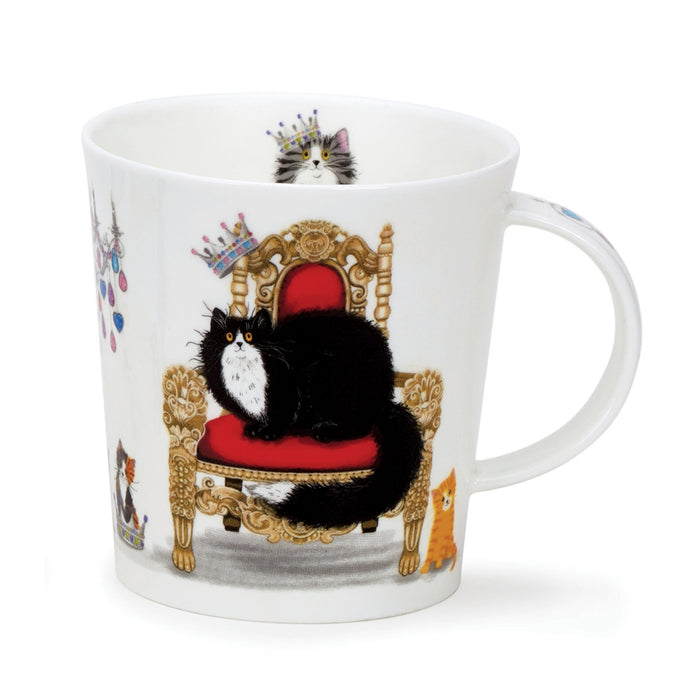 Lomond, Regal Cats, B & W by Dunoon
Original price
$39.95 CAD
-
Original price
$39.95 CAD
Dunoon fine bone china mugs are handcrafted in Staffordshire, England. They are produced to the highest quality using traditional methods which have been developed and refined over 3 family generations in the pottery industry.
Lomond is a smaller version of our Cairngorm shape. It carries some very stylish and modern patterns. This is a slightly more feminine shape than its Cairngorm parent, but just as solid and comfortable to use.
If you have a cat, you'll know that you are living in their home and there's nothing you can do about it. A cat is always in charge of their owners and these ones aren't holding back! Propped up in their lavish red, plush thrones, these naughty cats and kittens really are showing their owners who's boss.
This design is both dishwasher and microwave safe. 
Height: 9cm / 3.5 inches
Capacity 320ml / 10.8 fl. oz.