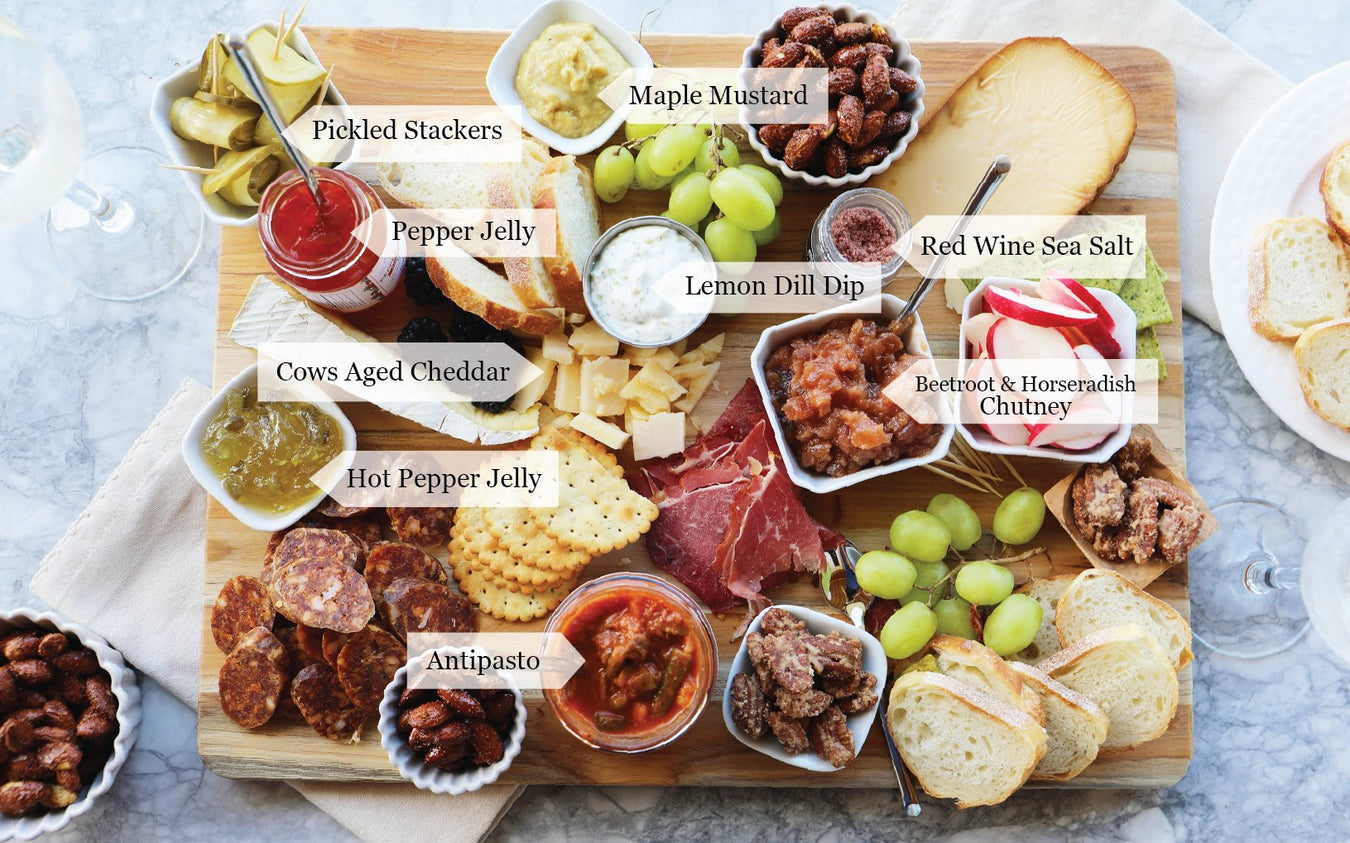 Our Fall Charcuterie Board
When it comes to pulling together a Charcuterie Board, the possibilities are truly endless!  Part of the appeal is how simple these boards are to make when entertaining a crowd. You can start with basics like meat, cheese, crackers, fruit and veggies. If you want to go a little further and get creative try combining an assortment of Jellies, Mustards, Antipastos, Sea Salt, Dips, Chutneys and other unique fall flavours.
The textures and colours will add a little fun to your table and conversation!