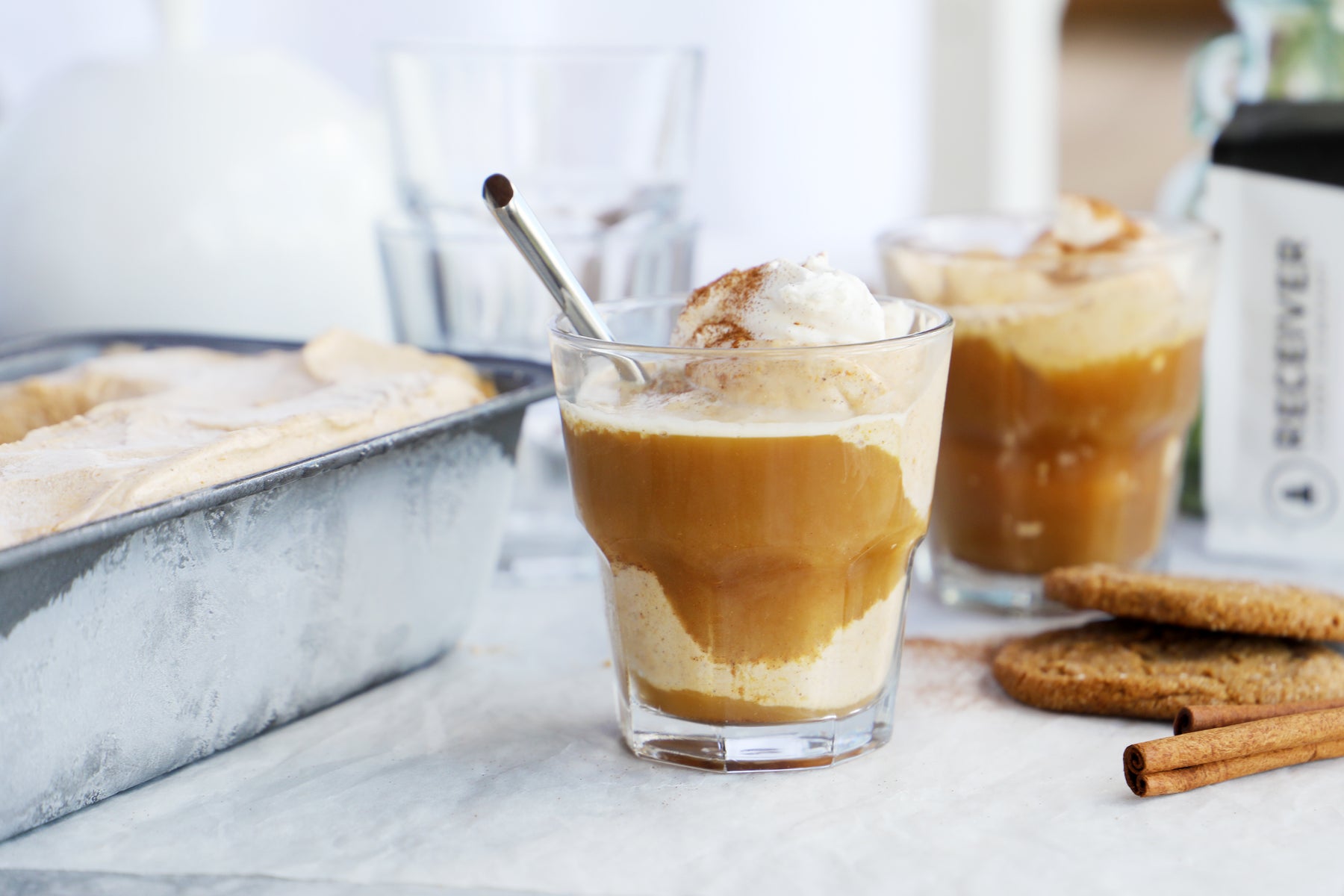 Preserve Company Pumpkin Spice Affogato
Crisp mornings and sunny afternoons on Prince Edward Island have us daydreaming of a little taste of Autumn. This coffee drink is the perfect transition from Summer to Fall with it's refreshing coffee flavour and cozy blend of spices.

It's easy enough for a beginner barista, and sure to keep you coming back for just oooone more! Try it with our fresh Receiver Coffee blend roasted right here on Prince Edward Island.

Ingredients:
2 cups heavy whipping cream
14oz can sweetened condensed milk
½ cup pumpkin puree
3 Tbsp brown sugar
1 Tbsp pumpkin pie spice
1 tsp cinnamon
¼ tsp cloves
Receiver Coffee
Extra whipped cream and cinnamon for garnish
Directions:
- In a small bowl, combine the sweetened condensed milk, pumpkin, brown sugar, and spices
until incorporated. Set aside.

- Whip the heavy cream until it has stiff peaks. Gently fold the pumpkin mixture into the whipped
cream and pour into a loaf pan. Freeze your no churn ice cream for at least 6 hours, or
preferably overnight.
- To assemble the affogato, scoop ice cream into a mug or glass, and pour hot Receiver Coffee over the top.
Garnish with extra whipped cream, and sprinkle with cinnamon.