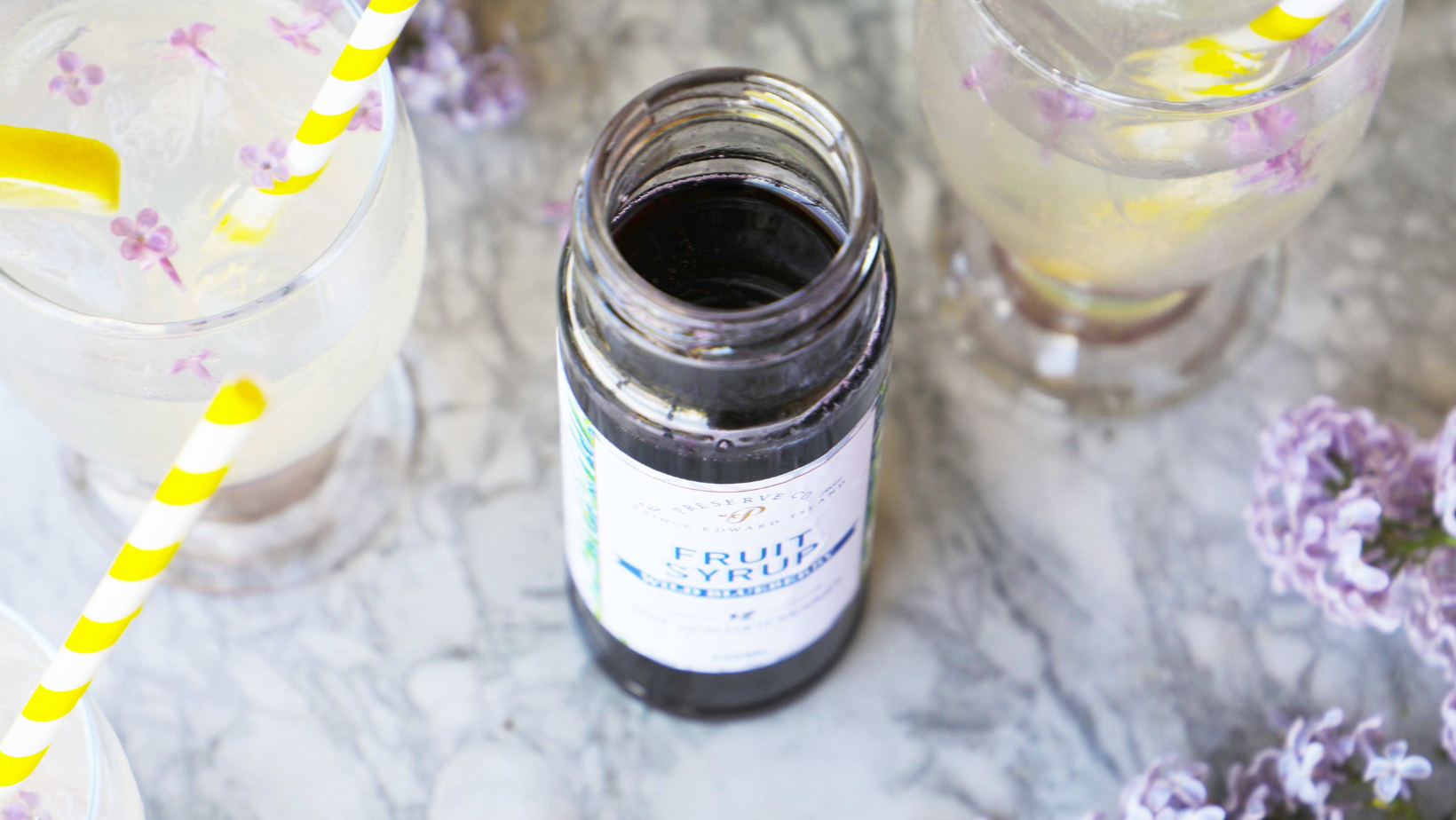 The Blue Christmas Cocktail 🫐
Today's recipe for our 12 Days of Christmas Spirits countdown is The Blue Christmas. A beautiful cocktail made with Preserve Company Wild Blueberry Fruit Syrup.
As a cocktail, this fizzy beverage contains 
St-Germain elderflower liquer and some smokey Mezcal, but you can make it a mocktail by swapping those ingredients for elderflower tonic water and a drop of liquid smoke. 
This is the only kind of Blue Christmas that I'm interested in!
Get the recipe by watching the video, and it's also listed at the bottom of this post. 
Ingredients (makes one cocktail):
1 oz Mezcal 
1 oz 

St-Germain 

elderflower liqueur
1 oz lemon juice
Ice
Soda water
Blueberries & lemon peel for garnish
Method:
Fill a cocktail shaker and a tall glass with ice.
Add the Preserve Company Wild Blueberry Fruit Syrup, Mezcal, Liqueur, and lemon juice to the shaker and shake! 
Pour over the ice in your tall glass, top with soda water, and garnish with lemon peel and fresh blueberries.  
Cheers!