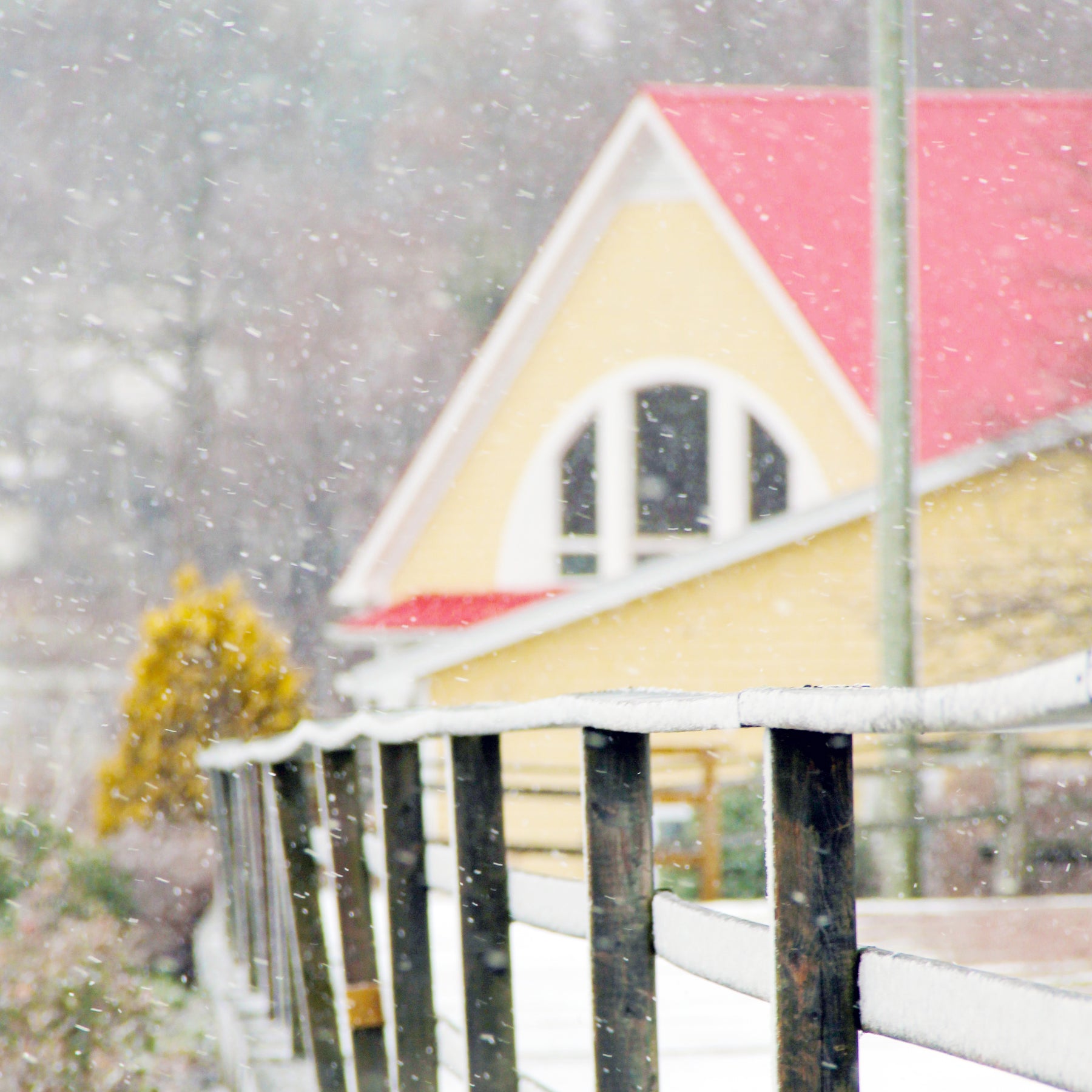 Ugly Sweaters and Sweet Treats
It always feels a bit like Santa's Workshop at the Preserve Company; we do so much making and packing, eating cookies, and answering letters. But, this time of year, it's much more magical. And much busier! And there may be more cookies eaten than usual. We have to keep our elves happy, you know.


It delights all of us on a daily basis to pack and ship carefully selected gifts to their destinations all over the world. It truly is a privilege to send little pieces of Prince Edward Island to addresses in the southern US, western Canada, and as far away as Singapore this year. I've said it before, and I will say it again that we sincerely appreciate your business.

This weekend, Shirley and I will be visiting the Farmers Market getting supplies for Christmas dinner, visiting with our shut-in friends and having dinner with family that are unable to be around this Christmas day. 
I was hoping to post photos of some of the homes with Christmas lighting, but we didn't get around on our tour as of yet, so hope to this weekend. 

What's on your social calendar this weekend? Will you be visiting loved ones? Doing some shopping? Perhaps you've been invited to an ugly Christmas sweater party?

And on that note, I read a wonderful piece this week about the history of the sweater. The article suggested that the ugly Christmas sweater phenomenon was started roughly ten years ago by two men in British Columbia who were inspired by the garish holiday fashions they noticed in nursing homes, that they thought they would host a theme party based on the ugly Christmas sweater.

You can read the entire article by Andrew Egan here. It's filled with some fascinating information about the humble beginnings of the sweater. I hope you enjoy it!

PS: We've been so pleased with the response we've had for our new dessert offerings this holiday season. We have two types of cheesecake, our famous raspberry cream pie, and sticky date pudding made fresh in our bakery, and available for pickup in Charlottetown and at the store in New Glasgow. This is the last weekend for taking orders. If you'd like more information on ordering, you can find details on our website, here. 


I hope everyone's stress levels are almost non-existent. It is good to have a chuckle now and then so if you missed Joke of the Day, Dog for Sale...Ten Dollars which I posted earlier this week you can read it here. 
Sincerely wish you and yours all the joy that comes from knowing that is this is the season of love & peace. 
With Love from Prince Edward Island, 
Bruce