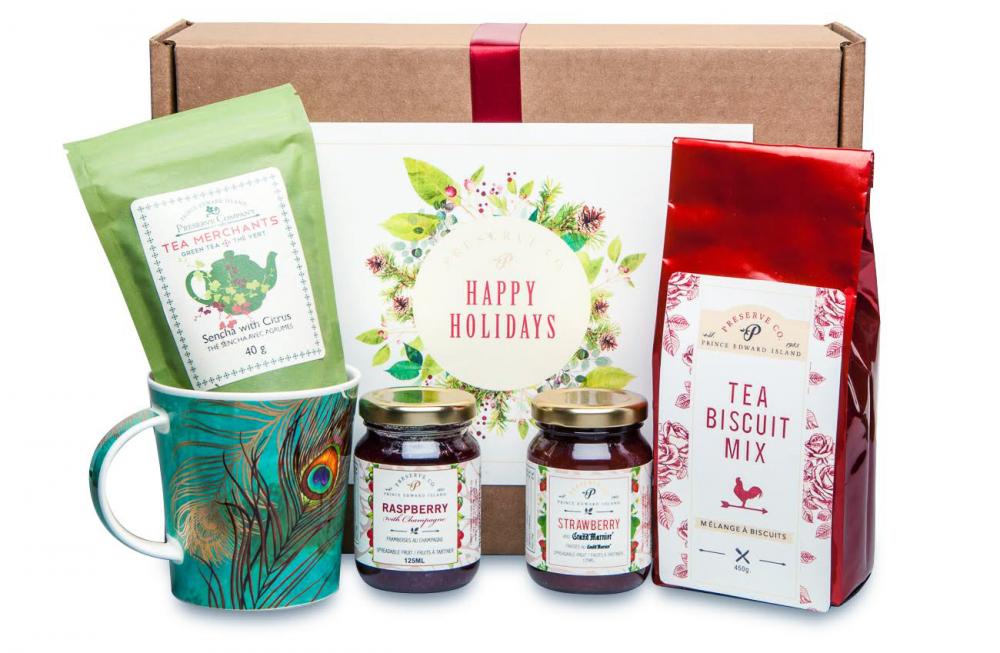 The Preserve Company 2017 Gift Guide
Find the perfect gift for everyone on your list (including you!)
Here we are, the third week of November.
In a week from now, our American neighbours will be celebrating Thanksgiving, and holiday celebrations will be in full swing. All your Canadian cousins wish you and yours a wonderful Thanksgiving celebration. 
There's a lovely holiday celebration happening in Charlottetown next week, with the Victorian Christmas market. This event will involve an outdoor market, a viewing of Christmas films, carolling, horse & wagon rides, and an old-fashioned Christmas parade, complete with Santa Claus.
Shirley and I believe in the real Reason for the Season, and do plan on being mindful of that.
It is a time of year to be thinking of others and if possible a gift is considered. We will start our list this week and get a little start on the gathering. How about yourself? Have you started your shopping yet?
We have a wonderful selection of products in our online store, sure to suit even the most difficult to shop for person on your list! (When in doubt, go with chocolate!)
Each line is a link to the photo, just click. 
Gifts for Foodies
Gifts for a Sweet Tooth
Preserve Gift Box with Fruitcake and Cookies
Gifts for Chocoholics
Adorable Chocolate, Sea Salt Caramel Truffles
Cows Chocolate Covered Potato Chips
Gifts for Tea Lovers
A Variety Pack of 40gr/1.4 oz of Tea 
We Have a Wide Variety of Gift Boxes
https://preservecompany.com/collections/gift-boxes
Dunoon Fine English Bone China, largest online selection in North America
https://preservecompany.com/pages/dunoon-collection
A Wee Bit of Jewellery for the Special Folks on your list
https://preservecompany.com/collections/jewellery
Last but not least, our Raspberry Pie is available for pick up only. New Glasgow location or MR Seafoods in Charlottetown. 
Order Here: RASPBERRY PIE
We can also put together gifts that are more personalized whether for yourself or your business, give us a call 800-565-5267.
Wishing you a wonderful weekend and all the best next week!
With love from Prince Edward Island!
Sincerely,
Bruce