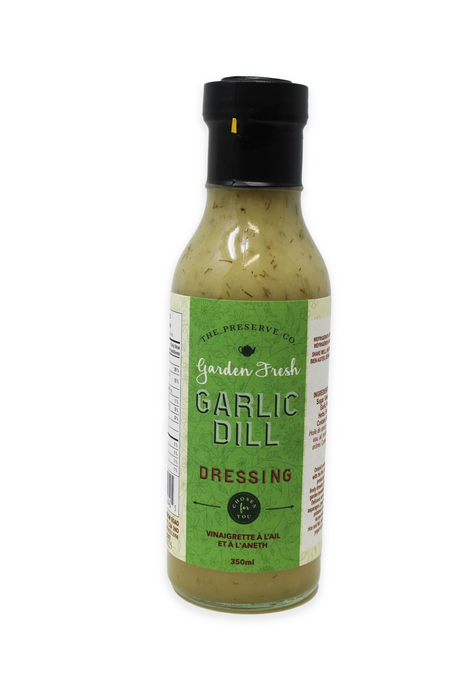 Garlic & Dill Dressing
Original price
$11.95 CAD
-
Original price
$11.95 CAD
NEW SIZE - 355ml
This is a sweet salad dressing, perfect drizzled on a green salad with strawberries and goat cheese. You can also use this as a marinade—the pronounced dill flavour of this dressing pairs beautifully with chicken and fish.
Ingredients: Canola oil, sugar, white wine vinegar, water, garlic, dijon mustard (water, mustard seeds, vinegar, salt, potassium metabisulphate), dill, chlorophyll (distilled water, chlorophyll, sodium chloride)
Directions: Ontario's winter garlic pairs with the firm, fresh taste of dill producing a fresh and lively dressing for salad greens or garden tomatoes and cucumbers. Delicious served over steamed asparagus, green beans, new boiled potatoes or garlic scapes. Accent baked chicken, rice and fish. Add to sour cream or yogurt for a veggie dip.
Size: 355ml
Gluten Free