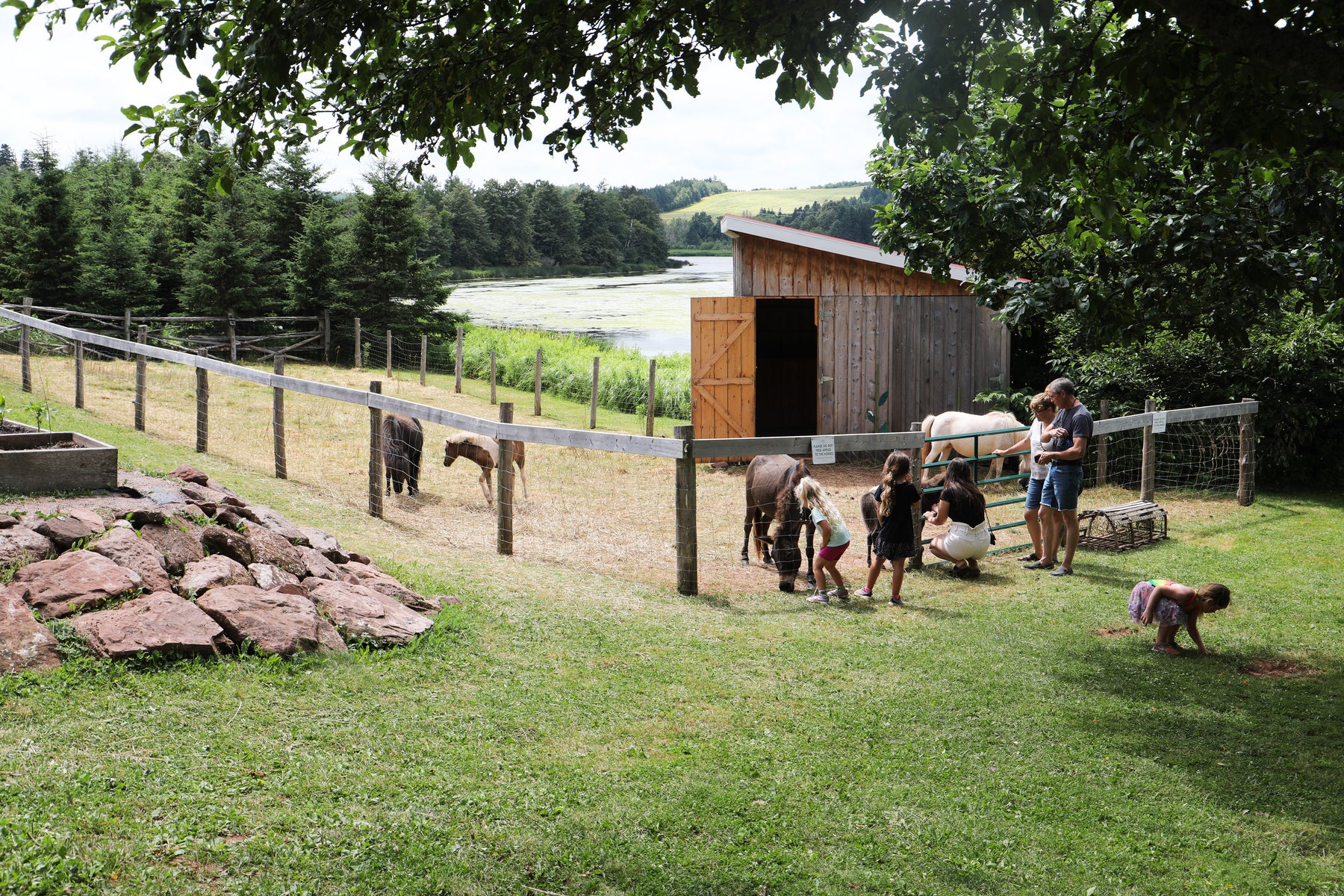 July in the Gardens of Hope
Clair De Lune gently stirs the butterflies in the heat of the afternoon when the humidity is thick and colourful wings dance along the window sills.  

July has arrived in New Glasgow once again and the Preserve Company car park is full.  Lines of guests are greeted with smiles as they enter the bustling restaurant. Dedicated hosts, servers, bakers, and cooks create a memorable dining experience and the raspberry pie is not soon forgotten.  Adam makes an afternoon round delivering ice cream treats to his staff to cool them down and keep the energy up.  

The production kitchen steadily pours Wild Blueberry Preserves into glass jars and the steam disappears into the air from the bubbling pots.  The delicious aroma can be smelled throughout the busy gift shop.  Visitors arrive from near and far to fill their baskets with handmade goodies.

Out the door and down the path to the Gardens of Hope a rainbow of colour awaits.  The steady breeze collects the river grass and brushes it along the shoreline while seabirds pass overhead. Families gather around the farm animals with laughter as fuzzy horses and rabbits tickle their fingers. There are lots of things to love about a July afternoon in New Glasgow, Prince Edward Island.
(Our Butterfly House is now OPEN for the season come visit us and experience the beautiful butterflies. 10:00am - 5:00pm, open daily )