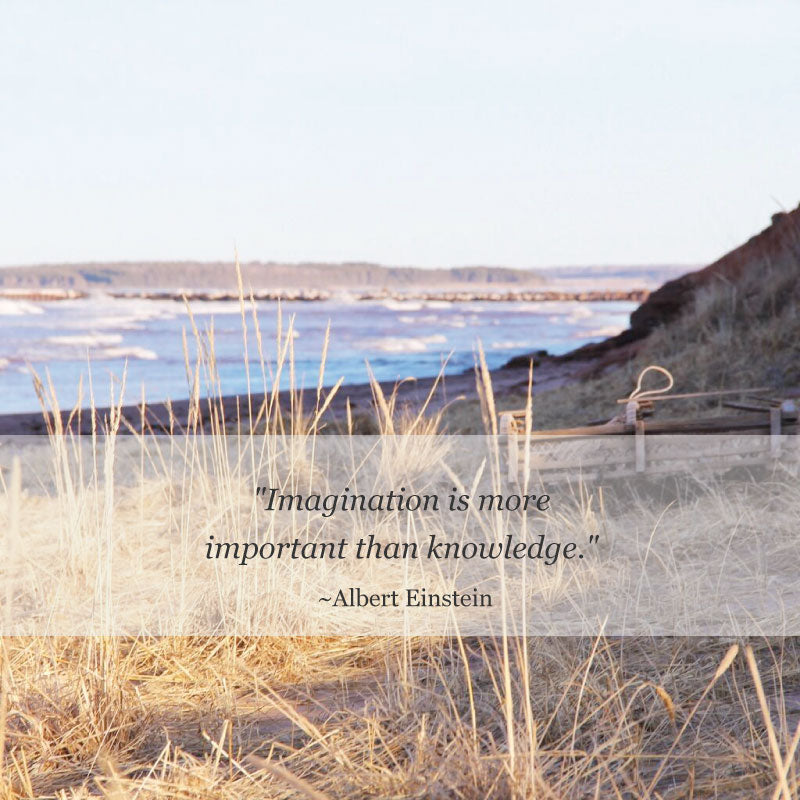 Spatial Design, Trash Cans, and Lots of Quotes
Good Morning from Prince Edward Island,
Put the kettle on, tea time. I appreciate you taking the time to share some moments with me today.
"Tea carries within itself; knowledge, wisdom, and wellness; for the sake of giving."
-Aniruddha Sastikar
Today, April 13 is National Scrabble Day.
My wife's brother, Wayne is a generous man and great Scrabble player who loves a good challenge on the board. I must admit he wins more times than not.
During the depression an amateur artist and unemployed architect, Alfred Mosher Butts invented Scrabble
.
He settled on the name Scrabble after naming it Lexiko and then Criss-Cross Words. In 1948, a final name change and a trademark that Butts finally began to produce the game.
Scrabble is available in 121 countries with 29 different language versions. Amazing, that over these years over 150 million games have
been sold
.
I hope to see a Scrabble board on the dining room table later today. A cup of tea and a hearty game between some dear friends, Shirley and I.
But first things first. As part of our spring ritual, today we need to choose paint colours for our restaurant washrooms.
My interest in spatial design, began in a neighbours garbage bin when I was 13.
Walking home I noticed jute tied bundled of magazines, called Better Homes and Gardens. (Thank God and thank you, Paula C.)
Thinking, what a treat that would be. I grabbed the bundle and took to my bedroom and started flipping through the pages. Over the next few months, I started to dream of better homes and gardens.
"Imagination is more important than knowledge." -
Albert Einstein
Since becoming a huge fan of inspirational thinking, I love magazines. Every trip to Halifax is not complete without a visit to Atlantic News.
I will
buy
quality magazines on almost any subject matter. I enjoy broadening my knowledge and understanding.
The world offers so much beauty. 
Far away there in the sunshine are my highest aspirations. I may not reach them, but I can look up and see the beauty, believe in them and try to follow where they lead. - Louisa May Alcott
I appreciate the inspired individuals who are led to share their positivity through photographs and words.
"The most important aspect of love is not in giving or the receiving: it's in the being. When I need love from others or need to give love to others, I'm caught in an unstable situation. Being in love, rather than giving or taking love, is the only thing that provides stability. Being in love means seeing the Beloved all around me." — Ram Dass
Quotes inspire me on the good days as well as the bad. A lot of quotes have come from others who have captured the essence of thought and I find useful to find the focus. Over the years, I have collected near a thousand quotes which I enjoy sharing with you.
So before I sign off today, I will share a quote that I have saved up for this very moment.
"You will find as you look back upon your life that the moments when you have a

really

lived, are the moments when you have done things in a spirit of love

."
- Henry Drummond
"Love thy neighbour"
, was not an airy-fairy statement but a three-word treasure trove of wisdom given. 
Today, I have been listening to My Paris Years - French Music for Piano by Alain Lefevre. Here are the editor's notes. 
Pianist Alain Lefèvre has lived in Canada for most of his life, but his student days at the Paris Conservatoire, studying with the legendary Pierre Sancan, made an indelible musical mark on him. On his debut album for Warner, Lefèvre celebrates the French capital's love affair with the piano via an irresistible program full of Gallic charm. He gives beautifully restrained, poetic performances of Satie's Gymnopédie No. 1, Debussy's Clair de Lune, and Ravel's Pavane pour une infante défunte, while at the heart of the album he reveals Paris' more tempestuous side in Franck's ultra-Romantic, Wagner-inspired Prélude, Choral & Fugue.
Wishing you a wonderful weekend and a great week ahead.
With love from Prince Edward Island,

ps.
Five year old Frankie's parents bought him some new shoes. It had been raining so they told Frankie, "You can't walk in mud puddles with your new shoes."

Frankie went outside as his parents watched from the window. The first thing Frankie did was go to the nearest mud puddle and began to stomp his feet in the muddy water.

With the biggest smile on his face Frankie ran back into the house and announced his shoes work just fine in mud puddles.