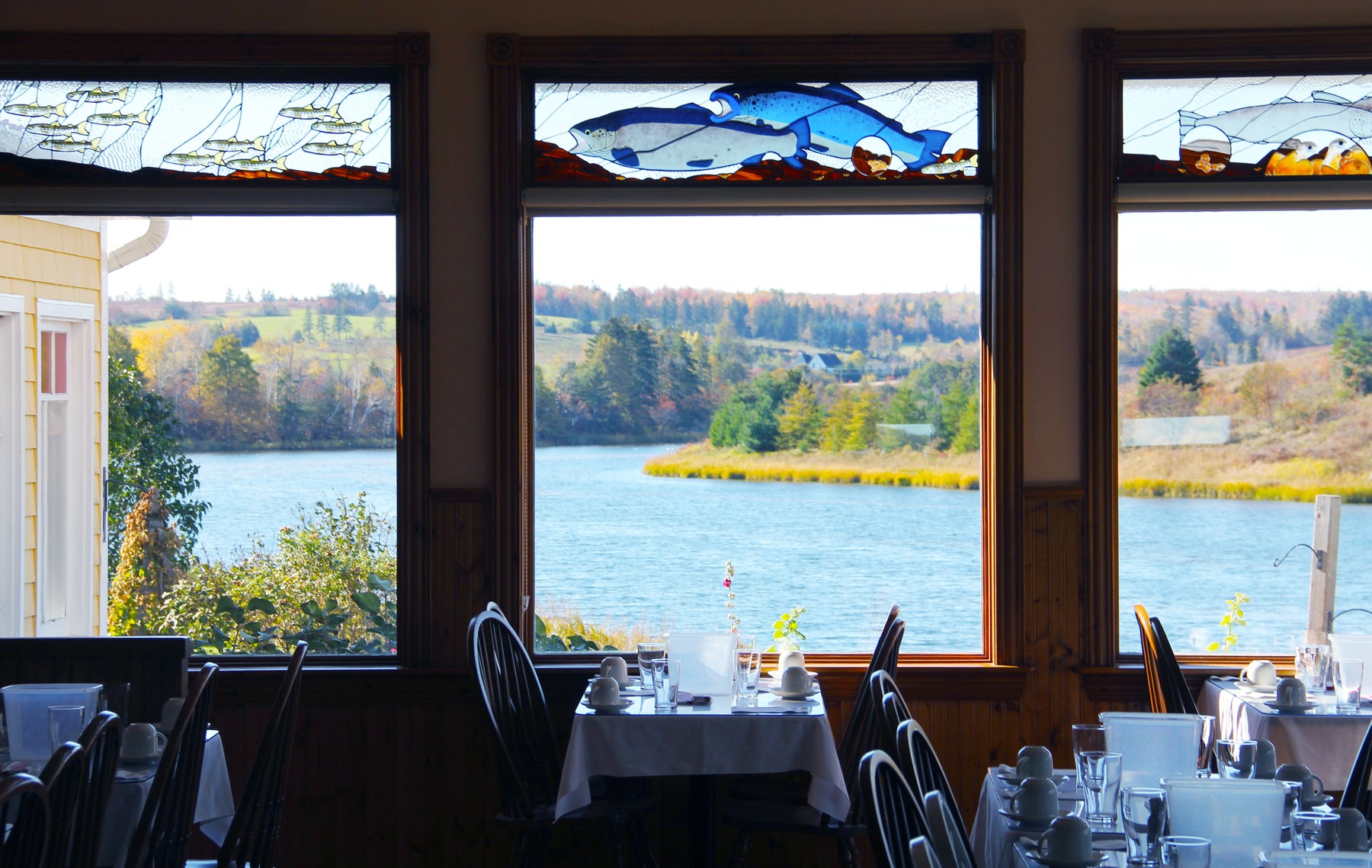 Behavioural Science, Doctor Running, and What's Your Passion?
Good Morning from Prince Edward Island,
Put the kettle on; it is time to share a hot beverage.
Thank you for the invite to spend some time with you this morning.
Our restaurant opened for the season yesterday, and it feels good to start on what will be a busy season. Hope we see you soon. 
It is great to see staff and customers returning and getting back in the groove.
We did open for Mothers Day. We have not served since to mid-October to having almost three hundred people for lunch in 4 hours.
The staff did a great job considering. There were a few situations that showed our rustiness, but all in all, everyone was great.
Our place is not built on products and services only. If it were, we would
be just another business serving food.
Creating a work environment where we try and create a caring, respectful, people-centred place for people to work and play has to come from the heart. We love our staff. We love our customers. We love people. You can't fake love.
"Love means to commit oneself without guarantee, to give oneself completely in the hope that our love will produce love in the loved person

. Love is an act of faith, and whoever is of little faith is also of little love." ~ Erich Fromm
In preparing for the season, stress levels change.
But it is time to lead. Time for Passion. Time for Clarity.
Working hard for something we don't care about

is called

stress: Working hard for something we love

is called

passion

. - Simon Sinek
Jon Jachimowicz will join Harvard Business School in July. He will be an assistant professor in the organizational behaviour unit. One of his areas of research focuses on passion. When reading The Passion Paradox, he wanted to speak with co-author Brad Stulberg.
While researching Passion Paradox, Brad and co-authour Steve Magness discovered a paper by Robert Vallerand, where he reveals two kinds of passion
.
"Passion
is defined
as a strong inclination toward an activity that people like, that they find important, and in which they invest time and energy
."
He proposes there are two types of passion:
"obsessive and harmonious."
After reading this article, in Behavioural Science, I will be checking in at our local book retailer to see if they have the book or if they can bring it in for me.
I read another article recently that brought me to a realization.
I can't be successful in the world until I am successful in my world. I don't wish to be successful at the wrong thing, only the right thing. To know what I do and why I do it. 
Last evening as a family we watched One STrange Rock on Netflix. Beautiful. 
This video is not connected to the show but I hope you like it. 
"Be an artist in that you never stop giving you best and most generous and personal work. Be a scientist such that you care enough about your art to get it to into the hands of the right people." ~ Benjamin Hardy
Question of the Week: What is your art? What is your passion?
Time to run. Hope you have a lovely weekend and a great next week.
Till next time, take care of each other and thank you for spending your time with me.
With all sincerity, love from Prince Edward Island.
Bruce MacNaughton ~ Soul Proprietor
A man
was seen
fleeing down the hall of the hospital
just
before his operation.
"What's the matter?" he
was asked
.
He said, "I heard the nurse say, 'It's a very simple operation, don't worry, I'm sure it will be all right.'"
"She was
just
trying to comfort you, what's so frightening about that?"
"She wasn't talking to me. She was talking to the doctor!"
(Ron, I hope the ankle replacement surgery went well this week, see you in six weeks)