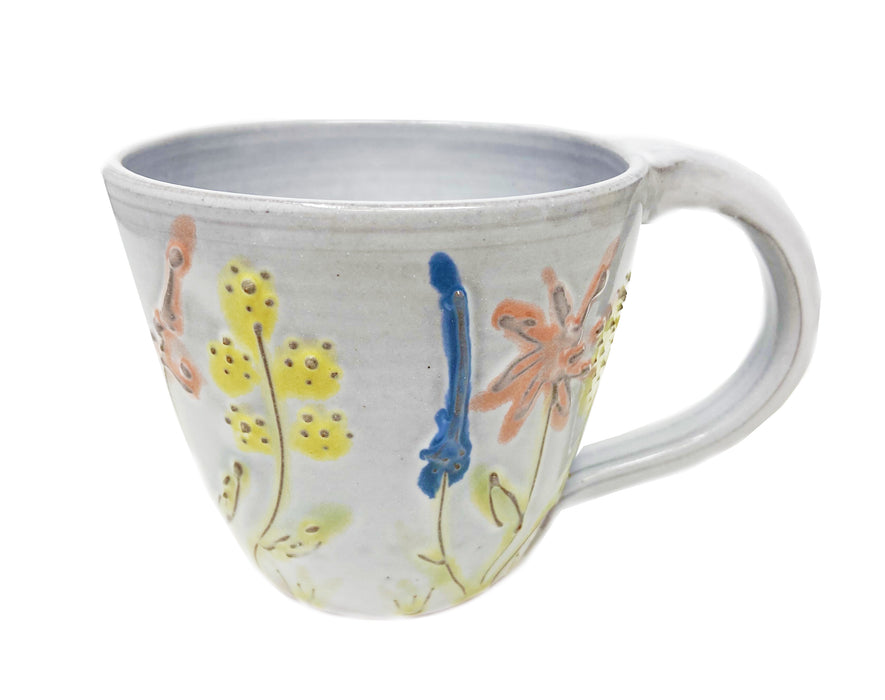 Pottery Mug, Wildflower
Original price
$54.95 CAD
-
Original price
$54.95 CAD
This pottery cup is produced by Liza McDonald who grew up in New Brunswick on Washademoak Lake.  After many years of being artistic and creative and living on White Head Island, she decided to study pottery. Liza commuted to NBCCD from the island every week from 2002-2004 and completed the Pottery Program. She opened a pottery studio on White Head Island in July 2004. As a hardworking Mom with two daughters, she also worked as a part-time potter and lobster fisher.
She opened a new studio in November 2017 in McDonald Point on Washademoak Lake. She retired from lobster/scallop fishing and is now working as a full-time potter. Her work is constantly changing with texture, additions, and altering perfect forms.
 This pottery cup is produced by Liza McDonald with its white background and lightly colored wildflowers. A great gift for someone who likes a large cup!
Size: 3.75" (9.5cm)
Capacity: 450ml
 ** Note: No two pieces of pottery are identical. Slight variations in size are to be expected.